Established in 1994, EA Sports' FIFA series has undeniably set the benchmark for football games. After 29 years, Electronic Arts is bidding farewell to the "FIFA", name, introducing a new title, EA Sports FC 24 (FC 24). The game will initially be available through early access from September 22 before officially launching on September 29. FC 24 will be compatible with PC, PlayStation 5, PlayStation 4, Xbox Series X|S, Xbox One, and Nintendo Switch. Since football games are generally more enjoyable when played against real opponents, the question arises: Is EA Sports FC 24 cross-play?
In this article, we delve into EA Sports' official announcements leading up to the launch of EA FC 24, focusing specifically on its cross-play and cross-platform support. Let's explore what this new chapter in EA's football journey has in store.
Related: Is FIFA 23 Cross-Platform?
EA FC 24 Cross-Play Support
In a blog post, EA revealed that EA FC 24 will support cross-play and cross-platform functionality. However, there are specific details to consider. For instance, if you have the latest generation consoles, such as the PlayStation 5 or Xbox Series X|S, or are a dedicated PC gamer, you can play with others on PS5, Xbox Series X|S, and PC.
Meanwhile, owners of previous generation consoles can play with others who have the PS4 and Xbox One. Unfortunately, Nintendo Switch fans cannot access any cross-platform play on EA FC 24.
Like its recent FIFA counterparts, EA FC 24 will include a variety of modes that allow you to compete against other players. Clubs, Co-Op Season, Volta Football (Arcade, Squads), Ultimate Team Co-Op (Squad Battles, Rivals, Friendlies), Ultimate Team (Rivals, Champions, Online Draft, Online Friendlies, Play a Friend), Online Friendlies, and Online Seasons are the modes in that feature FC 24 cross-play.
In addition to cross-play, the game will also introduce HyperMotionV technology. This tech, which uses volumetric data captured from top-tier matches like those in the Champions League, will only be accessible on PC, PS5, and Xbox Series X|S.
Related: The 5 Best Formations in FIFA 23
Cross-Progression Support
Regrettably, EA has not made official announcements or plans regarding cross-progression support for EA FC 24. This absence of cross-progression is unsurprising, given that EA Sports has never implemented such a feature in the FIFA series. Therefore, if you're considering switching platforms after the game's launch, remember that you won't be able to resume your previous career or Ultimate Team on FC 24.
That sums up what we know about EA Sports FC 24 cross-play for now. We're eager to see what changes are in store for FIFA in its evolved state.
Frequently Asked Questions
Are EA FC 24 and FIFA 24 the Same Game?
Yes and no — EA Sports has chosen not to renew its licensing agreement with FIFA for its upcoming football video game series. FIFA typically offers the opportunity to renew this license every four years. However, considering the license costs upwards of $1 billion, EA decided against paying for the sole use of the FIFA logo and name. As a result, EA Sports has transitioned its football video game series from the "FIFA", moniker to "EA FC".
Will EA FC 24 Be Free?
No — EA FC 24, will not be a free game title. Historically, EA Sports has never released the FIFA series as a free-to-play title, and this precedent will continue with the 2024 version. However, if you're interested in a free version, you could explore FIFA Mobile. But FC 24 cross-play is a great feature — don't forget.
How Much Is EA FC 24 Going to Cost?
EA FC 24 will launch in two editions, with the Ultimate Edition offering extra perks. The standard game version will retail for $69.99, while the Ultimate Edition will cost $99.99. It's worth noting that Nintendo Switch users will not have the option to purchase the Ultimate Edition.
Author Profile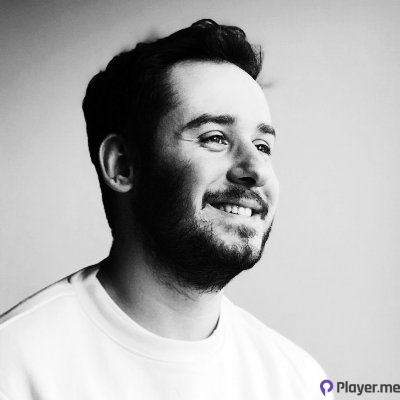 My journey into the world of video games began at four, when I was first introduced to arcade machines in 1996. Over the past decades, I've been fortunate enough to witness the incredible evolution of gaming, as it has grown from a niche hobby to a thriving art. Today, I'm dedicated to creating content that celebrates all genres of games. We will talk about them at Player.me.
Latest entries