Dave the Diver, an indie game that combines an underwater adventure RPG with a restaurant management simulator, presents an intriguing blend of gameplay. As you venture under the sea during the day, you hunt and gather a variety of fish, which you then serve as sushi at night. One question arises with the challenge of catching a different type of fish daily: Is Dave the Diver on Game Pass?
In recent months, Game Pass subscriptions have sparked many conversations in the gaming community, primarily regarding the revenue they generate for studios. However, Game Pass also allows gamers to explore a broader range of games than they typically could within a limited budget. This accessibility proves particularly beneficial for players in less affluent parts of the world.
Dave the Diver is one of those games that took the industry by storm, like Stardew Valley or even the hit indie game from Lucas Pope, Papers Please. Another fantastic idea that was beautifully executed. So, let's talk about this Dave the Diver on Game Pass situation.
Related: Dave the Diver Night Dive: Best Strategy
Is Dave the Diver on Game Pass?
Simply put, Dave the Diver is unavailable on Game Pass. The game is only accessible on PC and MacOS and, as of now, can only be purchased on Steam. However, there is a workaround for console fans: If you have a Steam Deck or the recently released ROG Ally, you can install Dave the Diver on these devices.
Dave the Diver has even been awarded "Verified Status", by Valve, indicating the game has been extensively tested on their Steam Deck and successfully passed all compatibility checks. While playing Dave the Diver on consoles is technically possible, they are strictly PC hardware consoles. This does not affect whether Dave the Diver is on Game Pass.
While the game's developers have hinted at considering a release of Dave the Diver on console platforms like Xbox Series X|S and Nintendo Switch, they have not made any commitments regarding Game Pass or any other subscription model. It's thus advisable to temper expectations.
If you're interested in leading a dual life as a diver and restaurant manager and own a PC, we highly recommend giving Dave the Diver a shot.
Related: Dave the Diver Review Scores: Gem in the Ocean
How Much Is Dave the Diver?
Dave the Diver on Game Pass is not a thing, meaning you'll need to delve into your own pocket to experience this exceptional indie title. But don't worry because we don't talk about very high pricing.
You can buy the Dave the Diver for $19.99 on the Steam Store. There's a reasonable expectation that the game's price might see a slight drop during upcoming sales or discount periods. The consensus is a resounding yes if you're weighing up whether it's worth the investment.
Frequently Asked Questions
Is Dave the Diver a Long Game?
Yes — Dave the Diver can be a rather lengthy game. Depending on how you play. With a fusion of several game styles and a mixture of mini-games and objectives, Dave the Diver is an eclectic blend that works surprisingly well. Should you adopt a completionist approach and aim to accomplish every task, you can expect roughly 36 hours of gameplay.
Is Dave the Diver a Fun Game?
Yes — Dave the Diver has been largely hailed as an engaging game. However, the "Fun", factor is often subjective as it varies based on individual preferences for different genres and types of games. Dave the Diver caters to a broad spectrum of players with its elements of adventure RPG, restaurant management simulation, diving, and exploration. What adds to the appeal of Dave the Diver is its unique fusion of diverse game elements into a comprehensive whole.
Is Dave the Diver on Consoles?
No — the only platform where you can enjoy the popular game Dave the Diver is on a PC via Steam. This technically makes it playable on consoles that operate on PC hardware, such as the Steam Deck or the ROG Ally. However, there might be a glimmer of hope for console fans.
According to developer notes from 2022 and FAQs on Steam, the developer DAVE_CM has stated, "Currently, Dave the Diver is available only on Steam. We are considering expanding our platforms to include consoles, and we will announce this decision once it has been made."
Author Profile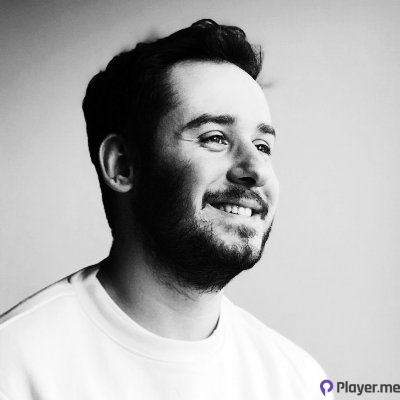 My journey into the world of video games began at four, when I was first introduced to arcade machines in 1996. Over the past decades, I've been fortunate enough to witness the incredible evolution of gaming, as it has grown from a niche hobby to a thriving art. Today, I'm dedicated to creating content that celebrates all genres of games. We will talk about them at Player.me.
Latest entries