At long last, the much-anticipated Asus ROG Ally has landed in the market. This handheld console, presenting a direct challenge to the Steam Deck, touts itself as the most powerful mobile gaming device currently available. If we sideline the Nintendo Switch for a moment, these claims hold water. As much as we've enjoyed the Valve and Steam Deck combo, we crave hardware with a bit more punch. This piece will delve into all the specifics of this exciting new handheld gaming console.
It's no secret how pivotal Asus is to the gaming world. Their product range encompasses everything gaming-related, from graphics cards to monitors. Still, even for a company of its stature, launching a completely new handheld console is a significant gamble. Only time will reveal if the Asus ROG Ally meets its lofty expectations.
Also Read: Which Console Sells More: PS5 or Xbox Series X|S?
Asus ROG Ally Price
You can choose between two different models when buying the latest handheld console. The standard model, retailing at $599, is the entry point. However, if you want to loosen your purse strings more, you can secure the technically superior model for $699.
The primary difference between these two models lies in their specifications, which we'll briefly dissect. The nature of the price difference revolves around their processors. The more budget-friendly model employs the AMD Ryzen Z1 APU processor, whilst the AMD Ryzen Z1 Extreme APU powers the higher-end version.
Also Read: New Black Xbox Series S Coming in September
Asus ROG Ally Release Date
The official release date of the Asus ROG Ally is set for June 13, 2023. From this date, you'll be able to get your hands on the more powerful model of this new handheld console. However, the standard, more budget-friendly model will be shipped in the third quarter of 2023, meaning an autumnal wait.
As anticipated, the ROG Ally attracted much attention from tech websites leading up to its release. While the reviews aren't flawless, the consensus is that the Steam Deck has found itself a worthy rival. In his review, Matthew Buzzi from PCMag has shared some valuable insights about the new console's features:
Asus succeeded here, even if that is a qualified success, and some continued software improvements — and of course, personalised DIY additions — could make the Asus ROG Ally a real hit for you.

Matthew Buzzi – PCMag
Also Read: Is PSVR2 Backward Compatible?
ASUS ROG Ally vs Steam Deck
Choosing a clear winner between the two handheld consoles isn't straightforward. Both boast their unique advantages. For instance, the processor and graphics capability of the Asus ROG Ally surpasses that of the most expensive model of the Steam Deck, with its 120Hz display providing a noticeably smoother experience.
On the flip side, the Steam Deck shines with its impressive battery longevity. You're looking at a gameplay duration of 2-8 hours with the Steam Deck, while the ROG Ally can only muster up to two hours. So remember to pack your charger for those lengthy trips.
When it comes to price, there's a slight discrepancy. A mere $50 separates the priciest models of the two consoles. For an additional $50, you can bag the top-tier model of the Asus ROG Ally.
One gap that will never close between them is their differing operating systems. Whilst the Ally is based on Windows from the get-go, the Steam Deck operates on SteamOS. If your gaming library is solely on your Steam account, investing in Gabe Newell's offering may be wiser.
Also Read: 7 Best Games Coming in the Second Half of 2023
Technical Specifications
Before we wrap things up, let's delve into the technical specifications of the flagship Asus ROG Ally model. A glance at the features listed below will reveal that Asus has crafted a more modern, potent handheld console when compared to the Steam Deck. Even though the Nintendo Switch sports a 60Hz display, Ally's display specs are undeniably above.
Here are the Asus ROG Ally technical specifications:
CPU: AMD Ryzen Z1 Extreme Processor — Zen 4 Architecture with 8-Core (Up to 5.1 GHz)
GPU: RDNA 3 — 4GB VRAM (Up to 2.7 GHz)
APU Power Draw: 9 to 30 Watts
Display: 7-Inch IPS Panel — 7ms Response Time (Touch Screen)
Resolution: 1920×1080 — 120Hz Refresh Rate (AMD FreeSync Premium Support)
RAM: 16GB Dual Channel — LPDDR5 (6400MT/s)
Storage: 512GB — NVMe m.2 SSD
Ports: 3.5mm Audio Jack — USB-C (3.2 Gen 2 with Display Port 1.4 Support) — UHS-II MicroSD Card Reader
Battery: 40 WHrs
Power Supply: 65W USB-C PD 3.0
Weight: 608 Grams (1.34 IBS)
Operation System: Windows 11 Home
Frequently Asked Questions
Is ROG Ally Worth It?
Absolutely — the Asus ROG Ally is worth every penny. With a mighty AMD Ryzen Z1 Extreme processor, a vibrant 120Hz LED display, and a 1920×1080 resolution, it ranks amongst the most contemporary gaming gear on the market. Moreover, it runs on Windows 11, ensuring plenty of updates in the future.
Can You Play GTA V on Asus ROG Ally?
Certainly — you can freely enjoy GTA V on the ROG Ally. It's pretty possible that Rockstar Games never dreamt of their game being played on such a device during development. However, Grand Theft Auto V operates brilliantly on Asus' latest handheld console, whether you're playing the single-player mode or GTA Online. Just monitor the battery life, as two hours may quickly slip by.
Can ROG Ally Play Diablo 4?
Indeed — Diablo 4, one of the standout games 2023, can be played on the ROG Ally. The FPS might occasionally dip during particularly intense battles, but overall game performance remains impressive. You can activate the console's Turbo mode via the settings, allowing for a seamless, problem-free journey through Sanctuary.
Author Profile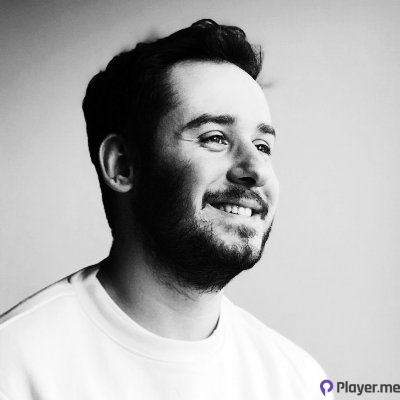 My journey into the world of video games began at four, when I was first introduced to arcade machines in 1996. Over the past decades, I've been fortunate enough to witness the incredible evolution of gaming, as it has grown from a niche hobby to a thriving art. Today, I'm dedicated to creating content that celebrates all genres of games. We will talk about them at Player.me.
Latest entries