Three years on from the PlayStation 5's release, and the number of next-gen games is still a tad scarce. We expect the library to grow in time, but there's another pesky issue with the new generation: PSVR2. Released in February 2023, this next-gen VR device was developed exclusively for the PS5. However, there's a catch – the game selection is rather limited, and backward compatibility is plagued with problems.
While there are exceptions, a fair few PS5 games boast backward compatibility, meaning they can be played on the PS4. The reverse is also true, with some developers offering free PS4 game upgrades for PS5 users. Before PSVR2's arrival, the burning question was its relationship with PSVR1. Regrettably, the news on this front leaves much to be desired.
Also read: Is Elden Ring Cross-Platform in PC, PlayStation and Xbox?
Can You Play PSVR1 Games on PSVR2?
No, you won't be able to play PSVR1 games using the PlayStation VR2 headset. In other words, the device lacks backward compatibility. This restriction is rather disappointing for players hoping to enjoy the extensive PSVR1 library on their new-gen VR goggles. Although the news is disheartening, the rationale behind it is somewhat understandable.
Sony explains that they designed the PSVR2 entirely with the new generation in mind. As a result, they assert that previous-gen games are unlikely to function on this platform. Could they have made it happen if they'd wanted to? Absolutely. After all, PS5 and PS4 games don't face such compatibility issues. However, it's clear that they didn't want to dedicate the time and resources required.
Also read: 10 Best New Games of May 2023
Does PSVR2 Works on PlayStation 4?
The answer to this question is much like the one mentioned earlier. PSVR2 has been crafted specifically for the PlayStation 5, so you won't be able to use the new VR headset with the previous generation. Since you can't play PS4 games on it anyway (Since all PSVR1 games are PS4 games), connecting the two wouldn't make much sense.
Essentially, this boils down to one thing: Sony is drawing a clear line between the next-gen and previous-gen VR experiences. They began with the hardware and now continue with software support. All upcoming games for PSVR2 will only be compatible with the PS5. This leaves PS4 owners with two options: either start saving up for the next-gen console and headset, or come to terms with enjoying the previous generation's games.
Frequently Asked Questions
How Many Games Are on PSVR2?
While the PlayStation VR2's launch lineup might be on the lean side, a considerable number of games are set to be released throughout 2023 and beyond. Granted, some of them may not be top-notch, but there are certainly a few noteworthy projects in the mix. You can find the entire list of PSVR2 games here, with a few standouts being: Resident Evil Village, Pistol Whip, After the Fall, and Unplugged: Air Guitar.
How Powerful Is PSVR2?
PlayStation VR2 boasts four times the pixel support of its predecessor, PSVR1. This means that when you put on the headset, the image you see will be up to four times sharper. As resolution is a primary concern with all VR devices, it's fair to say that the PSVR2 packs a punch in this regard. Additionally, it features a larger field of view and weighs less. All in all, it's evident that the PSVR2 is an improvement in every aspect.
How Much Does PSVR2 Cost?
Setting aside any immediate discounts, the PSVR2 doesn't come cheap. The headset, specifically designed for the PlayStation 5, retails at $549.99/£529.99/€599.99. These prices apply to the base edition of the device. Different retailers may offer bundles with various games at higher price points. However, these figures represent the official sale prices, which could be subject to discounts during events such as Black Friday.
Author Profile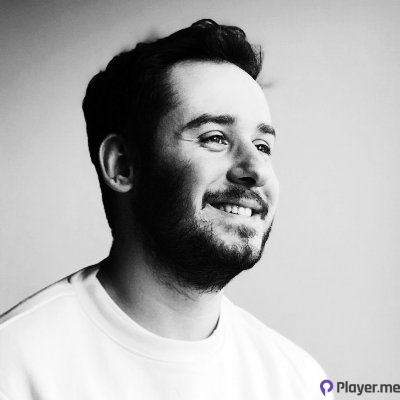 My journey into the world of video games began at four, when I was first introduced to arcade machines in 1996. Over the past decades, I've been fortunate enough to witness the incredible evolution of gaming, as it has grown from a niche hobby to a thriving art. Today, I'm dedicated to creating content that celebrates all genres of games. We will talk about them at Player.me.