Overwatch 2, free-to-play since its 2022 launch, prides itself on its "Ever-evolving" content, courtesy of numerous updates. Blizzard champions this feature, but it's a double-edged sword. In addition to the free content, optional in-game purchases have led to some questions: Is Overwatch 2 pay-to-win?
While many players appreciate the ongoing updates, only some are on the same page. If you're new to the game, you might struggle to keep up and question whether the game truly offers a level playing field. Optional purchases give more seasoned players an edge, adding a wrinkle to the game's "Free-to-play" style.
Related: 10 Important Overwatch 2 Tips for Better Gameplay
Is Overwatch 2 Pay-to-Win?
Overwatch 2 sits on the fence regarding the "Pay-to-win" debate. While it doesn't sell gameplay boosts, it does raise eyebrows with its hero selection policy. The game features a roster of free-to-play heroes, but any new releases come with a price tag. Players have to dig into their in-game wallets to unlock these fresh faces, creating an imbalance in team strategies.
The catch is that no hero is objectively better, but certain heroes counter others more effectively. If you've shelled out for a new hero, you could have a unique strategy that free players can't easily counter. So, you can say that the Overwatch 2 pay-to-win debate is necessary.
The hero selection system has led to growing concerns about the game's fairness, especially when the Battle Pass doesn't offer new heroes as part of its rewards. These practices have set off alarm bells for some players, making them question whether their go-to shooter game has a level playing field or is skewed by those willing to part with their cash.
Related: How to Earn Gold Guns and Competitive Points in Overwatch 2?
How to Unlock All Heroes in Overwatch 2?
Overwatch 2 welcomes you with just 13 heroes out of a total roster of 35. You have two options for the rest: Buy them with spending real money or earn them through gameplay. The Battle Pass does offer the chance to get a hero, but only if that hero is part of the current season's rewards.
The game sets different timeframes for unlocking each hero, making some more accessible. For instance, while you can unlock Genji after just one match, getting Echo takes a significant commitment of 150 matches.
Some heroes are even tucked behind specific milestones. Take Kiriko, who only becomes available when you reach Tier 55. You can bypass this requirement by buying the Premium Battle Pass, unlocking Kiriko immediately. Situations like these keep the Overwatch 2 pay-to-win debate alive.
Although the hero unlock paths do not make the Overwatch 2 pay-to-win, they create an imbalance that must be addressed. Players willing to invest in the Premium Battle Pass or expedite their hero acquisitions will inevitably have a more diverse range of strategies.
Frequently Asked Questions
Who Is the New Hero in Overwatch 2?
Illari is the latest hero to join the Overwatch 2 lineup, making a splash as a high-damage support character. This addition came with the release of Overwatch 2: Invasion, expanding the game's narrative and adding fresh excitement to the arena.
Do You Have to Win 50 Games in Overwatch 2?
In Overwatch 2's competitive scene, newcomers who haven't succeeded in the original game must first win 50 matches. This requirement serves a dual purpose: It deepens your grasp of the game's strategies and broadens your selection of heroes for future competitive matches.
How Much Is Premium Battle Pass in Overwatch 2?
The current price tag for the Premium Battle Pass is $10. This aligns with 1,000 Overwatch coins, offering players another way to invest in their in-game experience. And this is where Overwatch 2 pay-to-win debates start.
Author Profile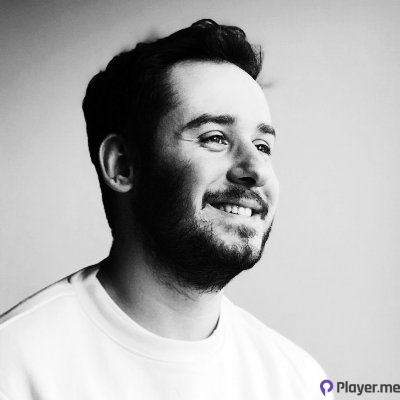 My journey into the world of video games began at four, when I was first introduced to arcade machines in 1996. Over the past decades, I've been fortunate enough to witness the incredible evolution of gaming, as it has grown from a niche hobby to a thriving art. Today, I'm dedicated to creating content that celebrates all genres of games. We will talk about them at Player.me.