Party Animals guarantees hours of hilarious gameplay, often drawing comparisons to Gang Beasts. The game focuses on the exciting task of tossing your friends across many unique maps using various strategies. Before diving into all that fun, there's an essential feature worth discussing — Party Animals cross-platform, cross-play, and cross-progression support.
For those unfamiliar with Party Animals, a glance at its visuals will give you an instant understanding of its gameplay style. While it offers local co-op and split-screen features, many are curious about its cross-platform support. Specifically, can players from different platforms enjoy the game together?
Related: Party Animals Release Date, Gameplay and More
Party Animals Cross-Platform Support
The game is set to hit the shelves on September 20 for PC, Xbox Series X|S, and Xbox One — offering cross-platform support. But keep in mind, this feature is restricted due to an exclusivity deal between Recreate Games and Xbox Game Studios, meaning it won't launch on PS5 or PS4.
Party Animals cross-platform support extends to Game Pass subscribers as well. Whether you've got a PC Game Pass or an Xbox Game Pass, you can dive into the game without extra cost from day one. Given the upcoming release of Starfield, Xbox is gearing up for a wild month and is likely to pull in a substantial player base.
Related: Is Minecraft Legends Cross-Platform?
Does Party Animals Have Cross-Play?
Yes — Party Animals is launching with full cross-play capabilities, letting PC, Xbox Series X|S, and Xbox One players join to the same lobby. You can even ramp up the excitement with lobbies that go up to 20 players, perfect for battling it out with friends on entertaining maps.
However, don't count on PlayStation consoles joining to the Party Animals cross-platform play just yet. Due to the current exclusivity agreement, Party Animals won't be release on PS5 or PS4 for the time being. Once that exclusivity deal is over, and if the game lands on PS5, then we can talk about cross-play support between PC and PS5.
Related: You Can Buy the New Atari 2600 for $130
Party Animals Cross-Progression Support
For now, Party Animals may not offer a traditional progression system, but the allure of transferring profiles across platforms is certainly enticing. However, we can't confirm this feature yet as there's been no official word from Recreate Games about cross-progression support.
Stay tuned for any updates from Recreate Games about the game's cross-save features. We'll be quick to update this article if news breaks on that front.
That's it for Party Animals cross-platform support. In the meantime, as we approach the game's September 20 release, expect to see more guides from us covering characters, items, and maps.
Frequently Asked Questions
How Many Characters Are There in Party Animals?
Party Animals has 12 characters to choose from. They go by the charming names of Underbite, Nemo, Tiagra, Macchiato, Otta, Morse, Harry, Coco, Carrot, Bacon, Barbie, and Valient.
Will Party Animals Ever Come Out?
The game's long-anticipated launch is set for September 20, 2023, and will be available on Steam as well as Xbox Game Pass. This welcome news was revealed in a trailer during the Summer Game Fest. You can play it on PC, Xbox Series X|S and Xbox One thanks to Party Animals cross-platform support.
Which Studio Develops Party Animals?
Party Animals developed by Recreate Games. This studio, owned by Source Technology, aims to create immersive next-gen entertainment. Their team comprises professionals previously employed at leading game and internet companies like EA, Smartisan, Tencent, and Baidu.
Author Profile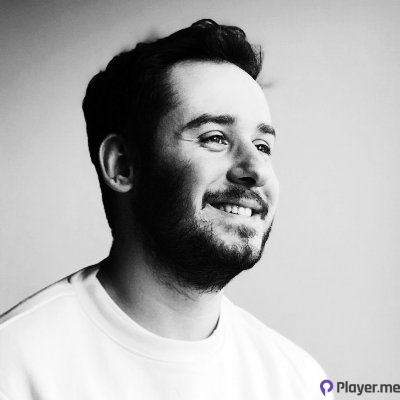 My journey into the world of video games began at four, when I was first introduced to arcade machines in 1996. Over the past decades, I've been fortunate enough to witness the incredible evolution of gaming, as it has grown from a niche hobby to a thriving art. Today, I'm dedicated to creating content that celebrates all genres of games. We will talk about them at Player.me.