Payday 3 steps up the action in Overkill's beloved multiplayer heist series. Following the success of Payday 2, the new title ramps up the first-person shooter thrills and co-op excitement. You'll need sharp instincts and solid teamwork to pull off audacious heists and climb the ranks of the criminal underworld. But before that, let's talk about the launch of Payday 3 on Game Pass.
Get ready to immerse yourself in a dynamic world with lethal weapons, innovative skills, the dark web, and cryptocurrency transactions. The new Payday will now be much more than classic bank robberies.
Related: Is Payday 3 Cross-Platform?
Is Payday 3 on Game Pass?
Yes — Payday 3 will be accessible on both PC Game Pass and Xbox Game Pass right from its launch on September 21. This means you can dive into this exciting heist game without losing extra cash, whether gaming on a PC or Xbox Series X|S.
For those with an older Xbox One, don't worry. The game isn't officially out for this console, but backward compatibility ensures you can still join in the action. Stay tuned for more details on this aspect.
Unfortunately, Payday 3 won't be part of the offering for PlayStation Plus members. If you're excited about orchestrating heists on your PS5, you'll have to purchase the game outright.
Related: Biggest Games Announced at Xbox Games Showcase 2023
Can I Play the Payday 3 with Free Trial?
Before the much-anticipated Starfield release, Xbox has ended the $1 14-Day Game Pass Trial. To get your hands on Payday 3, you'll need a one-month Game Pass subscription at a minimum. The cost is $9.99/£7.99, though prices can differ based on your location.
That sums up what you need to know about accessing Payday 3 on Game Pass. You can pre-order the game on Steam for $39.99 if you prefer to own it. Payday 3 rolls out on September 21 for PC, PlayStation 5, and Xbox Series X|S.
Frequently Asked Questions
Why Is Payday 3 Only $40?
The $40 price point for Payday 3 has been strategically set to maximise community access. Various editions are available, but the game has been optimised to run smoothly on multiple systems at this price range. This ensures that a diverse player base can participate in the action.
Is Payday 3 Working On Unreal Engine 4 or 5?
Payday 3 will initially launch with Unreal Engine 4 but will transition to Unreal Engine 5 post-release. This switch will occur once the game becomes available on Steam, offering an enhanced gameplay experience. This update will also be available for Payday 3 on Game Pass.
What City Is Payday 3 Set?
As for the storyline, Payday 3 takes you straight to the heart of New York City, a metropolis brimming with opportunities and risks. The infamous Payday Gang — Dallas, Hoxton, Wolf, and Chains — come out of retirement to confront a mysterious new threat.
Author Profile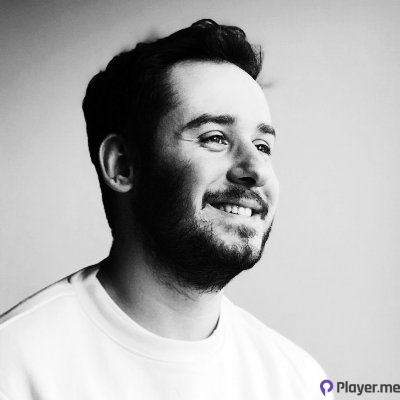 My journey into the world of video games began at four, when I was first introduced to arcade machines in 1996. Over the past decades, I've been fortunate enough to witness the incredible evolution of gaming, as it has grown from a niche hobby to a thriving art. Today, I'm dedicated to creating content that celebrates all genres of games. We will talk about them at Player.me.