The highly anticipated Payday 3, developed with the powerful Unreal Engine 4, is almost here. Although the previous game received updates, fans eagerly awaited a new and exciting instalment. The newly announced third game is set to land on September 21, 2023. The game, cooked up by Starbreeze Studios and Overkill Software, is ticking all the right boxes. Let's tackle the big question for one of the recent most anticipated co-op games: Is Payday 3 cross-platform, cross-play and cross-progression?
Also Read: 5 Best PS5 Co-Op Games
Is Payday 3 Cross-Platform?
Yes — Payday 3 is coming to PC, PlayStation 5 and Xbox Series X|S. In fact, we can confirm that the latest addition to the series offers cross-platform support. This is music to the ears of many a player, as Payday 2 was launched in 2013 and didn't get a next-gen update. So, this means PS5 and Xbox Series X|S players will finally enjoy a Payday game.
There's yet to be a word from the developers about whether the game will be backwards compatible. For now, Payday 3 cross-platform support may only extend to next-gen and PC. So not the best news for PlayStation 4 and Xbox One players.
Also Read: Xbox Game Pass Core Coming on September 14
Is Payday 3 Cross-Play?
Yes — Payday 3 will feature cross-play support across all platforms. PC, PlayStation 5 and Xbox Series X|S players can all play together without any barriers. This is brilliant, as the second game in the series didn't offer cross-play. Players were stuck playing with others on their own platforms.
With Payday 3 cross-platform play, heists will be much more fun. You can invite a friend for co-op action or join their game.
Also Read: Remnant 2 Release Date, Gameplay and More
Is Payday 3 Cross-Progression?
That's right — Payday 3 will offer cross-progression support, cross-platform, and cross-play. This means your progress on one platform will be automatically saved, letting you pick up where you left off on another platform.
Payday 3 is strictly an online game, so we're not talking about a single-player scenario. But you can access your achievements, progress and other profile features from any platform. The only downside is you'll need to stay connected to the internet the whole time. But as it's an online game, you'll need an internet connection regardless.
Frequently Asked Questions
Is Payday 2 a AAA Game?
No — Payday 2 doesn't fall into the category of a triple-A game. This term is usually reserved for big-budget games. It isn't really fitting for the Payday series, crafted by a relatively small team. However, the success of Payday 2 has surpassed that of many AAA titles. The game has been a hit with millions of players since 2013, all thanks to its enjoyable co-op gameplay. Now it's time for Payday 3 to step into the spotlight.
Can I Play Payday 3 Solo?
Yes — even though Payday games are designed with co-op in mind, you can play Payday 3 solo if you want to. You'll have a blast pulling off heists with your AI-controlled team. However, we suggest rounding up your mates for fun online gameplay on the impressive maps. Plus, Payday 3 cross-platform and cross-play supports are real.
How Much Does Payday 3 Cost?
$40 — unlike many new games, Payday 3 will only charge you $40. Nowadays, the going rate for new games is usually $70. Some games even offer different editions that cost over $100. You can pre-order Payday 3 on Steam for just $40, which is excellent news for players who are into co-op shooters.
Author Profile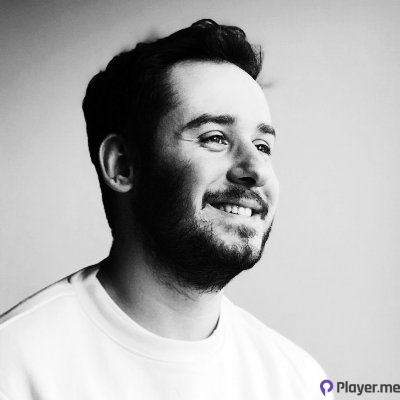 My journey into the world of video games began at four, when I was first introduced to arcade machines in 1996. Over the past decades, I've been fortunate enough to witness the incredible evolution of gaming, as it has grown from a niche hobby to a thriving art. Today, I'm dedicated to creating content that celebrates all genres of games. We will talk about them at Player.me.