Remnant 2 is fast approaching, set to be a shining new gem in our collection of Souls-like games. It's a third-person shooter action role-playing game crafted by the wizards at Gunfire Games. We're bracing ourselves to be plunged back into a chilling world, all thanks to the wonders of Unreal Engine 4.
Gearbox Publishing, the brains behind the legendary Borderlands series, will be pulling the publishing strings. In 2020, Gunfire Games also served as a prequel to the original game, going by Chronos: Before the Ashes.
We first got wind of Remnant 2 during The Game Awards 2022. As the sequel to the 2019 game, Remnant: From the Ashes, the anticipation is reaching a fever pitch, all fueled by the original game's success.
Related: Is Remnant 2 Cross-Platform?
Release Date
We were all ears during Summer Game Fest 2023 when it was announced that Remnant 2 is launching on July 25, 2023. It's coming to various platforms, and we hope this official nod will put any lingering doubts to bed. For the eager among us, early access is on the cards if you nab the game's Ultimate Edition.
Related: 7 Best New Games of July 2023
Platforms
The graphics and sounds in Remnant 2 promise to be something else. It's only launching on PC, PlayStation 5, and Xbox Series X|S. Our friends at the helm seemed to bypass last-gen consoles, perhaps due to the game's intricate in-game mechanics and dazzling visuals.
Nintendo's console Switch is also out of luck. It's a tough break for last-gen console gamers — for now, there's no sign of a release date for these machines. If you've got your hands on a new-gen console, you're all set to immerse yourself in the cutting-edge experience that Remnant 2 promises to offer.
Related: Frostpunk 2 Release Date, Story and More
Setting and Story
Remnant 2 propels us into a Souls-like universe where terrifying creatures roam, and we have a world to save. It's a dreadful setting, dominated by images of torment and despair, where beauty is overshadowed by decay and destruction.
As we strive to rebuild civilisation from the ashes, the scars of the past are etched deep in the heart of the world and its inhabitants. It's down to us to sever the roots of this destruction and guide the world towards salvation. The pressure's on — failure is not an option.
Related: A Complete List of FromSoftware Games
Gameplay
Much like its predecessor, Remnant: From the Ashes, Remnant 2 takes a leaf out of the Dark Souls franchise's book. It builds on the mechanics of the Souls series, offering a third-person shooter perspective with up to two gun weapons at our disposal.
We'll choose our character's archetype at the game's outset, acting as our character class. The Gunslinger archetype is stepping in to replace the Ex-Cultist from the original game, bringing a focus on firearms.
The Hunter class boasts a dog sidekick, while the Challenger class can unleash a colossal shockwave to wipe out enemies. As we progress through the game, crafting a dual-class character is possible.
Remnant 2 looks set to follow in the footsteps of the first game's procedural generation but with a ramped-up approach to the enemy types, setting, bosses, non-playable characters, storyline and quests. It also offers a cooperative mode for up to 3 players and a solo mode.
Related: 5 Games Like Elden Ring to Play
Remnant 2 Trailers
The Remnant 2 trailers hint at visual and atmospheric leaps and bounds over the original game. The interactive environment seems enticing, and we'll see combat strategy stepping up a notch.
With fresh bosses and enemy types that were nowhere to be seen in the original game, Remnant 2 is throwing us a few curveballs.
The trailer suggests enemies are born from various sources, offering a hybrid of technology and (super)nature. But this is just the tip of the iceberg — we can't wait to see what else is in store when the game releases.
Frequently Asked Questions
How Big Is Remnant 2?
Remnant 2 needs a cool 80 GB of free space at twice the size of its predecessor, as confirmed by the official game page on Steam. That's modest compared to some of the latest AAA titles that can munch through 150 GB.
Will There Be Co-Op in Remnant 2?
Yes — Remnant 2's cooperative mode is all about teamwork. Join forces with two others and venture to cleanse the world of ashes. You'll share your loot and face the challenges of procedurally generated worlds together. Each player will encounter unique experiences that stay consistent within each world.
Is Remnant a Long Game?
Expect to buckle in for about 13 hours to conquer the main storyline. If you're the type to leave no stone unturned, get ready to commit roughly 55 hours to explore every nook and cranny of the game.
Author Profile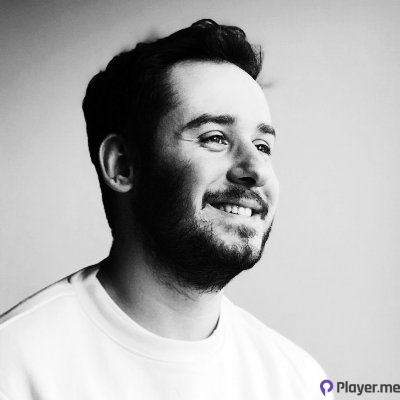 My journey into the world of video games began at four, when I was first introduced to arcade machines in 1996. Over the past decades, I've been fortunate enough to witness the incredible evolution of gaming, as it has grown from a niche hobby to a thriving art. Today, I'm dedicated to creating content that celebrates all genres of games. We will talk about them at Player.me.
Latest entries