Pathea Games creates engaging social simulation games like My Time at Portia and My Time at Sandrock. Their captivating narratives and compelling lore have earned them acclaim from players worldwide. Fans eagerly anticipate the release of their latest game, Let's School, set to launch on July 27, 2023.
Also Read: 5 Best Upcoming Indie Games in 2024
What Is Let's School?
We've recently seen more games blending different genres, like the popular game Dave the Diver. Let's School fits this trend, mixing a school simulation with strategic gameplay in a delightful indie world. It brings to mind the fun of Theme Hospital from 1997 (Minus the dark jokes) and the strategic design of 2015's Prison Architect (Without the prison bits).
In Let's School, you play as the head of a school you once attended. It's your job to build the perfect school and manage the learning, staff and students within it.
The game gives you loads of ways to make your character unique. Once you've sorted that out, you can pick a name for your school, design a logo, and decide what uniforms the students will wear. There're loads of choices here — customisation is a big deal in this game. After getting everything right, you start with a tutorial level. This shows you how to plan and build your school, how to set up your school timetable, and how to kick off the first term.
If you're a fan of games like Animal Crossing, Stardew Valley, Theme Hospital or even the new Two Point Campus, or if you've ever thought, "I could do a better job than the head of this school", then you're sure to enjoy Let's School.
Also Read: 5 Most Played Demos at Steam Next Fest
How to Download Let's School Demo?
So, pop over to its Steam Page if you're itching to give Let's School a go before its official release date of July 27, 2023. Let's School isn't a game that needs a top-end computer — you should be able to play it just fine with an older GPU, like the Nvidia GeForce GTX1060.
Once the game is downloaded, you're all set to build your own school. You can design uniforms, make a logo, and even decide what gets taught. You can choose which teachers to hire and what classes they'll teach. It's a really cool game.
Frequently Asked Questions
Is Let's School Available on the Nintendo Switch?
No — the quick answer is no. Let's School is set to be released on July 27, 2023. It will only be available on Windows PC via Steam. Pathea Studios, the game's creators, have previously made their games available on consoles like the PlayStation 4, Xbox One, and Nintendo Switch. So, while they haven't said anything about it, there's a slight chance they might do the same with their new game.
Can I Export My Demo File to the Full Version?
Yes — your saved data and progress from the demo version will continue to the full version. One of the best things about demo games and platforms like Steam is that they let you try a game for a few hours before you decide to buy it. It's even better when a game respects your time and enables you to transfer your progress from the demo to the full version. Pathea Games have done this, and we are truly grateful for that.
Is 2023 a Good Year for Indie Games?
Absolutely — 2023 will be an excellent year for indie and AAA games. In the first seven months of the year, great games were released. Dave the Diver, Viewfinder, BattleBit Remastered, and Only Up are great indie games that come to mind first. Starting in September, some of the biggest AAA titles of the year will be released.
Author Profile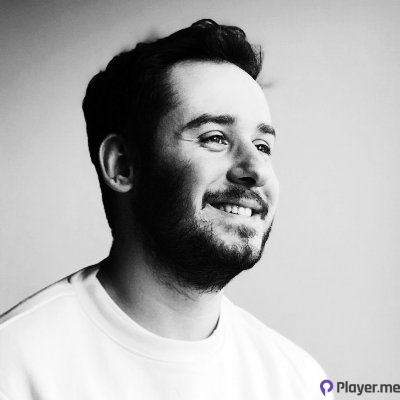 My journey into the world of video games began at four, when I was first introduced to arcade machines in 1996. Over the past decades, I've been fortunate enough to witness the incredible evolution of gaming, as it has grown from a niche hobby to a thriving art. Today, I'm dedicated to creating content that celebrates all genres of games. We will talk about them at Player.me.