We're just a few weeks away from the launch of Armored Core 6, and the series' fans are excitedly buzzing. And we know many people have been asking questions about the game's features: Does Armored Core 6 have a co-op mode?
Images snapped from the rear of the Armored Core 6 box apparently shed some initial details about the forthcoming game. If the details on the box are reliable, Armored Core 6 multiplayer will cater to up to 6 players, with an extra three able to watch the action unfold.
But before we dive into that, let's first discuss the game's co-op features.
Related: Armored Core 6 Collector's Edition: Is It Worth It?
Does Armored Core 6 Have Co-Op?
No — Armored Core 6 won't feature a co-op mode. Hidetaka Miyazaki from FromSoftware has clarified that the game won't include any co-op within the story mode. Although the absence of a co-op mode might disappoint some fans, it's crucial to remember that Armored Core VI isn't entirely empty of multiplayer elements.
The game introduces a Player versus Player (PvP) Mode that enables players to customise their Armored Cores and test their nerves in high-stakes, one-on-one battles. This is solely a versus mode, echoing similar modes from previous games. In a special interview with IGN, Miyazaki discussed the multiplayer:
Yes, we do plan to have a versus mode, similar to previous Armored Core titles where you'll be able to customise your mech and take that fully customised mech into battle with others. But we will reveal more details about this at a later date. The main focus in AC6 – on the story mode at least – is having that story develop and play out. We've concentrated on single-player for the story mode. Please stay tuned for more multiplayer details at a later date.

Hidetaka Miyazaki – FromSoftware
This PvP mode includes new gameplay features such as the "Assault Boost", And "Stagger". Assault Boost is an aggressive tactic that lets players close in on enemies, swiftly transitioning from long-range to close-quarters combat.
Related: A Complete List of FromSoftware Games
Frequently Asked Questions
Is Armored Core 6 a Souls Game?
No — Armored Core 6 isn't a Soulslike game. And it doesn't offer co-op play or it's mainly unlike the games that brought FromSoftware to fame. Still, FromSoftware has consistently shown its capabilities, so while Armored Core 6 might seem like a gamble, it could rise to stand among the studio's esteemed titles.
What Is Armored Core 6 Release Date?
Armored Core 6: Fires of Rubicon is set to launch on August 25, 2023. The game, under development by FromSoftware, will be available for PC, PlayStation 5, PlayStation 4, Xbox Series X|S and Xbox One. Its gameplay won't echo Elden Ring or earlier Souls games. Brace yourself for demanding boss fights in this game, where you'll enhance your mechas.
Is Elden Ring 2 Coming?
We have yet to get any details about Elden Ring 2. However, FromSoftware will likely embark on such a project. Given that the Dark Souls series spans three games, there's no reason why FromSoft wouldn't want to turn its top-rated game into a series.
Author Profile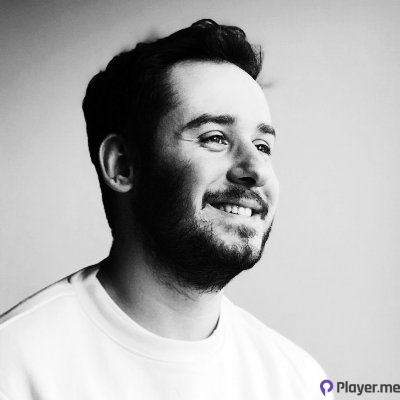 My journey into the world of video games began at four, when I was first introduced to arcade machines in 1996. Over the past decades, I've been fortunate enough to witness the incredible evolution of gaming, as it has grown from a niche hobby to a thriving art. Today, I'm dedicated to creating content that celebrates all genres of games. We will talk about them at Player.me.