Remnant 2 is a solid game, and it's one you can enjoy on your own or team up with your mates. Its place in the Souls-like genre sets it apart from the typical crowd. It's not one of the usual FromSoftware games — it's a proper third-person shooter through and through. But to navigate its dark world, you'll need to get to grips with a few key mechanics. One thing you'll want to crack on with is figuring out how to fast travel in Remnant 2.
Related: Remnant 2 Release Date, Gameplay and More
Fast Travel in Remnant 2
To fast travel in Remnant 2, you'll need to use the World Stone or World Shard dotted about the map. Think of these red rocks as your game checkpoints. You've got to first find them, then interact with them and pick where you want to go instantly.
Though World Stones and World Shards look similar, they'll send you to different areas. The difference in their sizes is a clue to this.
World Stone in Remnant 2
World Stones are big, bright red rocks usually found outside dungeons. Get up close and personal with one, and you can fast travel to all the areas you've discovered before, Ward 13 in particular.
In Remnant 2, you'll come across various biomes as you play. These areas are all different — they look different, are more challenging or easier, and have different enemy types. So, if you want to nip over to any of them, you'll need to use a World Stone. See, fast travel in Remnant 2 is not hard.
Related: Is Remnant 2 Cross-Platform?
World Shard in Remnant 2
On the other hand, you've got World Shards, which are like mini World Stones. You'll find these smaller, still bright red rocks scattered around dungeons. Get interactive with a World Shard, and you can get out of the dungeon or zip back to Ward 13.
You can't use World Shards to travel between the different biomes. For that, you'll need to hunt down a World Stone. That's the big difference between these two kinds of checkpoints.
All in all, fast travel in Remnant 2 is a piece of cake. Like other Souls-like games — Elden Ring's Site of Grace, for instance — the checkpoint system is a doddle to get your head around. Also, you will need these checkpoints when you die for the respawn.
Frequently Asked Questions
Can You Play Remnant 2 Solo?
Absolutely — Remnant 2 lets you play on your own or with a team of up to three players. You can tailor the difficulty level to suit you, but remember, this game is tough to crack. Going it alone can be a proper test in certain parts. Suppose you're having a rough time in one area. In that case, you can quickly leg it to another region with fast travel in Remnant 2.
What Does Co-Op Mode Mean?
Online games often have a co-op mode — cooperative play. This lets two or more players team up and take on the game's AI. It's different from multiplayer modes as there's no player vs player (PvP) Action. Co-op games often let multiple players work together on a single-player story.
Can I Play GTA 5 Co-Op?
There's no co-op mode in Grand Theft Auto 5. But the player community has created mods that let you play the main story with your mates. Bear in mind, though, Rockstar Games didn't make GTA 5 with co-op in mind. Be careful when installing mods — you want to keep your game files the same.
Author Profile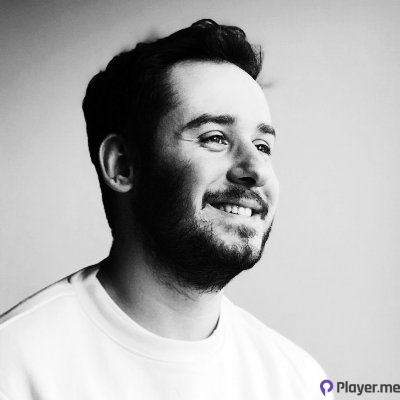 My journey into the world of video games began at four, when I was first introduced to arcade machines in 1996. Over the past decades, I've been fortunate enough to witness the incredible evolution of gaming, as it has grown from a niche hobby to a thriving art. Today, I'm dedicated to creating content that celebrates all genres of games. We will talk about them at Player.me.
Latest entries