If you only know FromSoftware from their Souls-like games, you might be in for a shock with their latest offering. Armored Core 6: Fires of Rubicon leaves behind the fantastical universe. No swords, spells, or dragons here — instead, we have advanced Mechas. As the 16th game in FromSoftware's series kicked off in 1997 approaches, let's tackle the big question: Does Armored Core 6 have multiplayer or any online modes?
We've not seen a new Mecha game since Armored Core: Verdict Day, which arrived in 2013. In the meantime, FromSoftware has dedicated years to working on Dark Souls 2, Bloodborne, Dark Souls 3, Sekiro, and Elden Ring. These games are truly extraordinary. So, what can we expect from Armored Core 6? Let's get into the discussion.
Related: The Best 5 Games of 2022
Armored Core 6 Multiplayer Mode
The upcoming Armored Core 6: Fires of Rubicon will indeed include multiplayer capabilities. However, the mode may not be precisely what you're envisioning, given FromSoftware's unique approach to the game. In a 2022 interview with IGN, the game's multiplayer component was described as direct Player vs Player (PvP). As a result, gamers will be able to modify their Mecha and pit themselves against others.
Currently, there is no formal announcement concerning a cooperative or online mode for the game's main storyline. It would be prudent for the time being not to anticipate a swift and easy-to-use multiplayer system like Elden Ring. Armored Core 6 is likely to be more heavily centred on the single-player experience.
Considering it's been a decade since the last instalment, the game's storyline might be a bit fuzzy. But there's not much to recall. In AC6, we're returning to Rubicon 3, taking on the role of a mercenary seeking wealth and resources as per usual. We'll obliterate anything in our path with our Mecha, employing technology-fuelled powers against expansive maps and imposing adversaries.
Related: Starfield Collector's Edition Is Perfect
Gameplay
Those introduced to FromSoftware through the Souls franchise may not be familiar with the Armored Core series. What you'll experience in this new game will be significantly different from titles like Elden Ring or Sekiro. If you're keen on diving in fresh, feel free to jump ahead to the FAQ section, but it may be beneficial to get a grasp on a few gameplay aspects beforehand.
Armored Core 6 hinges on the customisation of Mechas. On vast maps, you'll grapple with adversaries surpassing you both numerically and in magnitude. The more robust your Mecha, the more effortlessly you'll manage. However, enhancement comes at a price — in your mercenary role, every component upgrade requires earned funds.
The enduring popularity of this series (With this being the 16th instalment) is a testament to its consistently dynamic gameplay. Your Mecha can be wholly adapted to match your playstyle. You might opt for a slower, damage-inflicting juggernaut or a speedier, albeit less damaging, trickster. Your creative vision is the limit.
Armored Core 6 is set for release on PC, PS5, PS4, Xbox Series X|S, and Xbox One on August 25, 2023.
Frequently Asked Questions
Is Armored Core 6 Open-World?
No, Armored Core 6 will not adopt an open-world format like Elden Ring. Amongst FromSoftware's creations, it will bear the most similarity to Sekiro in terms of combat mechanics as well. AC6 will feature vast, intricately designed levels. In each stage, you'll have the freedom to navigate in three dimensions as you engage enemies with your Mecha.
What Type of Game Is Armored Core 6?
In essence, Armored Core 6 is an action game. It features dynamic gameplay where you clash with other robots, utilising your customisable Mecha in a third-person perspective. The game boasts expansive maps, defined as high-level, allowing for three-dimensional movement. If your introduction to FromSoftware was through Elden Ring, this game promises an entirely unique experience.
Is Armored Core 6 Souls-Like?
No, Armored Core 6 is certainly not a Souls-like game. In fact, it stands apart from any other series produced by FromSoftware. However, bear in mind that this series was developed by the team back in 1997, predating any Souls games. Thus, we're discussing a gameplay style intrinsic to the studio's identity. Be ready for swifter gameplay and action-packed Mecha combat.
Author Profile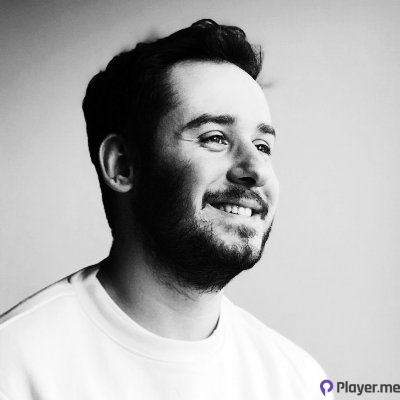 My journey into the world of video games began at four, when I was first introduced to arcade machines in 1996. Over the past decades, I've been fortunate enough to witness the incredible evolution of gaming, as it has grown from a niche hobby to a thriving art. Today, I'm dedicated to creating content that celebrates all genres of games. We will talk about them at Player.me.
Latest entries