Xbox Game Pass Core is poised to become the freshest addition to the Game Pass membership ranks. This tier, set to replace the long-standing Xbox Live Gold, is launching with many exciting upgrades. We've collated all the critical details concerning this subscription that console gamers must get for online play.
To avoid any mix-ups, let's clarify: Xbox Game Pass Core takes the wand from Xbox Live Gold. Therefore, if you're an Xbox Series X|S or Xbox One owner, you must subscribe to this service to partake in online games like FC 24 or Forza Motorsport.
Let's dive into answering all your burning questions, particularly the fate of the Xbox Live Gold free games.
Related: PC Game Pass Is Coming to GeForce Now
When Will Xbox Game Pass Core Launch?
September 14, 2023 — Xbox Game Pass Core is set to make its grand debut on this date. Once it rolls around, all existing Live Gold subscriptions will automatically transition to Core. So, if you've paid up for a long-term subscription, there's no need for any additional action. For newcomers, though, you'll need to subscribe to Game Pass Core.
This change aims to support the Game Pass brand, as Xbox Live Gold previously occupied a different position than Game Pass subscriptions available for both PC and console. From September 14, they'll all be housed under one unified brand.
Related: Upcoming Bethesda Games: Starfield, Fallout 5 and More
How Much Will Xbox Game Pass Core Cost?
The Core subscription will be priced at $9.99 per month or $59.99 per year, matching Live Gold's pricing. This fee provides access to online, multiplayer and co-op modes, 25 games (Which we'll unveil shortly) and exclusive discounts. Also, Game Pass Ultimate members' Live Gold subscriptions will automatically shift to Game Pass Core.
Microsoft emphasises in its announcement video that existing users won't experience any changes. Therefore, if you're a current Xbox Live Gold subscriber, there's no need for any action on your part. Your login info, the privileges you enjoy, and the free games you've already purchased remain unchanged. Only your subscription name will be updated to Xbox Game Pass Core.
Related: 5 Best Xbox Game Studios Microsoft Owns
Core Collection Games
The new subscription service comes with an extensive library of 25 games. Typically, you'd need to be an Xbox Game Pass (Or Ultimate) member to access the games in this library. However, Core subscribers will have the keys to 25 hand-picked games.
Here are 19 of the 25 games that accompany the Xbox Game Pass Core:
Among Us
Descenders
Dishonored 2
Doom Eternal
Fable Anniversary
Fallout 4
Fallout 76
Forza Horizon 4
Gears 5
Grounded
Halo 5: Guardians
Halo Wars 2
Hellblade: Senua's Sacrifice
Human Fall Flat
Inside
Ori and The Will of the Wisps
Psychonauts 2
State of Decay 2
The Elder Scrolls Online: Tamriel Unlimited
It's unclear whether new games will join this roster after September 14. However, it's a safe bet that games like Forza Motorsport will remain under the Xbox Game Pass umbrella. Hence, the Ultimate tier still appears to be the cream of the crop.
Frequently Asked Questions
Is Xbox Live Gold Gone?
Yes — after September 14, Xbox Live Gold will bow out, replaced by Xbox Game Pass Core. Following this date, the familiar name of Live Gold, to which console players subscribe for online play, will be rebranded. Everything remains the same for existing subscribers, with bonus access to an online game library comprising 25 titles.
How Old Is Xbox Live Gold?
18 Years — Live Gold, one of Xbox's longest-running services, first saw the light of day 18 years ago. This subscription system, which enables console players to engage in multiplayer modes, is set to close its doors on September 14, 2023. After that, players will be subscribing to Xbox Game Pass Core. Besides a name change — for now — there's no substantial difference.
Is Xbox Game Pass Core Worth It?
Yes — If you want to enjoy online games on Xbox Series X|S and Xbox One, you'll need to be a Core subscriber. But fret not — this necessity comes with perks. With a modest price of $9.99, you're set to enjoy smooth online gaming with your mates. You can play multiplayer Xbox games and cross-play with PC friends in the same lobby.
Author Profile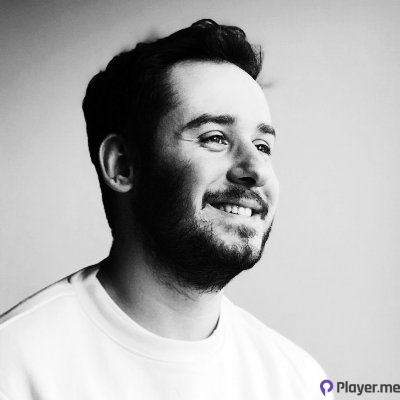 My journey into the world of video games began at four, when I was first introduced to arcade machines in 1996. Over the past decades, I've been fortunate enough to witness the incredible evolution of gaming, as it has grown from a niche hobby to a thriving art. Today, I'm dedicated to creating content that celebrates all genres of games. We will talk about them at Player.me.
Latest entries