Microsoft's commitment to the gaming industry is truly impressive. They have a significant edge over Sony with their Game Pass service. Yet, they're not resting on their laurels, consistently expanding their portfolio of game development studios. Their largest acquisition, yet to be finalised, is Activision Blizzard. Aside from that, they already possess a plethora of excellent studios. Let's delve into the five best Xbox Game Studios that Microsoft owns.
Given the sheer volume of over 20 studios, it's not feasible to dive into the specifics of each. We'll touch on five of them shortly. Nevertheless, here's a comprehensive list of all the game development studios under Microsoft's wing:
343 Industries
Alpha Dog Games
Arkane Studios
Bethesda Game Studios
Compulsion Games
Double Fine Productions
id Software
Inxile Entertainment
MachineGames
Mojang Studios
Ninja Theory
Obsidian Entertainment
Playground Games
Rare
Roundhouse Studios
Tango Gameworks
The Coalition
The Initiative
Turn 10 Studios
Undead Labs
World's Edge
ZeniMax Online
Note that this excludes Bethesda Softworks and Xbox Games Studios Publishing, which focus more on the publication of games as opposed to their development.
Related: Is Days Gone Coming to Xbox?
1. Bethesda Game Studios
Ah, good old Bethesda. The creator of many of history's top-notch single-player RPGs, ranks as one of best Xbox Game Studios in terms of value and importance. With an impressive heritage and an array of exciting future projects, there's plenty to look forward to. You may harbour reservations due to Fallout 76, but this was actually the handiwork of ZeniMax Online Studios. Although branded under Bethesda, the team remains focused on single-player games, with other projects in the pipeline.
Currently, they're busily crafting Starfield, pegged as the most significant Xbox exclusive of 2023. Many are betting on it to be the game of the year, which undoubtedly heaps considerable pressure onto the studio. However, given their track record with franchises like Fallout and The Elder Scrolls, it's not a stretch to believe they're up to the task.
Latest Releases: The Elder Scrolls V: Skyrim (2011), Fallout 4 (2015), Fallout Shelter (2015)
Upcoming Games: Starfield (2023), The Elder Scrolls 6 (TBA), Fallout 5 (TBA)
Related: Can You Play NCAA 14 on Xbox One?
2. Arkane Studios
Arkane may have experienced a dip in player regard following the unfortunate Redfall incident, yet one cannot dismiss the studio's rich heritage and significance. Known for crafting essential IPs, notably Dishonored, they remain a formidable force amongst Xbox Game Studios. Despite recent setbacks, expectations remain high for a swift resurgence.
Acquired by Microsoft in 2021, much like Bethesda, Arkane was reassured of its continued autonomy post-purchase. Their release, Deathloop, garnered generally favourable responses despite a range of opinions. The fact that every Arkane title arrives on Game Pass from launch day underscores Microsoft's strategic intent.
Latest Releases: Dishonored (2012), Prey (2017), Deathloop (2022), Redfall (2023)
Upcoming Games: – (Probably a lot of Redfall updates to fix that game)
Related: Is Redfall Cross-Play or Cross-Platform?
3. Ninja Theory
Microsoft employs a two-pronged strategy when acquiring studios. They either maintain existing structures, allowing the studios to continue their own series, or provide boundless financial and technological support to help them focus on future endeavours. In the case of Ninja Theory, acquired in 2018, Microsoft opted for the latter.
Having garnered player interest with the original Hellblade, the studio is now exclusively honing in on Xbox Series X and Unreal Engine 5. Leveraging these technologies, they're crafting next-generation games, with Hellblade 2 taking centre stage. To establish themselves among the best Xbox Game Studios, they must reaffirm their prowess. This expectation only serves to heighten our anticipation.
Latest Releases: DMC: Devil May Cry (2013), Hellblade: Senua's Sacrifice (2017)
Upcoming Games: Senua's Saga: Hellblade 2 (2023), Project: Mara (TBA)
Related: 5 Best Cross-Platform Games to Play in 2023
4. Obsidian Entertainment
If there exists a studio that has contributed more for the role-playing games than Bethesda, it's possibly Obsidian Entertainment. Over the past two decades, they've crafted an innumerable array of classic and mesmerising RPG titles. The unfortunate bit is that many of these aren't published under their own banner. Amongst the games developed in collaboration with different studios are stalwarts such as Fallout II and Baldur's Gate.
Prior to their association with Microsoft, they developed Fallout: New Vegas, considered by many gamers to be a superior product to Fallout 4. So, is Microsoft's acquisition of Obsidian merely an homage to past laurels? Certainly not. As one of the best Xbox Game Studios, they continue to forge ahead with next-gen RPGs. Notably, Pentiment, a gem unbeknownst to many, is an absolute masterpiece.
Latest Releases: The Outer Worlds (2019), Grounded (2022), Pentiment (2022)
Upcoming Games: Avowed (TBA), The Outer Worlds 2 (TBA)
Related: What Was the First Video Game Ever?
5. Playground Games
Speaking of the best Xbox Game Studios, there are numerous contenders for the fifth spot. We could mention Machine Games, the brains behind the revamped Wolfenstein series. Or perhaps ID Software, renowned for crafting the splendid Doom games. However, we chose not to overlook Playground Games, given the thrilling times ahead for them.
Let's be candid. The last two Forza Horizons are both phenomenal racing games. Standing toe-to-toe with PlayStation's Gran Turismo is quite an achievement. However, Playground's current pursuits aren't centred around a fresh racing game. They've been focused on developing a new Fable game since 2020. The expectations from this open-world role-playing project are immense, given the iconic status of the Fable series.
Latest Releases: Forza Horizon 4 (2018), Forza Horizon 5 (2021)
Upcoming Games: Fable 4 (TBA)
Frequently Asked Questions
Who Is Phil Spencer?
Phil Spencer holds numerous titles to his name. Not only is he the CEO of Xbox Game Studios, but he's also accountable for every facet of the Xbox brand. This encompasses studio acquisitions, new game developments, announcements, and the Game Pass service. He's also the principal decision-maker concerning all gaming-related matters at Microsoft. Think of Phil as a significant figure who has elevated the Xbox brand to a global scale, rather than just a console name.
What Does Xbox Game Studios Own?
Xbox Game Studios owns the rights to some of the most influential game series in history. Several of these franchises, some of which are exclusive to the Xbox and PC platforms, include: Age of Empires, Minecraft, Fallout, Forza Horizon, Fable, Gears of War, Microsoft Flight Simulator, The Elder Scrolls, Doom, Dishonored, Hellblade, and much more. With the forthcoming official acquisition of Activision Blizzard, many notable games, such as Call of Duty and World of Warcraft, will join this illustrious list.
Is Xbox Game Studios Same with Microsoft Studios?
Indeed – the gaming division formerly known as Microsoft Studios or Microsoft Games was rebranded to Xbox Game Studios in 2019. This shift stemmed from Microsoft's aim to transform Xbox from merely a console to the hub of all gaming endeavours. Guided by Phil Spencer, the company acquired numerous game studios, revolutionised the Game Pass service, and ramped up next-generation investments, particularly with the introduction of the Xbox Series X.
Author Profile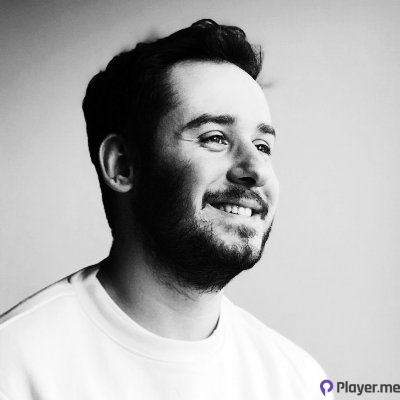 My journey into the world of video games began at four, when I was first introduced to arcade machines in 1996. Over the past decades, I've been fortunate enough to witness the incredible evolution of gaming, as it has grown from a niche hobby to a thriving art. Today, I'm dedicated to creating content that celebrates all genres of games. We will talk about them at Player.me.