There is much to be said about Days Gone. The game, which was released as a PlayStation 4 exclusive in 2019, is one of the few Sony games that later made its way to PC. Although it initially had several technical issues, that is not what makes it memorable. Even after nearly four years, thousands of players still ask the same question: Is Days Gone coming to Xbox?
Professional game reviewers and gamers often find themselves at odds. This is now commonplace. However, this was especially evident with some games. This was precisely the case with Days Gone. Critics panned the game, but players hailed it as one of the best zombie games of recent times. The verdict? Let's discuss.
Also read: Can You Play NCAA 14 on Xbox One?
Why Did Days Gone Fail?
The title of this article may be misleading. Although the review scores for Days Gone were not favourable, it is not entirely fair to call the game a failure. The open-world zombie game was developed by Bend Studio with high hopes but only managed to achieve an average score of 54. There were serious criticisms about the game that led to such a low score.
The most significant criticism that everyone agrees on is that the initial version of the game had numerous technical problems. More bugs than expected for a PlayStation 4 game significantly impacted the gameplay. Issues such as texture loading problems, stuck NPCs, and game crashes were among the factors that made Days Gone's development process more challenging.
However, this still does not fully explain the 54 score. Game director John Garvin expressed frustration with game reviewers and made harsh comments, even using the term "Woke reviewers." While it is not entirely fair to agree with him, it is difficult to argue that the game's scores were much lower than expected.
For players who have purchased Days Gone, the game is by no means a disappointment or failure. The user score of 84 on MetaCritic is proof of this.
Also read: How to Switch Arrows in Elden Ring?
Will Days Gone Be on Xbox?
As a PlayStation exclusive title, it is highly unlikely for any game to be released on Xbox. However, this may not be the case for Days Gone as it is already available on PC. Along with Sony's other flagship titles like The Last of Us Part 1 and God of War, Days Gone is also playable on PC. Thus, it's not surprising for gamers to inquire whether the game will eventually make its way to Xbox.
As of now, Days Gone is not currently available on any Xbox console. There hasn't been any official statement from the developers regarding its release on Xbox Series X|S or Xbox One in the future. Given that the game was released back in 2019, it seems unlikely that it would receive a port to Xbox after all these years.
Is Days Gone Optimised for PS5?
As we previously mentioned, Days Gone faced numerous technical problems upon its initial release on PlayStation 4. However, these issues have been addressed in the PS5 version completely. It is a free upgrade for players with next-gen consoles.
The PS5 version of Days Gone boasts 4K resolution support and runs at 60FPS, making it one of the most fluid games available on the platform in 2023.
While the game was not as successful as The Last of Us Part 2, it managed to reach Sekiro's sales figures. This raises the question: Is Days Gone 2 currently in development?
Will There Be Days Gone 2?
To put it simply, Days Gone is a great game that had issues when it was first released. But despite its flaws, it managed to provide a fun and action-packed experience for players.
Although there hasn't been any official word on a sequel yet, there are a couple of promising signs that suggest one might be on the way. Firstly, Bend Studio recently shared a teaser image on Twitter that strongly hints at a new project in the works with PlayStation. Secondly, there's a petition on Change.org that has been signed by over 200,000 people calling for a sequel.
So, while nothing is certain, it's definitely possible that Days Gone 2 could be in development. We'll just have to wait and see if Sony decides to make an official announcement in the future.
Frequently Asked Questions
How to Play Days Gone on Xbox?
Unfortunately, Days Gone is not currently available to play on any Xbox consoles, and it's not expected to be added to the Xbox library anytime soon. However, if you own an Xbox Series X, you can technically stream the game via Steam using third-party software. But the experience may not be as good as playing on a PlayStation or PC. Alternatively, you could wait for the game to be added to the GeForce Now library.
Is Days Gone a Long Game?
Days Gone is a game that offers a long and immersive experience to players. Compared to other modern games, it can take up to 40 hours to complete the main story and open world missions. However, if you only focus on the main story without doing any side quests, you can finish it in less time. Regardless of how you choose to play, you can be sure that you will get your money's worth. Especially with the PS5 update which enhances the game's graphics and performance.
Is Days Gone Better Than The Last of Us 2?
Both games, The Last of Us 2 and Days Gone, are driven by their stories and feature zombie-like creatures as the central theme. However, direct comparison between the two is difficult as they have distinctive differences. TLOU2 is a much larger game that focuses on a linear story progression, with no open world gameplay. On the other hand, Days Gone is primarily focused on open world gameplay.
Author Profile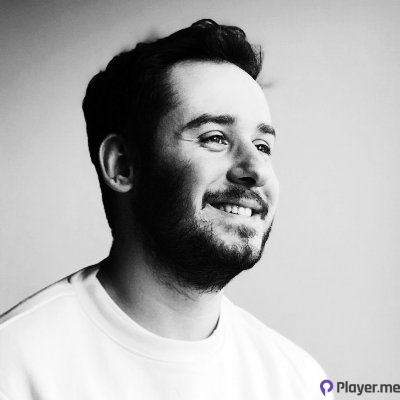 My journey into the world of video games began at four, when I was first introduced to arcade machines in 1996. Over the past decades, I've been fortunate enough to witness the incredible evolution of gaming, as it has grown from a niche hobby to a thriving art. Today, I'm dedicated to creating content that celebrates all genres of games. We will talk about them at Player.me.