Skyrim, the latest game in The Elder Scrolls series, is a classic RPG that was released almost 12 years ago. It's an iconic game known for its open world and story, which is why many players are still exploring it for the first time every day. If you're new to the game, you might be wondering how to call your horse in Skyrim.
Exploring the map on horseback can be a great experience, even if you can fast travel. You may think of some iconic horses from other RPGs like Torrent in Elden Ring, Roach in The Witcher 3, or Shimmer in The Last of Us Part 2. These horses can be summoned with a single button, but in Skyrim, you need to do a bit more to get your horse.
Also read: How to Switch Arrows in Elden Ring?
Skyrim: How to Call Your Horse?
In Skyrim, you can't just simply summon your horse like in other games. It's not a skill you can learn or develop throughout the game. But don't worry, there are still ways to summon your trusty steed in the game with the help of mods or by cheating the system.
One of the strongest features of Skyrim, which was released in 2011, is its mod support. Even after all these years, new and amazing mods are still being developed every month. However, the "Horse summoning" mechanic that other games have was not present in the original game. So, if you want to summon your horse in Skyrim, here are the different ways to do it:
Fast Travel
If you're having trouble locating your horse or if you've run into any bugs while playing Skyrim, the quickest solution is to fast travel. Simply open up your map and select the nearest location, whether it's near or far from you. Once you've completed the loading screen, your trusty mount will spawn right next to you. From there, you can continue your adventure on horseback or fast travel back to your previous location.
Call Your Horse Mode
Call Your Horse is a mod published on NexusMods in 2021 that allows you to call your horse at any time. It adds the mechanics of other games to Skyrim and makes your horse come towards you with a single button. The mod is small in size and doesn't slow down the game's speed. If you're new to installing mods on Skyrim, you can find detailed information by visiting the mod's page.
Also read: How to Get Temptation Mount in Diablo 4?
How to Get Horse in Skyrim?
If you want to call your trusty horse in Skyrim, you first need to own one. Luckily, it's not too hard to get your hands on one. But before you do, be mindful of how you acquire it – you don't want to make a bad impression on the locals or end up with a bounty on your head. Here are a few ways to get a horse in Skyrim:
Stealing
Stealing a horse in Skyrim is always an option, but it comes with a few downsides. Firstly, if you're caught taking someone's ride, you'll get branded as a criminal in that area. If you're caught by the guards, you'll have to cough up 50 gold as a fine. Secondly, stolen horses won't follow you when you leave them behind in world of Skyrim.
Buying
You can save up some gold to buy horses all over Skyrim for 1000 gold. Simply go to the stables in the towns and talk to the owner to make the purchase. The horses you buy will follow you in open fields, making it a great investment since horses are hard to kill in Skyrim (Unlike in Red Dead Redemption 2).
As Reward
Completing quests in Skyrim is not only a great way to earn gold but also to get special rewards. These rewards can range from weapons and armor to unique items and even horses. One of the best horses in the game, Arvak, can be obtained as a reward for completing the Dawnguard questline. So, if you're not interested in buying or stealing a horse, you can always opt for completing quests to get your new companion and feel accomplished. Just fast travel to a few quest locations, complete them and done! You have a new "Comrade" to travel with.
Frequently Asked Questions
Does Your Horse Follow You in Skyrim?
Your horse in Skyrim is not always right next to you. They prefer to move around and graze in open fields, while still remaining within view. So don't expect them to follow you like a shadow. If you need your horse to be closer, fast travel is the easiest way to summon them. And just as a reminder, the horses you steal won't stick around to be your companion.
Can You Name Your Horse in Skyrim?
You may want to give your horse a unique name in Skyrim, but unfortunately, you can't name it whatever you want. However, there is still a way to change your horse's name. Visit a stable in any town and talk to the NPC there. Among the options, you will find a choice to change your horse's name. You can pick from a selection of over 25 preset names and give your loyal companion a new identity. Although you cannot customise a name for your horse in Skyrim, choosing a name from the preset list can still give your horse some personality.
Are Horses Useful in Skyrim?
Depending on your playing style, the answer to this question can completely change. For those who prefer to use fast travel, horses may not be necessary in the early stages of the game. However, it becomes increasingly important to obtain a horse as you progress through the game, particularly for missions that require you to travel to undiscovered locations. In such cases, running around would be a complete waste of time, making it more practical to have a horse at your disposal.
Author Profile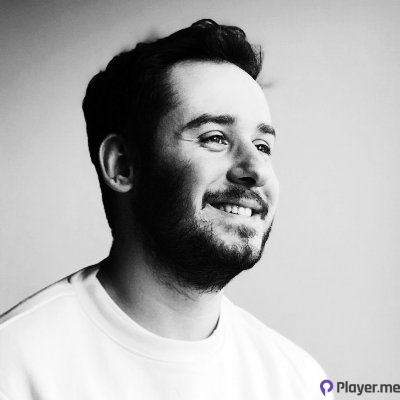 My journey into the world of video games began at four, when I was first introduced to arcade machines in 1996. Over the past decades, I've been fortunate enough to witness the incredible evolution of gaming, as it has grown from a niche hobby to a thriving art. Today, I'm dedicated to creating content that celebrates all genres of games. We will talk about them at Player.me.