Mortal Kombat 1 roars onto the gaming scene, redefining the brutal battles and iconic fatalities fans have loved for decades. This latest instalment promises to elevate the series to new heights with enhanced graphics, immersive gameplay, and a roster that blends both familiar and new faces. As you dive into the world of Earthrealm and Outworld, you might be wondering about console availability. Later in this piece, we'll discuss whether you can play the Mortal Kombat 1 on PS4 and Xbox One.
Having earned its reputation as one of the best fighting franchises, Mortal Kombat's fresh chapter seeks to captivate both longtime fans and newcomers alike. This 2023 reboot is a nostalgic trip and a modern gaming wonder that pays tribute to its roots while pushing boundaries.
Related: Mortal Kombat 1 Playtime Is Fairly Acceptable
Is Mortal Kombat 1 on PS4?
Mortal Kombat 1 isn't available on PlayStation 4. While rethinking the storyline, this reboot also heralds a leap in technical advancements. Hence, NetherRealm Studios has launched it on the newer generation consoles. You can experience the reimagined Mortal Kombat 1 on PC, PlayStation 5, Xbox Series X|S, and Nintendo Switch.
Don't hold out hope for a PS4 release down the line — chances are slim. Moreover, the game lacks backward compatibility, so buying it for PlayStation 5 won't grant access to its predecessor. It's a blow for those keen on playing Mortal Kombat 1 on PS4.
Related: Will Cole Young Be in Mortal Kombat 1?
Is Mortal Kombat 1 on Xbox One?
Mortal Kombat 1 needs to be put up for grabs on Xbox One, mirroring its absence on the PS4. The developers' choice to bypass the older generation is consistent across the board. While occasionally we witness Microsoft securing an edge over Sony with exclusive deals, that's not the scenario here. You'll need a Series X or Series S to delve into Liu Kang's reshaped timeline on Xbox.
You can't play the Mortal Kombat 1 on PS4 or Xbox One, and it's a letdown. However, a glimpse of the game's graphics on the Nintendo Switch might ease the sting. While impressive on PC and next-gen consoles, the visuals seem to need to be more robust on the Switch.
That wraps up our answer to, "Is Mortal Kombat 1 on PS4 and Xbox One?". Stay tuned for more updates on NetherRealm Studios' latest release. And yes, Johnny Cage truly shines in this reboot.
Frequently Asked Questions
Has the Mortal Kombat 1 Timeline Been Reset?
Yes, Mortal Kombat 1 (2023) has guided in a brand-new series timeline. Liu Kang, elevated to godlike status at the end of MK11, harnesses these newfound abilities to forge a fresh universe. As you dive into the game, you'll encounter beloved characters, but with unexpected twists. While this shift might seem daunting, diving into the gameplay will reveal its brilliance. However, this new era is only released for new-generation consoles — so Mortal Kombat 1 on PS4 is not a thing.
Does Mortal Kombat 1 Take Place After 11?
Yes, while being a reboot, the latest Mortal Kombat 1 also follows on from MK11. The narratives of certain characters, particularly Liu Kang, carry on. However, it's a fresh start for many in the expansive roster. The stories of Sub-Zero and Scorpion, in particular, will catch you off guard. Remember, you can't play the Mortal Kombat 1 on PS4 and Xbox One.
Who Is the Villain in the First Mortal Kombat?
In the realm of Mortal Kombat, souls hold a unique allure. The initial Mortal Kombat comic reveals Shang Tsung's predicament — a curse that demands him to seize souls or face swift ageing and untimely death. Yet, this curse carries a silver lining, as snatching souls equips him with his victims' knowledge and combat prowess.
Author Profile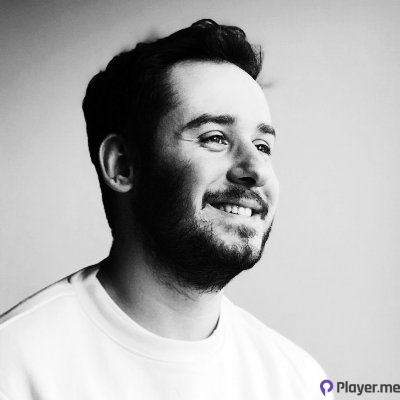 My journey into the world of video games began at four, when I was first introduced to arcade machines in 1996. Over the past decades, I've been fortunate enough to witness the incredible evolution of gaming, as it has grown from a niche hobby to a thriving art. Today, I'm dedicated to creating content that celebrates all genres of games. We will talk about them at Player.me.