How tall is the tallest man in the world?
Do you know who holds the record for being the tallest man in the world ever recorded? The record for the tallest person in the world is held by Robert Wadlow, also known as "The Giant of Illinois." Standing at an impressive 8 feet 11.1 inches (2.72 meters) at the time of his death, Wadlow has held the record for the tallest person since 1955, according to Guinness World Records.
Wadlow, the tallest man in the world to ever be recorded, is a source of fascination for many tall people, and following are some facts about his impressive height and place in history.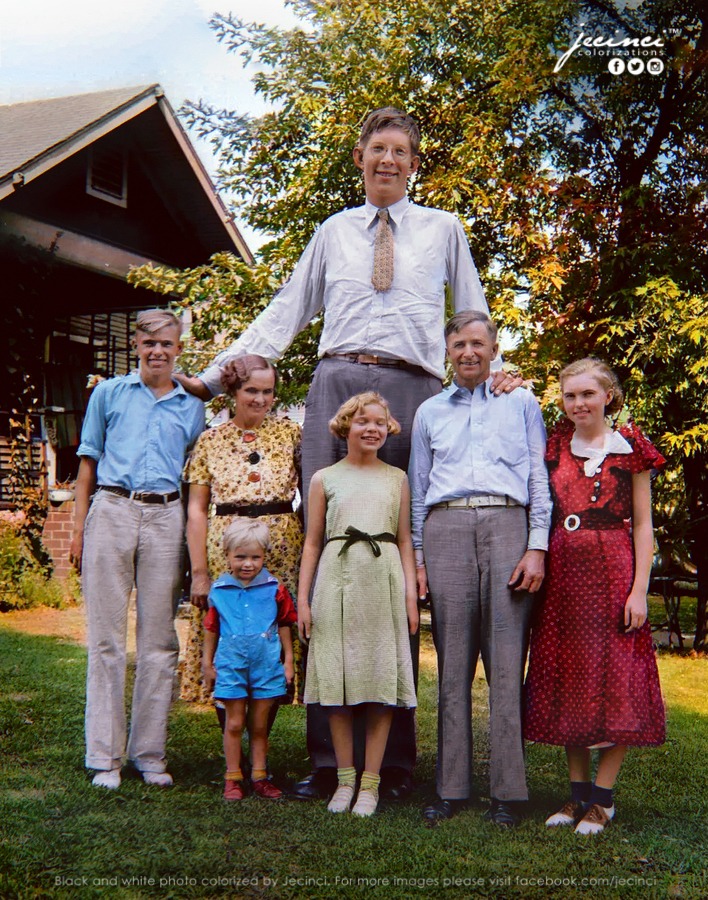 Early Life and Growth
Wadlow was born on February 22, 1918, to Harold and Addie Wadlow as the oldest of five children.
At just a few months old, it became clear that Wadlow was not typical in size as he began gaining weight and height at an alarming rate.
In 1929, it was discovered that Wadlow had hypertrophy, or an enlargement, of his pituitary gland, which caused an overproduction of human growth hormone (HGH).
Wadlow was already taller than his father by age eight and at age nine, he possessed the strength to carry his father up and down a staircase effortlessly.
Wadlow went to elementary school in Roxana and later attended the Milton Schoolhouse in Alton, where a desk was specially made to accommodate his tall stature.
He was a member of the Boy Scouts and a fan of adventure stories, reportedly reading around 300 books per year.
Education and Career
Wadlow graduated from Alton High School in 1936 and enrolled at Shurtleff College in Upper Alton with the intention of studying law.
That same year, he began touring with Ringling Brothers Circus and appeared in center ring at Madison Square Garden and Boston Garden.
In 1938, Wadlow began traveling with his father to represent the International Shoe Company, driving over 300,000 miles and receiving a paycheck and free shoes in return.
As a teenager, Wadlow belonged to the Order of DeMolay and later became a Freemason.
Death and Legacy
On July 4, 1940, Wadlow developed an infection from an ill-fitting brace on his ankle and passed away on July 15 at the age of 22.
His funeral was held in Michigan and his body was returned to Alton in a coffin that measured 10 ft. 9 in. long and weighed 1,000 lbs., requiring twelve pallbearers and eight assistants to carry.
Wadlow was laid to rest at Oakwood Cemetery in Upper Alton.
The following statue of the tallest man in the world made of bronze, created by Edward Englehardt Giberson, stands near the Alton Museum of History and Art.