From classic masterpieces like Divine Divinity to modern gems like Elden Ring: This blog looks at some of the greatest games that defined the ARPG genre.
Action RPGs are a great mix of storytelling, thrilling combat, picking up lots of loot, and character progression. The focus is on looting, action, and addictive fun. Over the decades, hundreds of ARPGs have been released. Some are good, some not so good, some you've never heard of, and some so great that they've earned a spot on this list of best action RPGs.
Action RPGs are popular because they blend the fast-paced thrill of action games with more traditional RPG elements. Gamers can explore mediaeval fantasy realms, futuristic dystopias, the Wild West, monster-infested cities, and other interesting places. Whether you're an experienced ARPG player or new to the genre, this list will have a game for you to try.
Also Read: The 10 Best MMORPGs to Play in 2023
The 10 Best Action RPGs of All Time Ranked
10. Grim Dawn
Grim Dawn is a fun blend of old-school gameplay and modern features. The dark and gritty atmosphere reminds gamers of classic action RPGs, which isn't surprising as it's created with the Titan Quest engine. The game has excellent character customisation and builds variety with cool skills, fun classes, and plenty of equipment choices. It allows gamers to play in a variety of styles.
While the game's story is quite good, the game's real strength lies in the rewarding loot system. If the game challenges the gamer, they can expect to be rewarded with plenty of shiny loot. The multiplayer mode allows up to four friends to play together. The Grim Dawn community also deserves mentioning: Anybody stuck can ask for help in a forum and usually gets help from the supportive and fairly polite community.
9. Torchlight II
Torchlight II is an action RPG one could describe as vibrant. The art style and gameplay create a combination that is addictive and offers many hours of entertainment. While this ARPG doesn't offer as much customisation as others, the four available classes include skill trees that allow some variety. It's great fun to charge into a horde of enemies and mow them down with either weapons or spells.
Torchlight II is similar to many other ARPGs, and its lack of innovation is the one point people criticise. But Torchlight II does what classic ARPGs do fantastically. Sure, it's nothing new, but sometimes it's better to stick to what works and make it even more fun.
8. NieR: Automata
While Torchlight II lacks innovation, NieR: Automata is filled with it. The incredibly fun and captivating ARPG is an outstanding experience for many reasons: Yoko Taro, the game director, created a masterpiece. The game has a thought-provoking plot exploring the relationship between humanity and machines. Emotional storytelling is rather unusual for an ARPG.
Playing this game never gets boring because there are many different game modes: Gamers find themselves in intense hack-and-slash combat situations, explore an interesting world, have to solve puzzles, and need to digest the exciting plot. The stunning visuals and the incredible soundtrack only add an extra layer of awesomeness to the game.
7. Path of Exile
Path of Exile is a little different. It's free to play, and you must be online to play it. No, it's not an MMORPG, but some aspects of the game require an online connection. You can participate in levelling races on specialised servers and win valuable prizes. Path of Exile isn't a newbie-friendly ARPG but a joy for genre veterans. The game is centred around items: There isn't an actual currency because items are the currency.
Gamers do not play Path of Exile because of its story but because the combat is fun and challenging. The game is aimed at gamers who enjoy dark and gritty fantasy settings. There are frequent updates, and this is one of the games where developers communicate with the community and take feedback seriously. Path of Exile II is going to be released sometime later in 2023.
6. Lost Ark
While Path of Exile isn't an MMORPG, Lost Ark is. Most MMORPGs have lots of combat but can't be classified as ARPGs. Lost Ark stands out from the crowd in that aspect. It's not a perfect MMORPG, but it's a great game for people who enjoy action RPGs and want to combine that with the social aspects of online gaming. If you get bored of fighting against hordes of NPCs, you can try your luck against other players in the game's PvP mode.
Like most action RPGs, Lost Ark's story isn't what attracts gamers. The game shines when it comes to combat and shiny loot. It can be a bit of a grind to advance in the game, but it's not much of an issue for gamers who enjoy diving into battles with monsters and killing hundreds, if not thousands, of them. There is also no denying that the game is beautiful and boasts breathtaking landscapes.
5. Diablo IV
The Diablo franchise holds a special place in the hearts of many gamers. Diablo IV was eagerly anticipated and built on the franchise's legacy by returning to the series' dark and gothic roots. Fans are delighted to return to the atmospheric and grim world they fell in love with. Diablo IV stays true to its roots but obviously looks much nicer than the older games.
Detailed environments, surprisingly realistic lighting, and a cool story make the game fun. Diablo IV has much to explore: a revamped skill system, interesting character classes, and many ways to play the game. At its core, it's a classic ARPG that offers fans of the franchise and newbies an unforgettable experience.
Also Read: Diablo 4 Metacritic Reviews: Game of the Year? Maybe
4. Titan Quest
Titan Quest is one of the classics. It's set in ancient mythological realms and takes the players to places like ancient Greece and Babylon. The game offers various skill mastery combinations, allowing players to create unique characters. Players of Titan Quest need to take part in challenging combat encounters, find hidden secrets, and explore a vast world.
The combat system in Titan Quest is a lot of fun. Gamers can choose between a variety of combat styles. Fights are dynamic and often keep players on their toes: Especially bosses. They aren't pushovers. While the game is old, it has an active community of modders who supply a steady stream of custom content.
3. Divine Divinity
Divine Divinity is also an older title but one of the most fun ARPGs you can play. In addition to voiced NPCs, the game has a lot to offer: Interesting dialogues, a flexible class system, and incredibly fun combat are a few things that add to this game's addictiveness. The game was developed by Larian Studios, who are currently working on Baldur's Gate 3, so you know the game has a fantastic team behind it.
Unlike most other ARPGs that focus on the hack-and-slash element, Divine Divinity also emphasises RPG elements other than combat. You can make choices in dialogues, pick locks, and gain a reputation, which will change how NPCs react to you.
2. Dark Souls III
Dark Souls III is the most challenging game on this list of best-action RPGs. The game's challenging and punishing gameplay provides a sense of accomplishment and satisfaction that gamers rarely find in other ARPGs. You can't just mindlessly mow through hordes of enemies here.
If the fun and challenging combat wasn't enough, the game provides an atmospheric, immersive world with hauntingly beautiful visuals. It's hard, sometimes frustratingly hard, but beautiful. And if that wasn't enough to love the game: It also has an interesting story that offers more than just a basic plot. There are also quite a few mysteries to unravel. There's also a passionate fan community out there. If you don't own the game yet, buying Dark Souls III: The Fire Fades Edition is best, as this includes the base game and all available DLCs.
1. Elden Ring
Elden Ring was a highly anticipated game because it is a collaboration between two storytelling masters: Hidetaka Miyazaki, the creator of the fantastic Dark Souls series, and George R.R. Martin, the equally loved and hated author behind A Song of Ice and Fire. The game lived up to the hype and has become one of the best ARPGs ever.
The action takes place in a captivating world. It is challenging and atmospheric, so you won't mind too much if you die again. And again. And again. It's fun, after all. The game is stunning and filled with brutal action, but it also has something not many ARPGs have: A great story that makes you want to learn more. Elden Ring is one of the few ARPGs you play for the story. If you know George R.R. Martin, you know what you're in for.
Also Read: 5 Games Like Elden Ring to Play
Frequently Asked Questions
How Are Action RPGs Different From Other RPGs?
There's a fine line between RPGs and ARPGs, and there are often disagreements about which RPG is an ARPG and which isn't. The most important part of an ARPG is a lot of action, often overtaking the importance of any other game feature.
What's the Most Popular Action RPG?
While Elden Ring took the world by storm, the Diablo franchise is still seen as the most popular action RPG series ever. The newest game in the franchise, Diablo IV, is successfully continuing the tradition.
Do All Action Based RPGs Have Real-Time Combat?
Most ARPGs rely on real-time combat as it's more dynamic and gives gamers a feeling of immediate danger. While many turn-based RPGs can include a lot of action, they are generally not seen as true action RPGs.
Author Profile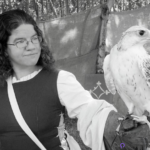 Name: Kim Anisi
Intro: Gaming has been my passion since childhood. The journey started when I received hand-me-down games on Atari and Amiga systems from my brother and I now mainly play games on PC. Among the vast genres in the gaming world that I have tried, my personal favourites are RPGs, MMORPGs, (Action) adventures, horror games, and settlement/city builders. Overcoming the challenges and helping others in games provide a great satisfaction to me.