There are a total of 33 villagers you can befriend in Stardew Valley, and one of the most interesting ones you can meet is one you have probably spoken to loads of times before, Robin. She is the Carpenter of Pelican Town. This guide will show you where to find Robin in Stardew Valley.
Related: How to Easily Sell Fish in Stardew Valley?
How to Find Robin in Stardew Valley?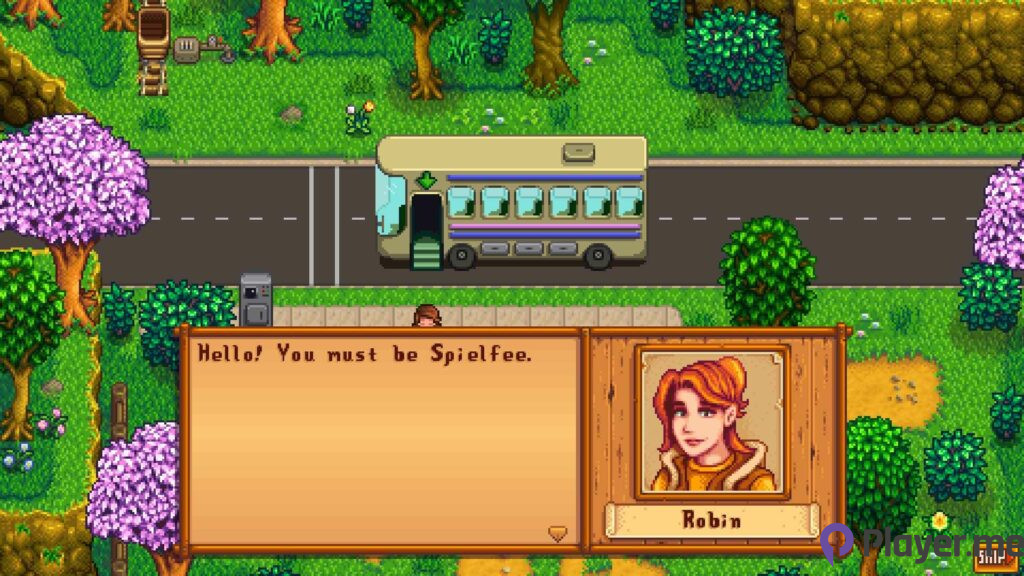 Robin stands out as one of the more intriguing villagers in Stardew Valley. First, she runs the town's Carpenter's Shop. Second, she has a richer backstory compared to other characters. You'll often find her at the Carpenter's Shop, which you will visit to buy buildings for your farm.
Like most NPCs in Stardew Valley, Robin sticks to a routine. To pen this guide, we observed her typical day.
Robin is a key craftsperson in Pelican Town, and her schedule reflects that importance. The Carpenter's Shop opens from 9:00 AM to 5:00 PM most days except Tuesdays. During these hours, Robin is usually at the counter.
Post 5:00 PM, she wanders around the mountain area until about 7:30 PM before heading home.
Tuesdays are an exception — the shop remains closed. Robin steps out around 9:30 AM to exercise with other women of Pelican Town at Pierre's General Store. She begins her journey home at 6:00 PM.
Fridays see an early closure at 4:00 PM. Robin then heads to the Stardrop Saloon and returns home by 9:00 PM.
So, that's the rundown on where you'll usually find Robin in Stardew Valley.
Related: How to Change Resolution in Stardew Valley?
Robin's Changing Schedule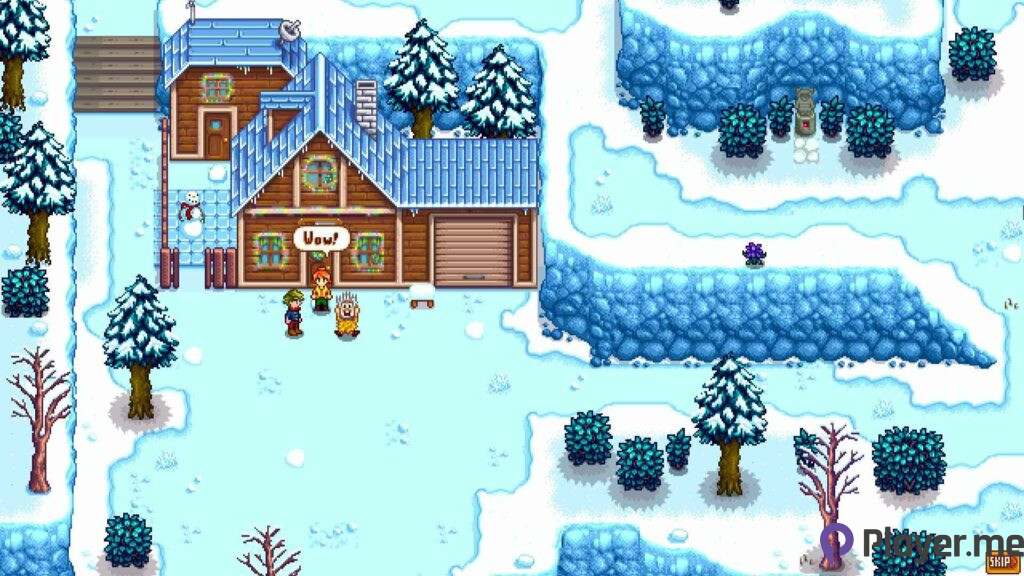 In Stardew Valley, Robin's schedule changes when you restore the Community Center. Instead of her usual Monday trips to the Mountains area, she heads to the Community Center.
Robin stays put at her house or the Carpenter's Shop for rainy days.
Special dates like Summer 18 and Winter 16 also shake up her routine. On Summer 18, she departs for Harvey's Clinic at 8 AM for her annual check-up, starting her way home at 4 PM. On Winter 16, she visits the Night Market at the Beach after spending the day at the Carpenter's Shop. She sets off at 5 PM and returns home by 11:30 PM.
There is no need to feel overwhelmed by her varying schedule. You can find Robin in Stardew Valley pretty straightforward, particularly during your first year on the farm. If you ever lose her, refer to this guide or hang tight until she's back at her Carpenter's Shop.
Frequently Asked Questions
Can I Marry Robin in Stardew Valley?
No, marrying Robin is off the table in the standard game. She's already wedded to Demetrius. Sure, some PC mods allow for a divorce between the two, making Robin a potential spouse. But for most who play on other platforms, tying the knot with Robin is a no-go.
Is Demetrius a Robot in Stardew Valley?
No, Demetrius is not a piece of high-tech machinery — he's a flesh-and-blood villager residing at 24 Mountain Road. He's a family man married to Robin, and they have a daughter named Maru and a stepson named Sebastian. A scientist by trade, Demetrius delves into studying local flora and fauna from his home lab.
Where Is the Alien in Stardew Valley?
After you experience the strange capsule event, marked by a UFO sound in the dead of night, you'll find an odd capsule outside your home the following day. But the mystery deepens. Occasionally, you might spot a shadowy, alien-like figure around town or near the bus stop. Just don't blink — you'll miss it.
Author Profile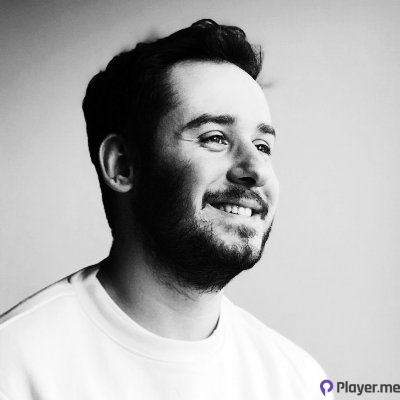 My journey into the world of video games began at four, when I was first introduced to arcade machines in 1996. Over the past decades, I've been fortunate enough to witness the incredible evolution of gaming, as it has grown from a niche hobby to a thriving art. Today, I'm dedicated to creating content that celebrates all genres of games. We will talk about them at Player.me.