In Stardew Valley, your main job is to bring your grandfather's farm back to life. You dig up the ground, plant seeds, grow trees, and look after animals. You can also upgrade your farm to make it more efficient as you progress. So, this guide will teach you how to untill soil in Stardew Valley.
At the beginning, digging — or tilling — the soil is crucial. This sets the stage for growing various plants and crops. That said, no one's perfect. You might make errors when tilling or deciding to rearrange your plants. Sometimes, you leave tilled land empty, which can look odd.
Related: 5 Best Marriage Candidates Among Stardew Valley Characters
How to Untill Soil in Stardew Valley?
In Stardew Valley, you've got two straightforward ways to revert tilled soil to its original state.
The first approach is the pickaxe method. Simply hit the tilled soil with a pickaxe. It's a one-tile-at-a-time deal and consumes a bit of your energy. Given the energy cost, this method is straightforward but might not be the best for large areas.
The second strategy involves moving buildings. Yes, you heard it right. Move a building over the tilled land, and the soil reverts to its original state. This option covers multiple tiles at once and doesn't drain your energy. To do this:
Head to Robin at the Carpenter's Shop.
Choose "Construct Farm Buildings", then hit the "Move Buildings" button.
Place the building over the area you wish to untill soil in Stardew Valley.
Then move it back to its desired location.
Need more gold for buy buildings, or just starting your farm? Use the Shipping Bin next to your farmhouse. It covers only two tiles but is a handy tool for minor adjustments. Large structures like the Greenhouse and the Slime Hutch are beneficial due to the space they cover.
So, you've got your pick: The hands-on pickaxe method or the clever building-moving strategy. Either way, you'll get the job done. That wraps up our guide on how to untill soil in Stardew Valley. Keep an eye out for more tips and tricks to enhance your Pelican Town adventure in the days ahead.
Related: How to Easily Make Oil in Stardew Valley?
Frequently Asked Questions
How Do You Plant Seeds in Stardew Valley?
To plant seeds in Stardew Valley, you first need to prepare the soil with a hoe. Now's the time to add fertiliser if you want top-quality crops. Next, place the seeds on the tilled soil using your action button and water them well. To reap your harvest, make sure to water your crops every day. Otherwise, they won't grow.
Do Crops Die in Stardew Valley?
Yes, crops can die in Stardew Valley, and there are two leading fugitives. First, the change of seasons can be fatal for out-of-season plants. Take Cauliflower, a spring veggie — once summer rolls around, it's done for. Second, lightning strikes can ruin your crops. Place a lightning rod on the premises to shield your farm from this natural hazard.
Can I Till in Different Spots in Stardew Valley?
Yes, you're not limited to tilling only farm soil — you can dig in different places for various rewards. Try tilling dirt in the mines to discover artifacts or cave carrots. During winter, the fourth season, tilling soil can unearth winter vegetables like Winter Root and Snow Yam. Also, you are free to untill soil in Stardew Valley for every location.
Author Profile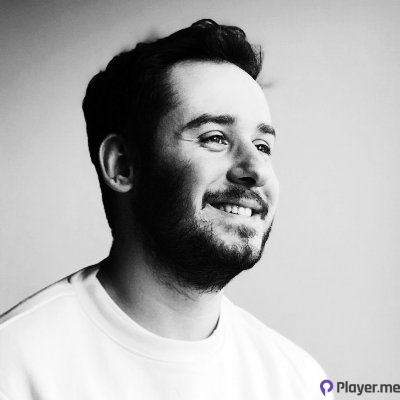 My journey into the world of video games began at four, when I was first introduced to arcade machines in 1996. Over the past decades, I've been fortunate enough to witness the incredible evolution of gaming, as it has grown from a niche hobby to a thriving art. Today, I'm dedicated to creating content that celebrates all genres of games. We will talk about them at Player.me.