Dive into the captivating world of Stardew Valley, where you take on the role of a farmer, breathing new life into a legacy left by your grandfather. It's not just about tilling the soil and sowing seeds — it's a diverse ecosystem where you can cultivate various crops and even raise a collection of livestock, from cows and pigs to more exotic creatures like ostriches. This article focuses on one particular animal – the sheep. Here's your ultimate guide to easily getting sheep in Stardew Valley.
Related: How to Easily Make Oil in Stardew Valley?
How to Get Sheep in Stardew Valley?
Adding sheep to your farming roster can unlock the secret to wealth in Stardew Valley. Shearing these fluffy animals gives you wool, which can either be sold directly or turned into more valuable cloth. But first, let's set the stage for how to welcome these woolly wonders onto your farm.
Step One: Upgrade to Deluxe Barn
To house sheep, you'll need a Deluxe Barn. Upgrade your basic barn by visiting Robin's Carpenter Shop. A Deluxe Barn will set you back 25,000 gold, 550 wood, and 300 stone. Robin takes two days to complete the upgrade. Once your Deluxe Barn is ready, make your way to Marnie's Ranch to buy a sheep for 8,000 gold.
Step Two: Raising and Shearing Sheep
Your sheep in Stardew Valley need four nights of feeding to mature. After this period, they'll produce wool every three days if they are well-fed and have a happiness level of at least 70. To shear your sheep, you'll need Shearers, which can be purchased from Marnie.
Step Three: Speeding Up Wool Production
Two main strategies can help you optimise wool production:
Increase Friendship: Reach a 4.5-heart friendship level with your sheep — wool production time reduces from three days to two.
Choose the Shepherd Profession: Picking this career path reduces wool production to one day and speeds up the rate at which you befriend farm animals. If you don't know how to change your profession in Stardew Valley, you can check this guide.
Step Four: Happy Profits
The value of wool and cloth should not be underestimated. A piece of regular-quality wool fetches 340 gold, while cloth can go for at least 470 gold. These figures can add up to significant earnings, especially if you have multiple sheep in Stardew Valley.
That's all we have to say for now about how you can get sheep in Stardew Valley. While it's just one of many lucrative methods in the game, it's definitely worth a try. We will continue to tell the secrets of Pelican Town in the coming days.
Frequently Asked Questions
Why I Can't Buy Sheep in Stardew Valley?
If you're scratching your head wondering why sheep aren't available for purchase in Stardew Valley, it's probably because your farm isn't well equipped. To add sheep to your livestock, you'll need a Deluxe Barn. That means upgrading from a basic barn to a Big Barn and then making the final leap to a Deluxe Barn. Once you have the Deluxe Barn in place, both sheep and pigs become available for you to buy.
How to Buy Animals From Marnie in Stardew Valley?
First, ensure you've got the right home for them. You'll need the correct building materials, which can be acquired in various ways. Once gathered, visit Robin at the Carpenter's Shop to get the construction underway. Barns typically take three days to complete. After that, you can buy baby farm animals and other necessities from Marnie.
Can You Let Farm Animals Roam Free in Stardew Valley?
Yes, letting your animals roam free on your farm is perfectly fine. Don't worry — they won't munch on your crops or start up trouble. But there's a catch: These free-range animals tend to wander. This means you might spend extra time locating them when it's time for milking or petting. To avoid a game of hide-and-seek, close the barn door at night. That way, your animals will be suitable where you left them when the new day starts.
Author Profile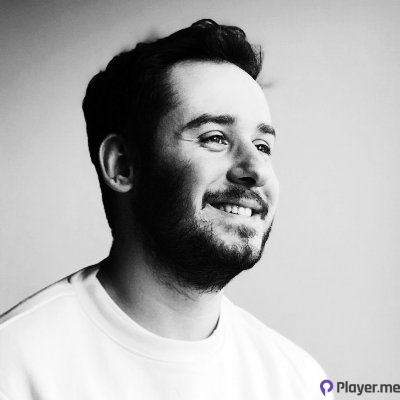 My journey into the world of video games began at four, when I was first introduced to arcade machines in 1996. Over the past decades, I've been fortunate enough to witness the incredible evolution of gaming, as it has grown from a niche hobby to a thriving art. Today, I'm dedicated to creating content that celebrates all genres of games. We will talk about them at Player.me.