When discussing top games, you might not instantly think of Quantic Dream. However, it's their cinematic storytelling that stands out. We saw this glimpse with Heavy Rain, but it truly shined in a futuristic tale. Here are the five best games like Detroit: Become Human — both animation-heavy and police thriller stories.
Related: Best 5 Quantic Dream Games, Ranked
1. Disco Elysium
While Disco Elysium and Detroit: Become Human might appear to be vastly different on the surface, there are compelling reasons to draw comparisons between the two. For players who deeply enjoyed the investigative sections in Quantic Dream's dystopian story, Disco Elysium is one of the best games like Detroit: Become Human.
This highly-praised PC game places you in the role of a detective grappling with personal issues, notably alcoholism. Throughout the game, you'll encounter memorable characters, each bringing their own stories and mysteries, as you work diligently to solve a chilling murder in a close-knit town.
Release Date: October 15, 2019
Developer: ZA/UM
Also Read: Top 8 Isometric Games Like Disco Elysium
2. Heavy Rain
While discussing games like Detroit: Become Human, it's tempting to list all of Quantic Dream's releases. However, for a more focused recommendation, dive into Heavy Rain. In this gripping tale, written by David Cage, you'll control various characters on a quest to track down a serial killer.
Many elements you love in Detroit can be found in Heavy Rain, often presenting as their earlier versions. Its sad and intense atmosphere truly stands out, earning it praise. As a standout title from the PlayStation 3 era, it's a must-play for fans of narrative-driven games.
Release Date: February 23, 2010
Developer: Quantic Dream
Also Read: 5 Best PlayStation Games on PC
3. L.A. Noire
If the investigative aspect of Detroit: Become Human appealed to you, L.A. Noire might pique your interest. Although it offers different gameplay, it's rooted in detective work. Here, you won't be navigating a world of androids or rebel robots but chasing down genuine criminals.
While L.A. Noire might be overshadowed by Rockstar Games' heavyweights like GTA and Red Dead Redemption, it remains a standout in its own right. It's one of the best games like Detroit: Become Human. As you step into the shoes of Cole Phelps, be ready with your notepad to jot down essential clues.
Release Date: May 17, 2011
Developer: Rockstar Games
Also Read: All GTA Games Ranked Worst to Best
4. The Quarry
For those looking for games like Detroit: Become Human's interactive drama but crave something spookier, The Quarry is a must-play. It presents quick-time events, multiple protagonists, and a cinematic atmosphere, immersing you in a tale where choices could lead to a character's fatal end.
Released in 2022 by the acclaimed Supermassive Games, The Quarry has 186 potential endings, determined by your decisions for nine characters. This game is your answer if you're hunting for games evoking similar thrills.
Release Date: June 10, 2022
Developer: Supermassive Games
Also Read: 5 Best Games Like The Quarry
5. Until Dawn
Much like The Quarry, Until Dawn is another horror thriller from Supermassive Games. Drawing inspiration from the iconic film Friday the 13th, it follows a group of youths in a mountain house. It's one of the best games like Detroit: Become Human, with its character-driven, story-centric gameplay.
In Until Dawn, your choices dictate the characters' fates, determining who survives the ordeal. As the narrative unfolds, mysteries emerge, hinting at a possible traitor within the group.
Release Date: August 25, 2015
Developer: Supermassive Games
Frequently Asked Questions
Are There Other Games Like Detroit: Become Human?
For fans of Until Dawn and Heavy Rain, there's a wealth of games like Detroit: Become Human. Some notable ones include Life is Strange, Beyond: Two Souls, The Dark Pictures Anthology, The Inpatient, titles from TellTale Games, Tell Me Why, and Sherlock Holmes: The Devil's Daughter.
What Style of Game Is Detroit: Become Human?
Released in 2018 by Quantic Dream, Detroit: Become Human transports players to a 2038 dystopian Detroit where androids are commonplace, serving as workers and companions. It's a story-driven game where you control many characters like Connor, Markus, Kara, and more.
Is Detroit: Become Human a Possible Future?
By 2023, Detroit: Become Human's future vision might not be spot on, but its intent differs from pure prediction. Instead, it delves deep into pressing societal concerns such as class disparities, prejudice, and the evolving role of AI in our lives.
Author Profile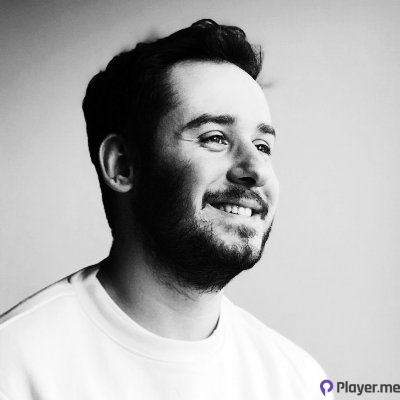 My journey into the world of video games began at four, when I was first introduced to arcade machines in 1996. Over the past decades, I've been fortunate enough to witness the incredible evolution of gaming, as it has grown from a niche hobby to a thriving art. Today, I'm dedicated to creating content that celebrates all genres of games. We will talk about them at Player.me.