Sons of the Forest is now accessible for early access on Steam for PC as of February 23, 2023. While it carries forward the setting and gameplay of The Forest, the game introduces unique features that enhance the survival experience, such as friendly NPCs and 3D printing. But today, we will go one step further and talk about games like Sons of the Forest.
The game boasts versatility in its play mode, offering cooperative or solo ventures. Whether you find yourself sneaking away from the island's cannibal residents or orchestrating a resistance from your fortified bamboo and tree shelters, some gamers may be craving a different flavour not offered by Sons of the Forest. To satisfy this, we've assembled a selection of games that should whet the appetite of those seeking experiences similar to Sons of the Forest.
Also Read: 5 Games Like Elden Ring to Play
1. Green Hell
Green Hell certainly delivers gameplay comparable to Sons of the Forest. Taking the lead in our compilation of games like Sons of the Forest, this open-world simulation plunges you into the heart of the Amazon rainforest.
From a first-person viewpoint, you'll steer the character Jake, whose survival hinges on gathering essential materials and sustenance. As in Sons of the Forest, constructing shelters is crucial for survival. The feeling is prone to psychological shifts that can even culminate in hallucinations.
You can opt for a cooperative mode to team up with friends or delve into the narrative way. In the story mode, Jake embarks on a quest to locate his lost wife amidst the dense jungle.
Release Date: September 5, 2019
Developer: Creepy Jar
Also Read: 5 Best Nintendo Switch Shooter Games
2. Subnautica Series
If you're searching for a survival game with a sci-fi twist, Subnautica is one of the best games like Sons of the Forest. In this action-packed adventure game, you'll be piloting a janitor character, the lone survivor of a spacecraft crash on a planet covered in the ocean.
This game offers the remarkable liberty to traverse this watery world, although it comes with the caveat that it's teeming with perilous sea creatures. In survival mode, keeping a keen eye on your health, hunger, thirst, and oxygen levels is paramount.
For those who prefer a more exploratory style of play, the freedom mode removes the need to monitor hunger and thirst. As you focus on your survival, the oceanic planet provides numerous elements to discover, like blueprints, construction tools, and submersibles. Furthermore, you can establish bases for shelter. Subnautica is also compatible with VR headsets, immersing you fully in this underwater adventure.
Release Date: January 23, 2018
Developer: Unknown World Entertainment
Also Read: 7 Best SNES Games of All Time
3. Stranded Deep
As one of the engaging survival games like Sons of the Forest, Stranded Deep is also on our list. Here, you also find yourself as a lone survivor of a crash, marooned on a secluded island. The game allows players to explore the vast Pacific Ocean while struggling to survive and gather resources.
Dynamic weather and time add another layer of realism to the game. Keeping your health, hunger, thirst, and sleep levels balanced is vital. During your explorations, you'll encounter various fish species, some serving as food while others threaten survival.
The ocean harbours three mythical beasts, each offering a trophy upon defeat. The setting is procedurally generated, resulting in random island formations for each saved file. Although initially designed as a single-player game, a multiplayer mode has since been introduced.
Release Date: August 11, 2022
Developer: Beam Team Games
Also Read: 5 Best Marvel Games of All Time
4. Minecraft
When you think of games like Sons of the Forest, you may not immediately think of Minecraft. But when you compare the two, you will realise they are similar. They may be far from each other regarding art style, but we can put them in the same category.
Since its debut in 2009, Minecraft has become one of the most beloved games globally. The expansive geography of a procedurally generated world offers players a diverse range of scenarios.
In Minecraft, your time must be carefully managed to ensure survival against various variables. Critical aspects of the game include exploration, combat, shelter building, and dimensional travel.
Release Date: November 18, 2011
Developer: Mojang Studios
Also Read: 5 Best Xbox Game Studios Microsoft Owns
5. ARK: Survival Evolved
ARK is an action-adventure survival game similar to Sons of the Forest where players battle against dinosaurs and attempt to survive in a challenging world.
In ARK, you're transported to an uncharted map where survival mode presents deadly challenges. Adding to the thrill, you can domesticate dinosaurs and transform them into loyal companions.
Both single-player and multiplayer modes are available in ARK: Survival Evolved, with the latter allowing the formation of tribes. Like other survival games, you must closely monitor health, oxygen, hunger, thirst, and carrying capacity.
Building structures with materials gleaned from the environment is vital to the game. While generally well-received, ARK is considered a demanding adventure for many players.
Release Date: August 27, 2017
Developer: Studio Wildcard
That's our list of the five best games similar to Sons of the Forest. We will continue to publish similar lists for different games in the coming days.
Frequently Asked Questions
Will Sons of the Forest Be on PS5?
No — unfortunately, there is no PS5 version of Sons of the Forest. Currently, it is only playable on PC. However, you can check our list above to find games that are playable not only on PlayStation 5 but also on other console platforms.
Is Subnautica Better Than Stranded Deep?
Subnautica and Stranded Deep mainly differ in the former's reliance on sci-fi motifs. Both games offer a deep dive into the oceanic atmosphere while keeping the survival elements similar. However, Subnautica has relatively more content, and players must spend more time underwater.
Which One Is Better: The Forest or Green Hell?
Although games like Sons of the Forest have several common elements, Green Hell and the original The Forest may differ depending on the latter's focus on horror elements. For those who don't prefer horror in games, Green Hell is a better option.
Author Profile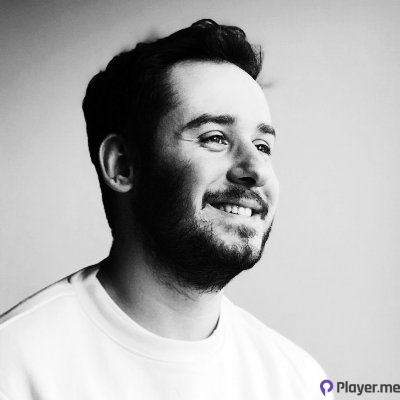 My journey into the world of video games began at four, when I was first introduced to arcade machines in 1996. Over the past decades, I've been fortunate enough to witness the incredible evolution of gaming, as it has grown from a niche hobby to a thriving art. Today, I'm dedicated to creating content that celebrates all genres of games. We will talk about them at Player.me.