Baldur's Gate 3, developed by Larian Studios, has swiftly become a standout in the RPG genre, achieving the best PC game based on review scores. Launched only ten days ago, this thrilling D&D adventure is already considered a classic, with the PS5 version's release eagerly awaited on September 6. Let's talk about Baldur's Gate 3 review scores and other games on the list.
Related: Is Baldur's Gate 3 Cross-Platform?
Baldur's Gate 3 Review Scores
With an impressive score of 97 out of 100 on Metacritic, derived from 32 separate reviews, Baldur's Gate 3 is more than just a hit — it's a phenomenon. Remember that many sites still need to release final reviews due to the game's extensive length and detail.
Compared with other top-rated games like Tears of the Kingdom at 96, Street Fighter 6 at 92, and Diablo 4 at 91, Baldur's Gate 3 review scores are genuinely respected. It's exciting to see such widespread interest in this challenging RPG. In just ten days since its release, it continues to attract over 500,000 daily players on Steam.
Here's a look at some of the Baldur's Gate 3 review scores:
Game Rant — 90
PCGamesN — 90
IGN Spain — 100
Guardian — 100
Gfinity — 100
Attack of the Fanboy — 100
GamesRadar+ — 100
The acclaim for Baldur's Gate 3 is clear. But NME's Andy Brown, who awarded the game full marks, summed it up wonderfully:
Baldur's Gate 3 rewards imagination above all. Built to survive every curveball players throw at it, Larian's latest role-playing spectacle boasts unmatched worldbuilding, freedom, and scale. The scope of Baldur's Gate 3 should be impossible – but time and time again, it proves there's no such thing.

Andy Brown – NME
Related: The 10 Best Action RPGs of All Time
Baldur's Gate 3 Became the Highest-Rated PC Game
BG3's achievement goes beyond mere review scores. It now holds the title of the highest-rated PC game ever, surpassing another RPG, Disco Elysium. Whether the same success will be mirrored in the PlayStation 5 version remains to be seen, with the release date set for September 6.
But all the games on the best PC list are noteworthy, irrespective of their scores. Metacritic's list includes various titles, from classics to new releases.
Here's a snapshot of the ten highest-rated PC games ever:
Baldur's Gate 3 (2023) — 97
Disco Elysium: The Final Cut (2021) — 97
Half-Life 2 (2004) — 96
Grand Theft Auto V (2015) — 96
The Orange Box (2007) — 96
Half-Life (1998) — 96
BioShock (2007) — 96
Baldur's Gate 2: Shadows of Amn (2000) — 95
Persona 5 Royal (2022) — 95
Portal 2 (2011) — 95
The presence of Baldur's Gate 2 on this list adds to the excitement. Crafted by BioWare 23 years ago, it's an enduring symbol of the RPG genre. This historical context underscores the importance of what Larian Studios has achieved with the third instalment, making Baldur's Gate 3 review scores even more remarkable.
Noticeably missing from the top 10 are influential titles like The Elder Scrolls V: Skyrim, Mass Effect 2, Grand Theft Auto: Vice City, Elden Ring, Grim Fandango, and Diablo.
Looking to the future, we're eager to see if any new releases from September 2023 onwards will earn a spot on this list. We're particularly intrigued by upcoming games such as Stalker 2, Alan Wake 2, Assassin's Creed Mirage, and Starfield, which are significant for Xbox Game Studios.
That concludes our commentary on Baldur's Gate 3 review scores for now. Should the average score shift with newly published reviews, we'll update this article.
Frequently Asked Questions
Is Baldur's Gate 3 Worth It?
Baldur's Gate 3 stands out as one of the most remarkable role-playing games, not just in 2023 but throughout gaming history. No matter how high your expectations are, Larian Studios will likely surpass them. More than just a supreme representation of D&D, it offers a fascinating experience to be savoured alone or with friends. Baldur's Gate 3 review scores are a testament to this fact.
What Is Baldur's Gate 3 Rated?
Baldur's Gate 3 carries a "Mature", rating worldwide. It features considerable nudity, violence, and gore as an RPG, making it unsuitable for young audiences. However, parents wishing to share the game with their children can curate a "cleaner", gameplay experience. This is, after all, a game deeply rooted in the rich tradition of D&D.
Does Microsoft Own Larian Studios?
No — Larian Studios functions entirely independently. They are not tied to Microsoft or Sony, and they develop their games for all available platforms, including Baldur's Gate 3. While the future might hold changes, the current landscape of the gaming industry benefits from the presence and creativity of independent studios like Larian.
Author Profile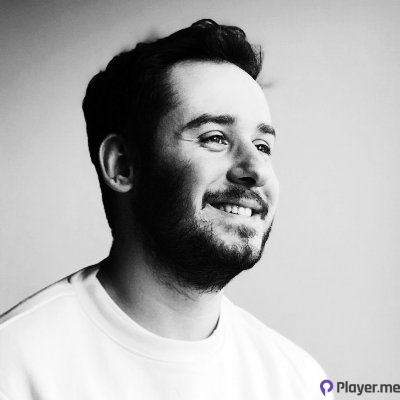 My journey into the world of video games began at four, when I was first introduced to arcade machines in 1996. Over the past decades, I've been fortunate enough to witness the incredible evolution of gaming, as it has grown from a niche hobby to a thriving art. Today, I'm dedicated to creating content that celebrates all genres of games. We will talk about them at Player.me.