Starfield is Bethesda Studios' latest venture into open-world RPGs, only this time, the setting is the vastness of space. With a track record that includes gems like Oblivion, Skyrim, and the Fallout series, you can expect a world brimming with activities, exploration, and loot. A crucial aspect of the game is your character's skills, and we've got you covered with a comprehensive list of the best skills in Starfield.
Related: Starfield Collector's Edition Is Perfect
Best Skills in Starfield
These are the skills to acquire first, as they'll significantly shape your gameplay. Just a heads-up: The game doesn't currently allow you to reset your skills or "Respec," as it's known among gamers. That means careful planning is essential when choosing which skills best suit your play style and build.
Here are the best skills in Starfield that you should pick first:
Scavenging
Medicine
Commerce
Wellness
Weight Lifting
Let's talk about the details of these skills.
Related: Does Starfield Have Multiplayer?
1. Scavenging
You won't want to overlook the Scavenging skill, especially if you're familiar with Bethesda games. This skill boosts your ability to find extra credits while rummaging through containers.
But that's not all. Each point you invest in Scavenging also improves your chances of finding valuable items like Med Packs and ammo. It's a fantastic way to fill your pockets early in the game. To get your hands on Scavenging, head over to the Social Tree.
It's one of the best skills in Starfield.
2. Medicine
Medicine may be one of the best skills in Starfield — because it will keep you alive during the challenging missions in this game. This skill amps up both the speed and amount of healing you get from Trauma Packs, Med Packs, and Emergency Kits.
And once you reach Rank 4? It gets even better. Your packs and kits may also cure severe diseases like puncture wounds or broken bones. To level up your Medicine skill, head to the Science Tree.
3. Commerce
In Starfield, every credit counts, and that's where the Commerce skill shines. This skill lets you sell your inventory items at a higher price while scoring better vendor deals. That's why it is one of the best skills in Starfield.
As you climb the ranks, you'll unlock even more perks and bonuses, making this a valuable asset for any playthrough. To find the Commerce skill, head over to the Social Tree.
4. Wellness
The Wellness skill in Starfield is an absolute game-changer for anyone who wants more durability. It boosts your health bar, allowing you to withstand more hits, but as you level up this skill, the benefits scale up, too. So, we can say that Wellness is one of the best skills in Starfield.
More health means facing more challenging enemies and surviving scenarios that would otherwise send you back to the last save point. If you want to become a Starfield powerhouse, prioritise levelling your Wellness. This gem is located in the Physical Tree.
5. Weight Lifting
Carrying capacity is a big deal in Starfield, just like in Bethesda classics like Skyrim. The Weight lifting skill gives you more carrying capacity. This isn't just about hoarding — it's about being efficient.
Every rank-up in this skill expands your carrying capacity, freeing you up to focus on exploration rather than logistics. The more you can carry, the less time you'll waste travelling back and forth to vendors. This skill is a natural quality-of-life enhancer, and you'll find it in the Physical Tree.
That wraps up our guide on the best skills in Starfield. Stay tuned because we've got many more in-depth guides and tips on Bethesda's space-faring RPG coming your way soon.
Frequently Asked Questions
How Many Skill Points Does Starfield Have?
In Starfield, you have 82 Skill Points to work with, divided across five key areas: Physical, Social, Combat, Science, and Tech. How you allocate these points will define your Starfield experience, catering to your unique play style.
Is There a Maximum Level in Starfield?
There's no level cap to worry about in Starfield. You can keep progressing and levelling up, even after the main storyline wraps up. However, be cautious with your skill choices. There's no way to redistribute or "Respec" your skill points. Unless a future update changes this, your options are set in stone. So think long-term about the character you're crafting.
Can You Max All Skills in Starfield?
Since there's no level cap, the sky's the limit when maxing out all your skills. While it might be a bit of a grind, maxing out everything will serve you well, especially in the end game. With unlimited levelling, you can eventually become a jack-of-all-trades, mastering every skill Starfield offers.
Author Profile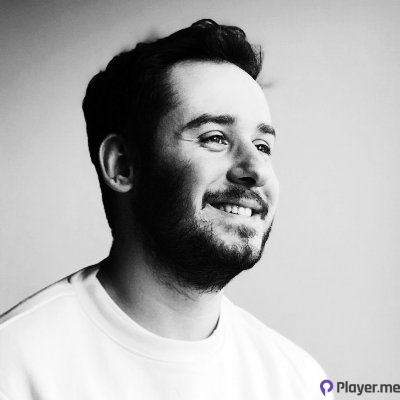 My journey into the world of video games began at four, when I was first introduced to arcade machines in 1996. Over the past decades, I've been fortunate enough to witness the incredible evolution of gaming, as it has grown from a niche hobby to a thriving art. Today, I'm dedicated to creating content that celebrates all genres of games. We will talk about them at Player.me.