The Adoring Fan in Starfield is a throwback to The Elder Scrolls IV: Oblivion, a 2006 game by Bethesda. While the setting has switched from fantasy to sci-fi, this familiar blonde-haired NPC is still keen to tag along on your adventures. There are specific steps to bring him aboard your ship, so let's delve into how to secure the Adoring Fan as your companion in Starfield.
Related: Starfield Preview: 5 Things to Know
Step One: Pick the Hero Worshipped Trait
To have the Adoring Fan in Starfield tail you across the cosmos, start by selecting the "Hero Worshipped" trait when you kick off your game. Skip this step, and you risk never crossing paths with your ardent blonde admirer.
Step Two: Complete the First Mission
Your next move is to complete the game's first mission, leading you to Constellation's Lodge. After you've left the lodge, your fan awaits you at the New Atlantis Spaceport, eager to find you. You'll likely encounter him at the plaza or the security checkpoint, where he'll promptly engage you in a chat and request to join your crew.
If you manage to give him the slip and zip off to another location or even another celestial body, don't worry. He'll find you, although it might take him longer if you're always on the move. Because being an Adoring Fan in Starfield is a special thing for a NPC.
Step Three: Take Him as a Companion
Once you've met up, you can add him to your team, benefiting from his skills in Scavenging, Concealment, and Weight Lifting. The latter comes in handy when you need him to haul more items.
His knack for stealth also makes him a good fit for covert operations, letting him unleash effective sneak attacks. And while he'll regularly shower you with gifts, be prepared for his ceaseless chit-chat.
How to Get Rid of the Adoring Fan in Starfield?
If the Adoring Fan's endless chatter finally grates on your nerves, you have a few routes to part ways for good.
Firstly, you could opt for the Persuade option, convincing him that adoring you is a bad idea. A quick way to win this persuasion game is to admit you're a murderer. After hearing this, he'll want nothing more to do with you and will bolt, becoming non-essential should you opt for a more violent farewell.
Alternatively, you could select the "Attack" option during your chat about his "Fandom", forcing him into combat and kicking him out of your crew. Like the other options, this makes him non-essential, leaving you free to deal with him as you please. Once you do this, you will no longer have the Adoring Fan in Starfield.
Another way to cut ties is to tell him that although he can remain your fan, he can't accompany you any longer or stay on your ship. This approach also strips him of his "Essential"' status if you want to take more drastic action later.
Be cautious, though. If you send him packing, he'll take any items you've handed him, so you'll have to eliminate him to reclaim your belongings.
That wraps up our guide on the Adoring Fan in Starfield. Stay tuned, as we've got more in-depth guides coming your way, focusing on this year's standout title from Xbox Game Studios.
Frequently Asked Questions
How Old Is the Adoring Fan?
In Starfield, the Adoring Fan appears as a young man with blond hair, likely under 30. This contrasts his Oblivion iteration, where, as an Elf, he could be anywhere from 18 to 130.
Is Adoring Fan a Companion?
Yes — the option to recruit the Adoring Fan is unique, unlocked right at character creation. All you have to do is choose the Hero Worshipped trait, setting you up for this one-of-a-kind companion experience.
Who Is the Fan in Starfield?
While the Adoring Fan starts as an essential NPC, meaning you can't just kill him off, there's a way to change that. Dive into dialogue with him and choose the "(Attack) It's time for you to go. Permanently" option to revoke his essential status.
Author Profile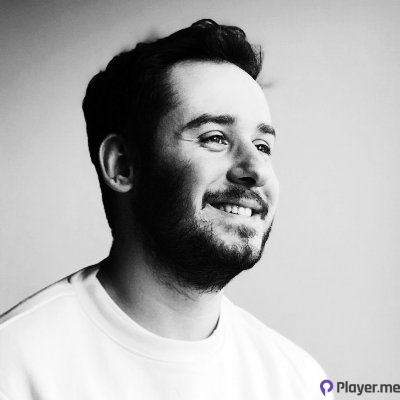 My journey into the world of video games began at four, when I was first introduced to arcade machines in 1996. Over the past decades, I've been fortunate enough to witness the incredible evolution of gaming, as it has grown from a niche hobby to a thriving art. Today, I'm dedicated to creating content that celebrates all genres of games. We will talk about them at Player.me.