New to the scene in 2023, Starfield is an open-world RPG from the makers of Fallout and Skyrim. It's a sprawling universe with countless events, missions, and activities to earn XP and upgrade skills. The game starts with three initial skills influenced by your chosen background. Similar to Skyrim, the levelling system in Starfield is intricate — you can either specialise or diversify your skill set. Either way, racking up XP is critical. Here's our guide on the most efficient ways of Starfield XP farming.
Related: Pete Hines Reveals New Starfield Details
The Best Ways to Farm XP in Starfield
In Starfield, you've got a variety of routes to farm XP, each with its benefits. The main quests are the most lucrative for earning experience. Just like its predecessors, Skyrim and Fallout, Starfield offers a non-linear approach — you can tackle quests in any sequence you prefer.
So, whether you plough through all 19 main story quests for a quick XP boost or save them for later, the choice is yours.
Related: Starfield's Main Menu Controversy Continues
Starfield XP Farming: Side Quests
Starfield packs over 30 side quests, each offering different rewards and varying amounts of XP. These quests are neatly categorised in your menu under "Faction Quests" and "Misc Quests."
Think of Factions as the equivalent of Guilds in Skyrim or Fallout — they come with unique stories, characters, and missions and even unlock new locations. Generally, you'll stumble upon these side quests while interacting with NPCs during your exploration.
For Starfield XP farming, prioritise Faction quests — they're more rewarding in terms of experience points than the Misc quests. So, make a beeline for those to maximise your XP gains.
Starfield XP Farming: Missions
These are your bread-and-butter missions in the game, usually found by browsing boards scattered around the planets. While these missions are generally easier and offer less XP, they're still worth your time. They unlock new areas, delve into the game's lore, and offer some XP.
Negotiate Is Bad for XP Farming
Skip the small talk — negotiating might give you some XP, but it's not the best use of your time. Especially when you consider that going in guns blazing against mobs often generates more XP. Suppose you haven't specialised in negotiation skills, even better. Dive straight into the action, and you'll rack up XP quickly in Starfield.
That's all we have to say about Starfield XP farming for now. In the coming days, we will continue to publish new guides for this vast RPG from Bethesda.
Frequently Asked Questions
What Are the Religions in Starfield?
You've got a choice of four religions to follow in Starfield: The Enlightened, The Great Serpent, Sanctum Universum, plus a few real-world religions. But pick wisely — you can only join one.
What Platforms Can I Play Starfield On?
Starfield is exclusive to PC and Xbox Series X|S because Bethesda now falls under the Xbox Game Studios umbrella. The chances of a PlayStation 5 release are slim. You can buy the game on Steam or enjoy it at no extra cost with an active Game Pass subscription.
Is Starfield 25 Years in the Making?
While Starfield debuted in 2018, the ideas have been brewing for much longer. It's considered a spiritual successor to "The 10th Planet", a game Bethesda started working on back in 1997 but never released.
Author Profile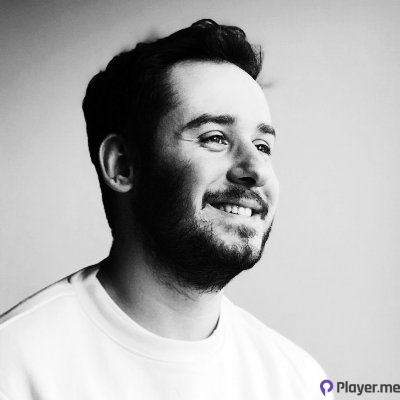 My journey into the world of video games began at four, when I was first introduced to arcade machines in 1996. Over the past decades, I've been fortunate enough to witness the incredible evolution of gaming, as it has grown from a niche hobby to a thriving art. Today, I'm dedicated to creating content that celebrates all genres of games. We will talk about them at Player.me.