Fresh updates are still rolling out, just days away from the launch of Starfield. This round of insights comes from Pete Hines, Bethesda's second-in-command, during Gamescom 2023. He disclosed some fascinating points based on over 150 hours of his own gameplay. Reddit has all the highlights you'll want to see for a complete roundup. Here are the new Starfield details.
Related: Starfield's Main Menu Controversy Continues
New Starfield Details
You should skip this article if you'd rather avoid even indirect hints about Starfield. In a recent interview, Bethesda's Head of Publishing revealed some of his personal gameplay experiences and offered clues about what the game will bring.
Here are the 20 new Starfield details, courtesy of Pete Hines:
Performance is smooth for early players on PC, according to reports.
An extensive variety of creatures exist in the game, the exact number still unknown.
Modding community can look forward to creating their own planets.
Even after playing for 150 hours, he says he's nowhere near 100% game completion.
The "Adoring Fan" cannot become a robot.
Numerous settlements are scattered outside major cities, each with its own quests and people.
There's a mystery around the New Game Plus feature, said to be quite "Special" and tied to the main storyline.
The boost pack skill adds a fun and crucial element to gameplay.
He was left in the vacuum of space after carelessly boarding an enemy ship that took off.
A Museum on New Atlantis serves as a rich source for game lore, from the colony war to Earth's fate.
Plans for substantial mod support after the game's release.
Relationships with companions can sour if you make unethical choices, regardless of how close you are to them.
Various weapon mods and skills can make you feel like Iron Man at times.
Bounty systems are in place, but there are ways to clear your name.
Main quest is his all-time favourite from Bethesda, and the real game starts post-main quest.
He wasn't certain about a level cap in the game.
Easter eggs are plentiful throughout the game.
You can find mission boards asking you to establish outposts on various planets.
Grav Driving is the speedy travel method, making flying between planets possibly redundant.
Starter guides are in the works, as mentioned by a German interviewer, but their release date is unclear.
With 150 hours of gameplay, Pete seems to enjoy Starfield quite a bit. We'll all find out if the hype is real on September 6. For more knowledge on Bethesda's eagerly awaited RPG, check out our dedicated Starfield articles on this page.
That wraps up the new Starfield details. Keep an eye out — we'll be rolling out more articles, news, and guides about the game in the days ahead.
Frequently Asked Questions
Is Starfield Coming to Game Pass?
Yes — Starfield will launch on both PC Game Pass and Xbox Game Pass from day one. Players with an active subscription won't have to spend extra cash to dive into Bethesda's latest RPG. To get early access on September 1, five days before its September 6 release, you can get the Premium Edition or Constellation Edition.
Who Exactly Is Pete Hines?
With a tenure of 23 years, Pete Hines serves as Bethesda's Head of Publishing as of August 2023. He's behind the scenes, managing all Bethesda titles' distribution, launches, and sales. He is often regarded as the second-in-command at Bethesda after Todd Howard. That's why the new Starfield details he shared are very valuable.
Could Starfield Be the Game of the Year?
Predicting a Game of the Year candidate is always a gamble, but Starfield is definitely launching with perfect hype. This is Bethesda's first new universe in 25 years, and it's a major title for Xbox Game Studios in 2023. However, getting the top spot won't be a walk in the park, considering challenging competitors like Baldur's Gate 3 and Zelda: Tears of the Kingdom.
Author Profile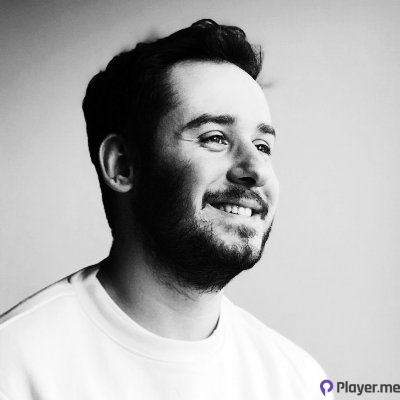 My journey into the world of video games began at four, when I was first introduced to arcade machines in 1996. Over the past decades, I've been fortunate enough to witness the incredible evolution of gaming, as it has grown from a niche hobby to a thriving art. Today, I'm dedicated to creating content that celebrates all genres of games. We will talk about them at Player.me.