Starfield's main menu has become a recent talking point following criticism by former World of Warcraft developer Mark Kern. Kern posted a screenshot of the game's main menu, accusing Bethesda of being careless and rushed. However, not everyone agrees with him, with some suggesting that the menu showcases Bethesda's classic minimalism.
The debate has attracted various opinions, but the definitive response came from Starfield's Head of Publishing, Pete Hines. Let's explore both Mark Kern's critique and Pete Hines' response.
Related: Starfield Timeline: The Story So Far (300 Years)
Has Bethesda Rushed Starfield's Main Menu?
The whole controversy began with a screenshot Mark Kern, also known by his Twitter nickname Grummz, posted on his account. He criticised the games' main menus, suggesting that they reveal how hurried the developer team was. His example from one of 2023's most anticipated games, Starfield, inevitably angered many.
Mark didn't stop there — he continued with further comments: "Start screen are often done at the very end of development. Teams are too busy making the core game. It's quite common for the start screen to completely change once the game is shipping or on patch 0. Teams that take pride want to put a good face forward and will often redo these just prior to game going live."
However, it was a specific sentence at the end of his first tweet that truly enraged Xbox fans: "Starfield's start screen either shows hasty shipping deadlines by a passionate team overworked, or a team that didn't care."
Mark openly accused Xbox and Bethesda of being careless regarding Starfield's main menu. The response was far from positive, as evident from the replies to his tweet. No one seemed pleased as they shared screenshots of the menus from beloved classics like Elden Ring, Skyrim, and God of War.
Related: Starfield Download Size: Is It Bigger Than Skyrim?
Bethesda's Response
There is no official response from either Xbox Game Studios or Bethesda. However, Pete Hines, a significant figure in the Starfield team, had a pointed reply in a self-referential mention. A user humorously tagged Pete, suggesting they should concentrate on the main menu next time rather than enhancing the gameplay.
Pete's response was anything but mild: "Having an opinion is one thing. Questioning out a developer's "care" because you would have done it different is highly unprofessional coming from another 'dev'."
In this debate, we find ourselves leaning towards Bethesda's side. To criticise Starfield's main menu seems unfair, primarily when it's aimed at a studio comprising thousands of dedicated professionals.
While games like Baldur's Gate 3 have set high standards and have even come close to winning "Best Game of the Year" awards, Starfield's potential to surprise us remains very much intact.
Frequently Asked Questions
Who Is Mark Kern?
Mark Kern is a former game developer. He began his career with Blizzard in 1997, contributing to notable games like Starcraft, Diablo 2, Warcraft 3, and World of Warcraft. Mark later co-founded Red 5 Studios, where they developed Firefall, only to be unanimously dismissed from his CEO position in 2013. Though not particularly well-liked, he's a veteran figure in the gaming industry.
Has Starfield Been Leaked?
Indeed, Starfield gameplay was leaked on August 22, revealing significant spoilers about the game's story — especially on platforms like Twitter and Reddit. Those wanting a spoiler-free experience should exercise caution online until September 6.
Can I Preload Starfield?
Yes, players can preload the game, offering an early glimpse of Starfield's main menu. Xbox Series X|S users can begin preloading from August 17, while PC players can do so from August 30. When September 6 comes around, you'll be ready to dive into this thrilling adventure without delay.
Author Profile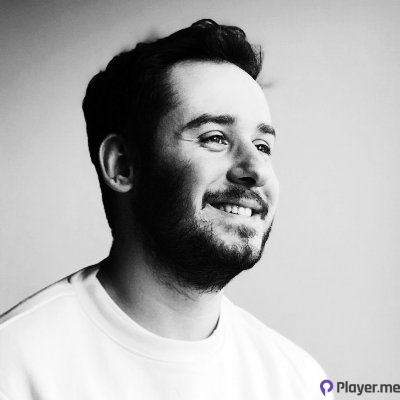 My journey into the world of video games began at four, when I was first introduced to arcade machines in 1996. Over the past decades, I've been fortunate enough to witness the incredible evolution of gaming, as it has grown from a niche hobby to a thriving art. Today, I'm dedicated to creating content that celebrates all genres of games. We will talk about them at Player.me.