Upcoming Modern Warfare 3 (2023) offers a reimagined take on the series while honouring its roots. During Gamescom's opening night live, the gameplay footage thrust Task Force 141 back into the spotlight, showcasing a high-stakes mission to rescue a prisoner. This mission seems familiar to whoever played the original game, but let's discuss Prisoner 627 in Modern Warfare 3.
The reboot series promises to bring back fan-favourite characters and introduce new dynamics. This new edition focuses on Prisoner 627, adding another layer of intrigue to the already gripping narrative.
Related: Call of Duty Games Will Stay on PlayStation for 10 More Years
Who Is Prisoner 627 in Modern Warfare 3 (2023)?
In a fresh twist, the opening mission of the Modern Warfare 3 (2023) campaign focuses on rescuing Vladimir Makarov. Yes, he is the new Prisoner 627 in Modern Warfare 3, and you will save him from Verdansk Prison.
This seems to be a fascinating nod to the 2009 MW2 mission called The Gulag. Task Force 141 rescued Captain Price, the original Prisoner 627, in that earlier instalment.
While the mission's objective has changed, Sledgehammer Games has kept the Prisoner 627 label, paying homage to the classic while introducing new elements to the storyline.
Related: Warzone Caldera to Shut Down in September
First Mission of Modern Warfare 3
In the riveting opening sequence of Modern Warfare 3's campaign, dubbed "Operation 627," you'll find yourself emerging from a submarine hatch. With your fellow soldiers in tow, you navigate through the ocean's dark depths, each stroke taking you closer to the objective — rescuing Prisoner 627 in Modern Warfare 3. As you break the water's surface, the imposing silhouette of a seaside prison looms ahead.
Grappling hooks in hand, your squad scales the craggy cliffside, ascending toward danger and uncertainty. Once inside the prison compound, you flick on your night vision goggles.
The world turns a ghostly green. Stealth is your ally — each takedown is a whispered promise of what's to come. But subtlety can only get you so far. Soon, the silence is shattered by the roar of your firearm, chaos erupting as you carve a path through guards and prisoners alike, descending into the prison's lower levels.
Related: Can You Still Play Warzone 1 in 2023?
Your boots tap heavily on the cold floor as you arrive at the prison's inner sanctum — a fortified cell guarded like a fortress. Just as you approach the steel door, with its secrets protected by layers of security, the gameplay showcase cuts to black, leaving everyone on tenterhooks, craving for the answer.
In this mission, Sledgehammer Games have skillfully woven elements of the past — nods to "The Gulag" mission and the enigmatic Prisoner 627 — while crafting a new narrative filled with suspense and action. It's a tip of the hat to the old yet enticing invitation to what awaits in the Modern Warfare 3 reboot.
That's all we have to say about Prisoner 627 in Modern Warfare 3 for now. We will continue to report on new developments regarding Makarov's place in the main story.
Frequently Asked Questions
How Old Is Captain Price in Modern Warfare 3?
In the upcoming Modern Warfare 3 reboot, set to take place in 2023, Captain Price would theoretically be 70 years old, considering he was born in 1953, according to Infinity Ward. While he was between 43 and 64 during the original Modern Warfare 3 missions in 2011, we'll need to wait for the game's release to confirm any adjustments to this timeline.
Will Modern Warfare 3 Have DMZ?
As for the DMZ mode, there's yet to be an official word on its return in the new Modern Warfare 3. It could be that the developers are keeping details under wraps, given we're still some time away from the game's launch.
Does Modern Warfare 3 Have Zombies?
Modern Warfare 3 is breaking new ground with an open-world Zombies mode. Described by the creators as the most expansive Zombies playground to date, this feature will allow players to tackle player-versus-enemy challenges across diverse landscapes. The focus is squarely on high-stakes extraction missions, offering an immersive survival experience.
Author Profile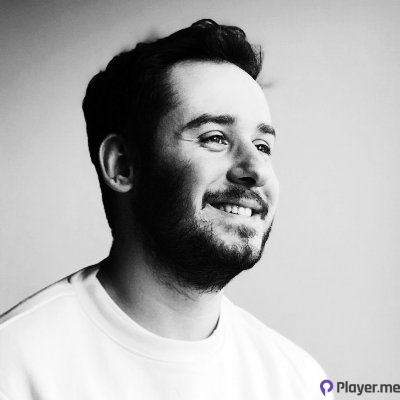 My journey into the world of video games began at four, when I was first introduced to arcade machines in 1996. Over the past decades, I've been fortunate enough to witness the incredible evolution of gaming, as it has grown from a niche hobby to a thriving art. Today, I'm dedicated to creating content that celebrates all genres of games. We will talk about them at Player.me.