Warzone continues to evolve with its sequel: Warzone 2.0. Launched in 2022, this instalment brings fresh maps, clever mechanics, an expanded weapon list, and exciting game modes. It's not just another update; It's a total reinvention. With all the attention on Warzone 2.0, you might wonder about the fate of the original game. Can you still play Warzone 1 in 2023?
Good news for the fans – Warzone 1 remains playable in 2023. Although the developers have shifted their focus to the new game, they haven't pulled the plug on the original's servers. Support might not last forever, but for now, tens of thousands of players still revel in the action on Caldera every day. However, if you're feeling nostalgic for the Verdansk map, you're out of luck, as it's no longer available in 2023. Let's talk about how to download first Warzone and play Caldera map.
Related: Unrecord Reaction: This Game Looks Real
How to Play Warzone 1 in 2023?
You can play Warzone 1 on PC, PlayStation and Xbox in 2023. All you have to do for this is to know where to download the game. Because Infinity Ward naturally brings the second game to the fore. This means that the link you need is usually hidden in the corners. Don't worry – you can easily download Warzone 1 by following the steps below.
How to Download Warzone 1 on PC?
Our journey to the Caldera begins with the Battle.net client. If it's not already installed on your computer, you can download it from the official site. Once that's done, simply follow these steps:
Open the Battle.net client on your computer.
Locate Call of Duty: Modern Warfare among the games listed on the left.
When you select the game, click on "Modify Install" button.
You'll be presented with a screen where you can choose which modes to install.
Ensure "Base Game" is selected, and tick "Warzone Caldera" at the bottom of the list.
That's it – once the game is installed, you're ready to dive into the classic Caldera Battle Royale mode.
The Caldera map remains just as you remember it, complete with all weapons, vehicles, and in-game mechanics from before Warzone 2.0's release. However, Warzone 1 won't be receiving any new updates, as the developers have shifted their focus to the second game.
Also, keep in mind that Warzone 1 is not available on Steam in 2023, but you can still play it through Battle.net by following the steps mentioned above.
How to Download Warzone 1 on PlayStation and Xbox?
Since console players don't have the Battle.net client, the process to play Warzone 1 on PlayStation or Xbox is slightly different. Simply power on your console and follow these steps:
Open the PlayStation/Xbox store and navigate to the search section.
Type "Warzone Caldera" and search it.
Once you find the game, download it, and there you have it! You're all set.
If you already have Modern Warfare installed on your console, it's a good idea to uninstall it before downloading and installing Warzone Caldera. This way, you can enjoy a fresh installation and play Warzone 1 on your console without any issues.
Related: Everything You Need to Know About Unrecord
Frequently Asked Questions
Is Warzone 1 on PC?
Yes – Warzone 1, just like Warzone 2.0, is available for free on PC, PlayStation, and Xbox platforms. You can download it at no cost from Battle.net for your PC and from official stores for your console. By purchasing Modern Warfare, you can gain access to in-game items. However, as Infinity Ward shifts its focus to Warzone 2.0 in 2023, the first game will no longer receive updates. Consequently, we anticipate a gradual decline in the number of players for the original game.
Is Warzone 2.0 the Same as 1?
No – Warzone 2.0 is an entirely different game. It was built from scratch as a component of Modern Warfare 2, released in 2022 and developed as a soft-reboot to the 2009 game. As a result, significant differences exist between Warzone 1 and its mechanics and content. From now on, Infinity Ward's focus and updates will be directed towards Warzone 2.0.
Is Warzone 2.0 Better Than Warzone 1?
The gameplay variations between the two games are substantial. Warzone 1 undoubtedly holds a special place in the hearts of many players. Its release at the beginning of the pandemic allowed numerous people to create unforgettable memories. Conversely, Warzone 2.0 is a completely reimagined game. While some ideas are well-executed, it's fair to say that not all players are fond of it. That's why the original Warzone is considered superior to the second instalment.
Author Profile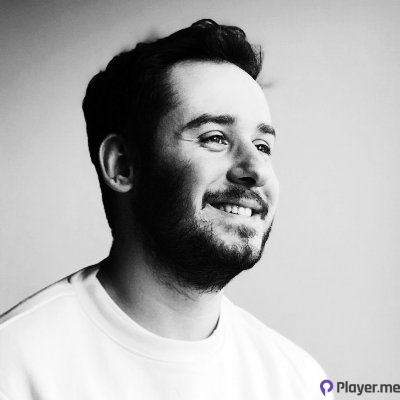 My journey into the world of video games began at four, when I was first introduced to arcade machines in 1996. Over the past decades, I've been fortunate enough to witness the incredible evolution of gaming, as it has grown from a niche hobby to a thriving art. Today, I'm dedicated to creating content that celebrates all genres of games. We will talk about them at Player.me.