Starfield has touched down, and it's Bethesda's first new universe in a quarter of a century. That's right, 25 long years. Imagine a game packed with more than 1,000 planets, heart-pounding space battles, and a range of abilities to master. The options here are endless, not to mention an arsenal that would make any space cowboy grin from ear to ear. So, does it live up to the hype? Let's dive into Starfield review scores.
This dedicated page is your one-stop shop for all our published lists, news, and guides about the Starfield. From tips to news updates, we've got you covered.
Related: Starfield Timeline: The Story So Far (300 Years)
Starfield Review Scores (PC and Xbox Series X)
Reviews for Starfield developed with the Creation Engine 2, are glowing. While it's not as flawless as Baldur's Gate 3, it's still making waves. Both the PC and Xbox Series X versions hold an average score of 88 on Metacritic. This score could well position Starfield as the best Xbox-exclusive game of the year.
We'll delve into varied opinions shortly, but first, here are the Starfield review scores on PC:
IGN — 70
PCGamesN — 70
PC Invasion — 85
VideoGamer — 90
IGN France — 90
Forbes — 95
GamesRadar+ — 100
Destructoid — 100
VGC — 100
You'll notice that while many in the gaming world are head over heels for Starfield, there's a mix of opinions out there. IGN, for example, was partially sold, handing out a score of 70. That's a bit on the harsh side for Xbox's big exclusive. But let's be honest, with a game like Baldur's Gate 3 setting high standards, a perfect score of 100 for any game is a tall order. Still, Starfield review scores have quite a lot of 100.
Flick through the reviews, and two themes jump out like a jack-in-the-box. First up, Starfield is massive — like, pack-your-bags-we're-going-on-an-adventure massive. Second, it's every inch a Bethesda game, from the first pixel to the last. Whether these points make you want to fist-bump or facepalm really comes down to what kind of gamer you are.
Related: Starfield Download Size: Is It Bigger Than Skyrim?
First Reactions to Starfield
You've got to love Bethesda's Todd Howard. The man's given us some solid gold moments, like the infamous "It just works!" line for Fallout 78. That's meme hall-of-fame material right there. So it's no surprise that when Starfield review scores hit the scene, many people were ready to go on the offence. Even though the scores are high, some folks who haven't even touched the game are already throwing shade.
Now, let's cut through the noise and see what the reviews are actually saying. Up first is IGN's Dan Stapleton, who gave Starfield a 70. His review holds some pretty critical points:
There are a lot of forces working against it, and the combination of disjointed space travel, nonexistent maps, aggravating inventory management, and a slow rollout of essential abilities very nearly did it in.

Dan Stapleton – IGN
On the flip side, we've got VGC's Jordan Middler dishing out a full 100 at the pinnacle of Starfield review scores. Sure, he points out some flaws in the game, but his final take is:
Starfield is the ultimate Bethesda game. It takes what people loved about Fallout and Skyrim, and casts it across an enormous galaxy filled with captivating characters. Starfield is undoubtedly an experience that players will stick with for years to come.

Jordan Middler – VGC
As you can see, the Starfield review scores look pretty good. Just hang tight until September 6 for the full release, when we'll also get to see what you think. From what we've experienced, we're in line with the buzz — Starfield might not be the game of the decade, but it's certainly Bethesda's most expansive and impressive work yet.
Frequently Asked Questions
What Is Starfield Rated?
The ESRB in the United States has slapped a "Mature 17+" label on Bethesda's hotly-anticipated RPG. The listing spills the beans on some adult themes, like drug use and saucy sci-fi dialogue. So, maybe not one for the kiddos.
Is Starfield an AAA Game?
Don't just think of Starfield as another AAA title — it's shaping up to be a gaming titan. It's Bethesda's most extensive universe to date and is right up there with boundary-pushers like Baldur's Gate 3. It's Xbox Game Studios' crown jewel for 2023.
What Makes a Game AAA?
The label "AAA Games" isn't about roadside assistance. In the gaming world, it stands for big-budget, high-profile titles from the industry's heavy hitters. These are your blockbuster games that make waves and draw crowds.
Author Profile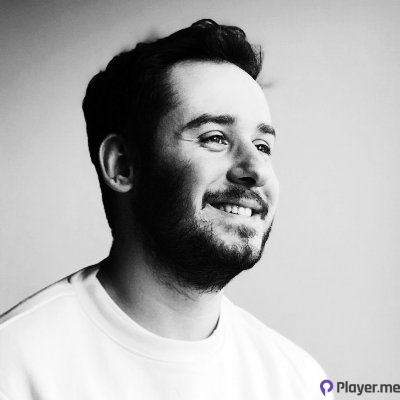 My journey into the world of video games began at four, when I was first introduced to arcade machines in 1996. Over the past decades, I've been fortunate enough to witness the incredible evolution of gaming, as it has grown from a niche hobby to a thriving art. Today, I'm dedicated to creating content that celebrates all genres of games. We will talk about them at Player.me.