The cosmos is your playground in Starfield. This ambitious title from Bethesda allows you to journey across the galaxy, discover unexplored planets, and even customise your own spaceship. One question has been on players' minds: Can you visit Earth in Starfield — this expansive interstellar sandbox?
The fate of our home planet plays a crucial role in the overarching narrative of Starfield, but we've got all the details you need to know about Earth in the game.
To find out whether Earth is a must-visit or a forsaken wasteland in your galactic travels, keep reading. What happened to Earth isn't just a tiny footnote — it's central to understand how humanity came to venture so far into the stars.
Related: Starfield Timeline: The Story So Far (300 Years)
Can You Visit Earth in Starfield?
In Starfield, Earth isn't just a backdrop — you can explore our home in the game. Early in the main quest, the game takes you to our solar system, specifically to a starship hovering above Luna, our moon. During this quest, you can ask about Earth's fate from your in-game companion.
But how do you visit Earth in Starfield? If you're ready to set foot on what was once the cradle of humanity, select the Sol system from your star systems map. Navigate to the third planet near the sun, choose a landing spot, and you'll touch down on Earth.
However, be ready for some unsettling discoveries. Starfield is set centuries in the future, and the game doesn't shy away from the significant lore implications concerning Earth's condition. These eye-opening details are gradually revealed as you delve deeper into the main questline.
Related: Best Skills in Starfield: Get These First
What Happened to Earth in Starfield?
Spoiler alert! The information ahead includes minor spoilers about Starfield's storyline. While it's publicly posted info, you should skip this section if you prefer to go in completely fresh.
Earth in Starfield became a desolate wasteland, devoid of life by 2203. This tragic fate was set in motion around 2150 when scientists discovered that Earth's magnetosphere was on the brink of collapse, projected to happen over the next 50 years.
This revelation led to the formation of the United Colonies, whose mission was to find a new home for humanity. By 2160, they had established a presence on Jemison in the Alpha Centauri System.
The collapse of Earth's magnetosphere wasn't purely a natural disaster but accelerated by human activity. As you'll uncover later in the game's storyline, NASA was developing Grav Jump technology.
Tested from Earth's moon, this technology proved catastrophic for the planet's atmosphere. Despite knowing the risks, the development of the first Grav Drive was prioritised over Earth's well-being. The result was a planet sacrificed, leaving behind nothing but a radiation-soaked, uninhabitable wasteland.
You can visit Earth in Starfield, but brace yourself — it's no picture-perfect postcard. What awaits is a desolate landscape dominated by dusty terrain. While there are some sights to behold, don't anticipate a joyride — it's a sad experience.
Frequently Asked Questions
Can You Visit Mars in Starfield?
Yes, you can visit Mars in Starfield. It isn't just another planet — it's the central hub of the Sol system. By the time you step into the game, Mars has evolved into a bustling underground metropolis, with cities like Cydonia that you'll need to visit during your main quest. Though the surface is uninhabitable, the underground world is teeming with life and activity.
How Many Planets Can You Visit in Starfield?
Starfield, Bethesda Game Studios' first new universe in a quarter of a century, is a space explorer's dream. With over 1,000 planets to explore, the game offers an unmatched role-playing experience rich in detail and narrative.
Can You Visit the Sun in Starfield?
No, you can't visit or fly to the Sun in Starfield. The game throws up invisible barriers that prevent you from getting too close, so any dreams of experiencing solar melting effects will have to remain just that — dreams.
Author Profile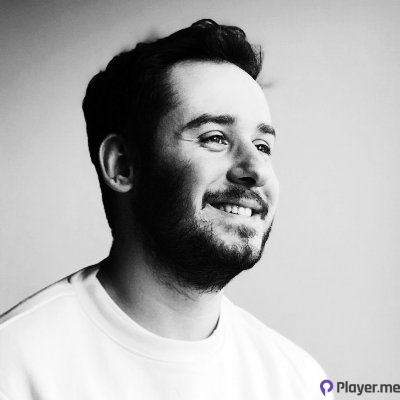 My journey into the world of video games began at four, when I was first introduced to arcade machines in 1996. Over the past decades, I've been fortunate enough to witness the incredible evolution of gaming, as it has grown from a niche hobby to a thriving art. Today, I'm dedicated to creating content that celebrates all genres of games. We will talk about them at Player.me.