Starfield has set new technical standards for Bethesda, impressing us not only with its story but also its polished gameplay. Yet even the best games can hit a problem. If you're running into the Building Shaders Error in Starfield when you first boot up, keep reading for the solutions we've got lined up for you.
Related: Starfield XP Farming: The Fastest Way to Level Up
What Is Building Shaders Error?
Starfield's launch has mostly been smooth sailing, but you should be aware of a couple of bumps in the road. Firstly, the game leans exclusively on AMD's FidelityFX Super Resolution 2 (FSR2). That means NVIDIA's DLSS 3 is off the table unless you opt for mods.
The second hiccup involves the 7,000 shaders that the game attempts to load when you first start playing. For unclear reasons, this has led to a Building Shaders Error in Starfield for some PCs. But don't worry — sorting this out is straightforward, and we're here to guide you through it.
Related: How to Get the Adoring Fan in Starfield?
How to Fix Building Shaders Error in Starfield?
To fix the Building Shaders Error in Starfield, your first step should be to close the game. A quick ALT + F4 should do the trick if it's stuck on the loading screen. Next, pull up Task Manager to confirm the game has fully shut down. Give your computer a restart, and then relaunch Starfield. Most likely, your shaders issue will be resolved.
Should this basic fix not do the job, don't worry — we've got more troubleshooting steps up our sleeve.
Verify the Game Files on Steam
To dive deeper into the Building Shaders Error in Starfield, you'll need to start with Steam. Here's how:
Open your Steam app.
Navigate to your game library.
Right-click on Starfield.
Choose the "Properties" option.
Head over to the "Local Files" tab.
Hit the "Verify Integrity of Game Files" button.
This process will examine your Starfield game files, ensuring everything is in tip-top shape. If something's broken, Steam will automatically sort it out for you.
Related: Best Skills in Starfield: Get These First
Verify the Game Files on Game Pass
For those gaming through Xbox Game Pass, the steps differ slightly, but they're straightforward:
Open the Xbox Game Pass app.
Find Starfield in your game list.
Click on the three dots next to the "Play" button.
Choose the "Manage" option.
Navigate to the "Files" tab.
Click on "Verify and Repair".
Doing this will have the app scan your Starfield files, repairing any that need fixing. This should sort out that Building Shaders Error in Starfield.
Force Shader Recompile
If the usual fixes aren't cutting it, some gamers on Reddit have come up with an alternative. This method manually forces your system to recompile the shaders. Only venture down this path if you've tried everything else but have yet to succeed. Here's how you go about it:
Open the Windows Start menu.
Search for "Run".
In the Run dialogue box, enter "%appdata%".
Navigate back to the root directory and open the "Local" folder.
Find the Starfield folder.
Delete "Pipeline.cache".
Relaunch Starfield.
By following these steps, you'll force the game to rebuild its shader cache, potentially fixing the Building Shaders Error in Starfield for good.
You're now fully equipped to fix the Building Shaders Error in Starfield. For more detailed guides on this blockbuster RPG from Bethesda, scroll through this page. We're updating with fresh gaming wisdom daily, so keep us on your radar.
Frequently Asked Questions
Is Starfield on PC Game Pass?
You can dive into Starfield without extra cost if you've got a PC Game Pass or Xbox Game Pass subscription. This strategic move by Xbox has already attracted hundreds of thousands of new users to Game Pass in just two weeks.
How Much Is Starfield?
If Game Pass isn't your thing, be ready to pay $69.99 to get your hands on this RPG. Available on both Steam and the Xbox Store, Starfield offers hundreds of hours of gameplay, justifying its full-price tag.
Will Starfield Be Multiplayer?
As for multiplayer — don't hold your breath. Starfield is a single-player experience through and through. Designed as a classic Bethesda RPG, there's no co-op or multiplayer in sight. But that's hardly a downside. With its ranking as one of 2023's best games, this solo space adventure is bound to be captivating.
Author Profile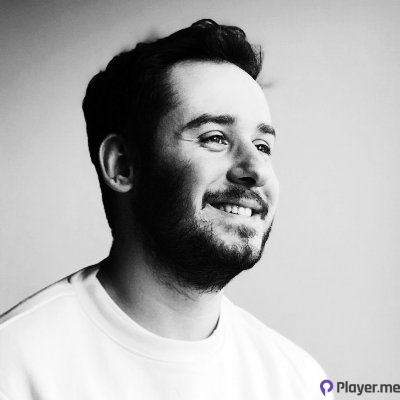 My journey into the world of video games began at four, when I was first introduced to arcade machines in 1996. Over the past decades, I've been fortunate enough to witness the incredible evolution of gaming, as it has grown from a niche hobby to a thriving art. Today, I'm dedicated to creating content that celebrates all genres of games. We will talk about them at Player.me.