Stardew Valley thrives on DIY rules that mirror real-life farming. From upgrading your house to forging new tools, crafting is at the heart of the game. This includes creating your own wardrobe or tailoring clothes for your fellow townspeople. To enter the fashion world in Pelican Town, you'll need a Loom. So, let's dive into how you can get your hands on Loom in Stardew Valley.
Related: How to Get Hay Out of a Silo in Stardew Valley?
How to Get Loom in Stardew Valley?
Getting a Loom in Stardew Valley is a straightforward process, but there are some boxes you'll need to tick first. You'll need the Loom Recipe, 30 Fiber, 60 Wood, and 1 Pine Tar. The trickiest part? Securing the Loom Recipe, which becomes available once you hit Level 7 in farming. Keep tending to your crops, and you'll unlock it quickly.
With the recipe and all your materials in hand, pop open the Crafting Menu. Craft your Loom and place it in a spot that's easy for you to get to. One Loom can churn out one or two pieces of Cloth every 4 hours. If you're looking to speed up your Cloth production, multiple Looms will do the trick.
Now, let's talk quality. The higher the quality of your Wool input, the better your Cloth output. Silver Wool gives you a 10% chance of yielding 2 Cloth, Gold Wool bumps it to 25%, and Iridium Wool gives you a whopping 50% chance of a double Cloth drop. So, we can say that Loom in Stardew Valley is important.
In the spirit of gift-giving, Cloth can make for great presents. Emily, for one, is mad about it. On the flip side, Vincent, Sebastian, and Jas aren't fans. Everyone else is generally pleased with such a helpful gift.
Finally, Cloth is for more than just fashion. You'll need it for constructing The Mill at Robin and The Carpenter's Shop. This building lets you mill beets, rice, and wheat, propelling your farming venture to new heights.
Owning a Loom in Stardew Valley makes your life much easier. Stay tuned as we roll out more guides to help you navigate the delightful quirks of Pelican Town. You can keep track of all our tips and tricks right here on this page.
Frequently Asked Questions
How Do You Unlock Cloth in Stardew Valley?
Cloth can be acquired in several ways, just like Loom in Stardew Valley. The most straightforward is to place Wool into a Loom. But there are other routes, too: Mummies occasionally drop Cloth as loot, and Emily might send it your way as a gift. Alternatively, the Desert Trader offers Cloth in exchange for 3 Aquamarines. Tossing in a Soggy Newspaper will also yield Cloth for those with a Recycle Machine.
Is Stardew Valley a Long Game?
Stardew Valley isn't a quick play — it's a long haul. Even if you're not aiming for 100% completion — which would take roughly 160 hours — expect to invest around 60 hours to wrap up the main storyline. That's mainly because it's a farming-centric RPG, where watching the crops grow is part of the experience.
How Do You Get Wool Without Sheep in Stardew Valley?
If Wool is what you're after, Sheep is your go-to in Stardew Valley. But if Sheep are off the cards and you've got a Deluxe Coop, consider rabbits. They produce Wool every four days and save you the hassle of shearing.
Author Profile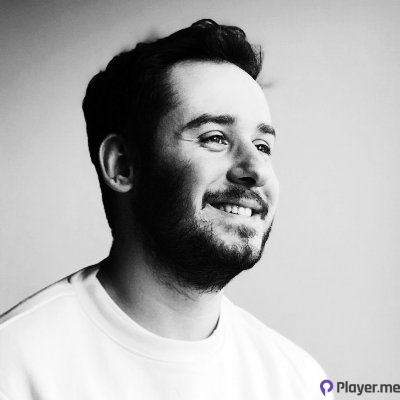 My journey into the world of video games began at four, when I was first introduced to arcade machines in 1996. Over the past decades, I've been fortunate enough to witness the incredible evolution of gaming, as it has grown from a niche hobby to a thriving art. Today, I'm dedicated to creating content that celebrates all genres of games. We will talk about them at Player.me.