In Stardew Valley, hay is crucial for keeping your farm animals happy and healthy. Many players struggle to source hay, but building a silo simplifies the process. If you're unsure how to get hay out of your built silo, don't worry — this guide will help you with every step of this important aspect of Stardew Valley farming.
Related: How Big Is Stardew Valley File Size?
Why Is Hay Important in Stardew Valley?
Hay is vital for keeping livestock healthy in Stardew Valley. Harvest it with a scythe from grass or wheat — a Golden Scythe ups your chances to 75%. If you have one, the hay goes straight into your silo, with a 240-unit storage capacity. You can also buy hay from Marnie or craft items like Grass Skirts with it.
Stock up on hay, especially when animals stay indoors in colder seasons. While chests can store up to three bundles, having a silo makes managing your hay supply more straightforward. Keep much hay to maintain a steady income from your farm animals.
Related: How to Easily Get Coconut in Stardew Valley?
How to Get Hay Out of a Silo in Stardew Valley?
In Stardew Valley, scything the grass on your farm automatically turns it into hay, which is then stored in your silo. You can't get hay out directly from the silo — instead, you need a hopper that usually comes with your barn or coop. The hopper acts as a mediator, transferring hay from the silo to your inventory when you right-click on it.
Once the hay is in your inventory, you can feed your animals. Upgrading your barn or coop introduces an automated hopper that directly sends the hay to the feeding bench, simplifying animal care.
And if you're married in the game, your spouse will handle the feeding so that you can focus on other tasks. Chests are also an option for storing hay if you want an alternative to the silo.
That wraps up our guide on how to get hay out in Stardew Valley for now. Stay tuned for more insights on this delightful farming game. Meanwhile, feel free to explore our other articles on this page.
Frequently Asked Questions
What Is the Fastest Way to Get Hay?
Buying hay from Marnie is convenient but can dent your early-game budget. Build a silo and harvest your hay by cutting grass to save money.
What Is the Hardest Farm in Stardew Valley?
Beach Farm tops Stardew Valley's most challenging starting location, offering more ocean than arable land. In decreasing order of difficulty, the other options are Riverland Farm, Wilderness Farm, Four Corners Farm, Hill-Top Farm, Forest Farm, and Standard Farm.
Does Stardew Valley Go Forever?
There's no endgame timer in Stardew Valley. While some players wrap up all objectives by the 40th in-game year, the game supports indefinite play. You can keep farming and exploring for thousands of in-game years if you wish.
Author Profile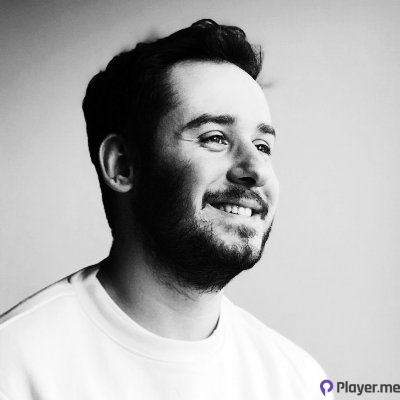 My journey into the world of video games began at four, when I was first introduced to arcade machines in 1996. Over the past decades, I've been fortunate enough to witness the incredible evolution of gaming, as it has grown from a niche hobby to a thriving art. Today, I'm dedicated to creating content that celebrates all genres of games. We will talk about them at Player.me.