The Game Pass has become a go-to platform for Xbox players who want to explore new titles without breaking the bank. It is offering a broad range of triple-A and indie games each month. High-profile releases like Bethesda's Starfield are dropping on Game Pass on day one. But today, we will talk about Party Animals on Game Pass.
This subscription service is a win-win for gamers and developers, leveraging its large player base to give titles instant exposure. As excitement builds for the release of Party Animals, many are speculating whether this new party game will also be available through Game Pass right from launch.
Related: Is The Texas Chain Saw Massacre on Game Pass?
Is Party Animals on Game Pass?
Party Animals is set to launch on September 20, 2023, for PC, Xbox Series X|S, and Xbox One. The best part? If you're a Game Pass subscriber, you can dive into this action-packed, last-man-standing animal brawl at no additional cost on day one. With a three-year anticipation build-up and a debut at the Summer Game Fest, the game's release will surely create a hype on launch.
The game features a range of quirky animal characters and an arsenal of zany weapons — from frying pans and crossbows to tasers and nunchucks. Party Animals on Game Pass situation will likely skyrocket the game's community engagement, translating into faster multiplayer lobby fill-ups and more heated battles as your chosen furry or feathery fighter.
Related: Xbox Game Pass Core Coming on September 14
Is Party Animals Coming to PlayStation 5?
Due to an exclusivity agreement between Recreate Games and Xbox, Party Animals is set to be an Xbox-exclusive title. This means only PC and Xbox players can enjoy the mayhem from September 20. Game Pass subscribers benefit from not having to pay extra thanks to Party Animals on Game Pass release. Unfortunately, PlayStation 4 and PlayStation 5 owners won't have immediate access to the game.
Although exclusivity contracts do expire, it needs to be clarified when or if Party Animals will land on PlayStation platforms. Until then, PlayStation users seeking a cooperative gaming experience can explore other options from our recommended list of best co-op games.
Frequently Asked Questions
Is Party Animals Available on Xbox One?
Yes — Party Animals is set for a September 20 release across multiple platforms, including PC, Xbox Series X|S, and notably, Xbox One. This allows both new-gen and old-gen console owners to join the fun. If you're an Xbox One owner with an active Game Pass subscription, you'll be pleased to hear you can play without spending extra cash.
Does Party Animals Offer Split-Screen Support?
Yes — Party Animals supports split-screen gameplay for up to four players. For those looking for even more chaos, you can create lobbies for up to 20 players. With a variety of over 12 characters and numerous weapons, the game is sure to resonate with fans of Gang Beasts.
How Much Is Party Animals on PC?
Party Animals is available on Steam for $19.99, with a Deluxe Edition offered for $29.99. The Deluxe Edition includes 1300 Nemo Points and other in-game perks. Both options provide great value for endless hours of multiplayer enjoyment.
Author Profile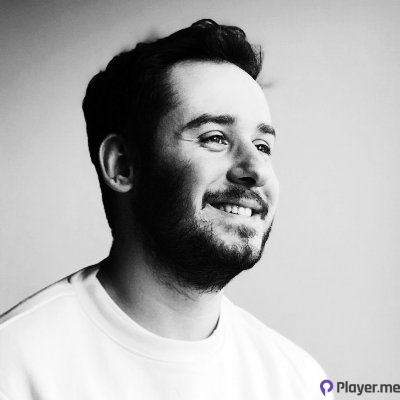 My journey into the world of video games began at four, when I was first introduced to arcade machines in 1996. Over the past decades, I've been fortunate enough to witness the incredible evolution of gaming, as it has grown from a niche hobby to a thriving art. Today, I'm dedicated to creating content that celebrates all genres of games. We will talk about them at Player.me.