Starfield has appeared as a cornerstone of the 2023 gaming landscape. It infuses Bethesda's tried-and-true RPG formula with a new, sprawling cosmic backdrop and serves as a beacon for what next-gen gaming can achieve. Millions of players are already exploring its universe on PC and Xbox Series X|S. Still, there's an elephant — or should we say, a spaceship — in the room. Many players are itching to know: Is Starfield coming to Nintendo Switch?
Related: Best Skills in Starfield: Get These First
Is Starfield Coming to Nintendo Switch?
Sorry to break it to you, but the chances are slim to none. Starfield is released as an Xbox exclusive, meaning it's restricted to the PC and Xbox Series X|S platforms. If you're a PlayStation or Nintendo Switch fan, you'll need to set your sights elsewhere for your space-faring adventures.
And it's not just a casual decision. Bethesda is a first-party Xbox Game Studio, and Xbox has committed substantial resources to make Starfield a flagship title. They're unlikely to share this jewel of a game with other platforms.
It's also worth mentioning that Xbox has been increasingly focusing on platform-exclusive titles to build its ecosystem. With that in mind, they want to play their Starfield card close to their chest. So, for the foreseeable future, don't expect to see Starfield coming to Nintendo Switch, as Xbox aims to keep this galaxy-spanning epic as one of its crown treasures.
Starfield officially hit the stores on September 6, 2023. However, those smart enough to pre-order got a head start, exploring the cosmos since September 1. If you've been spotting early gameplay footage on platforms like YouTube and Twitch, that's where it's all coming from.
Related: How to Get the Adoring Fan in Starfield?
Is Starfield Worth It?
Yes, the early reviews for Starfield are in, and they're painting a beautiful picture. Critics praised the game, scoring it an impressive 88 on Metacritic. While it may not have reached the soaring heights of Baldur's Gate 3, it's still ranking as one of this year's top titles.
That said, it has its drawbacks. There's been a fuss regarding planet discovery. Despite claims from Todd Howard and Pete Hines that you'd have free exploration, the reality is somewhat different. You can touch down on over 1,000 planets, but you won't have complete freedom to roam as you please.
Still, let's keep sight of what makes a Bethesda RPG shine: A compelling narrative, memorable characters, intricate side quests, and a captivating world. On these fronts, Starfield delivers in spades.
That wraps up our coverage on the possibility of Starfield coming to Nintendo Switch. Check out our dedicated page for more juicy details and expert guides on this stellar RPG.
Frequently Asked Questions
Are There Any Bethesda Games on Switch?
Bethesda has a mixed history when it comes to Nintendo Switch releases. Skyrim, a flagship title in the Elder Scrolls series, landed on the console back in 2017, not long after the console itself hit the shelves. That gave fans hope for more Bethesda games on the platform.
Will Bethesda Release Fallout on Switch?
As for the Fallout series, chances look dark. There's been no indication of any intention to port older titles to the Switch. And with Fallout 5 not expected for several more years, don't hold your breath for a Vault-Tec adventure on your Nintendo device. We can't even say that "Starfield coming to Nintendo Switch".
Is Fallout 1 a Horror Game?
Even though Fallout isn't usually tagged as a horror game, it has its moments. The series succeeds in generating its own blend of tension, paranoia, and existential unease, making each foray into the wasteland an emotionally charged experience.
Author Profile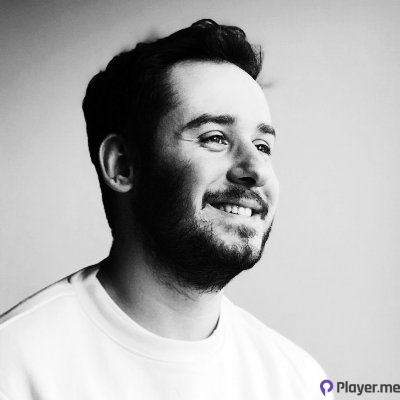 My journey into the world of video games began at four, when I was first introduced to arcade machines in 1996. Over the past decades, I've been fortunate enough to witness the incredible evolution of gaming, as it has grown from a niche hobby to a thriving art. Today, I'm dedicated to creating content that celebrates all genres of games. We will talk about them at Player.me.