Alone in the Dark reboot isn't a regular reboot — it's a loving homage to the original classic. In this updated tale of psychological horror woven with Southern Gothic elements, you can play as either Edward Carnby or Emily Hartwood. Both offer unique perspectives that promise to freshen up this well-loved but mysterious storyline. But to play this story, you will have to wait until 2024.
Related: Will Alone in the Dark Be Available on Game Pass?
Alone in the Dark Reboot New Release Date
As for its launch, THQ Nordic and Pieces Interactive have postponed the Alone in the Dark reboot release from its original October 25 date to January 16, 2024.
Before you get too disappointed, it's worth noting that this isn't a delay due to any development issues. Nope, the studios have decided to head clear of some seriously stiff competition. With titans like Alan Wake 2 and Spider-Man 2 dropping around the same time, they've made a tactical decision to hold off. After all, timing can be everything for sales.
Here are the developers' sweet and highly detailed explanations for this delay:
Our intention is to avoid competing with the wake of Alan's epic release and to evade the dazzling skyline of cities adorned by the graceful swings of Spider-Man. We aim to truly remain as Alone in the Dark as possible. To honor this, Alone in the Dark reboot has been rescheduled to unveil its horrors on January 16th, 2024. This extension will serve a dual purpose: Not only will it permit us to meticulously perfect the gaming experience, but it will also grant us the opportunity to fully immerse ourselves in the remarkable releases of October.

THQ Nordic
So what does this mean for you? Well, more time to clear your backlog and save up. And let's remember the other games coming up in the next few months. If you're still riding the high from Starfield, the gaming landscape promises to keep you busy until the new year.
Alone in the Dark reboot will be released for PC, PlayStation 5, and Xbox Series X|S.
Frequently Asked Questions
Who Wrote the Alone in the Dark Reboot?
Mikael Hedberg, the brain behind iconic horror games like SOMA and Amnesia, is stepping up as the storyteller for the new Alone in the Dark. He's got a daunting task — reimagining a series that first scared players back in 1992. With the game's release now slated for 2024, anticipation is building to see if Hedberg can capture the original's chilling magic.
Who Owns the Alone in the Dark Franchise?
Take note the game's publishing and development are now under the wings of THQ Nordic. While the setting and protagonists remain familiar, the storyline will be a fresh creation from Mikael Hedberg. It's the same world you love, just with new twists and turns.
Is the New Alone in the Dark Game Exclusive to PS5?
Don't worry about getting caught in console wars — THQ Nordic keeps things fair. They're not just releasing Alone in the Dark for one platform, but three — PC, PlayStation 5, and Xbox Series X/S. There are no exclusivity deals in sight. It's a win for gamers everywhere, as more players will get the chance to experience this revamped classic.
Author Profile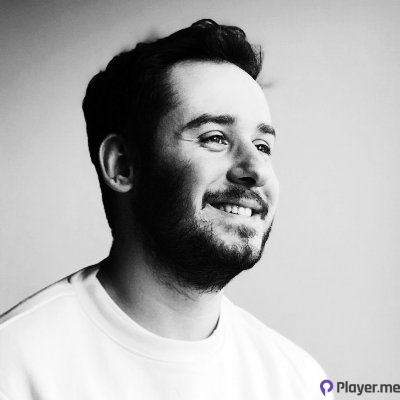 My journey into the world of video games began at four, when I was first introduced to arcade machines in 1996. Over the past decades, I've been fortunate enough to witness the incredible evolution of gaming, as it has grown from a niche hobby to a thriving art. Today, I'm dedicated to creating content that celebrates all genres of games. We will talk about them at Player.me.