In Stardew Valley, your grandad leaves you a farm to turn into something special. To excel in crop and animal care, fencing is a must. Without fences, wild animals could destroy your crops. Likewise, unfenced farm animals may wander off while you're asleep. Stick with this guide to learn how to repair fences in Stardew Valley.
Related: Stardew Valley Cookbook Is Coming in 2024
How to Repair Fences in Stardew Valley?
Stardew Valley has four types of fences: Wood, Iron, Stone, and the sturdiest of all, Hardwood. Each type has its own durability, meaning the better the material, the less maintenance you'll need:
Wood: Lasts 54 to 68 days
Iron: 248 to 252 days
Stone: 118 to 122 days
Hardwood: 558 to 562 days
If a fence gets too damaged, it'll simply disappear. While Hardwood seems like the best choice, not everyone has the resources. Don't worry — you can still use what you've got and keep it in good shape. Now, how do you repair fences in Stardew Valley?
Firstly, tying the knot does wonders — your spouse will quietly repair fences without fussing. You heard it right: Getting married comes with built-in repair services.
Another approach involves good old elbow grease. If a fence breaks, smash it with an axe and replace it with a new piece from your inventory.
Lastly, aim for the Gold Clock if you're looking for a more permanent solution. This magical item halts fence decay and stops random tree growth on your farm. Obtained through a mission from The Wizard, the Gold Clock is a big investment at 10 million gold. But the time saved on maintenance makes it worth every penny.
You can repair fences in Stardew Valley by using any of these three options. Don't forget to check out our other guides on this page to make your adventure in Pelican Town easier.
Frequently Asked Questions
Can You Remarry With Your Ex-Spouse in Stardew Valley?
Yes, you can rekindle the flame with your ex-spouse in Stardew Valley, but it comes at a price. Cough up 30,000 gold, head over to the Witch's Hut, and interact with the shrine there. This cleanses your ex's memory, paving the way for a second wedding.
What Is the Hardest Item to Get in Stardew Valley?
Getting The Living Hat in Stardew Valley is no small feat. This ultra-rare item has a measly 0.01% drop rate and comes exclusively from Wilderness Golems. You'll only encounter these creatures if you choose the Wilderness farm layout at the game's start. It's much more difficult than repairing fences in Stardew Valley.
What Happens If You Kick Krobus Out?
Krobus stands out as Stardew Valley's only friendly monster. Fall out with him, and he'll go silent, even refusing gifts. How do you sour relations? Simple, use the book in Mayor's Manor, and Krobus will cut ties.
Author Profile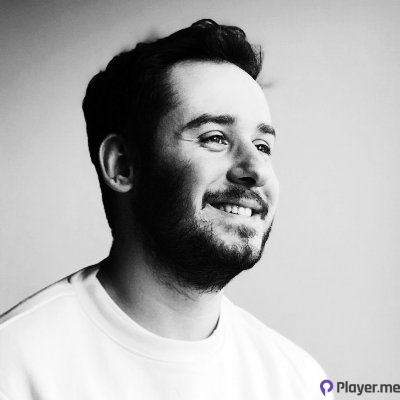 My journey into the world of video games began at four, when I was first introduced to arcade machines in 1996. Over the past decades, I've been fortunate enough to witness the incredible evolution of gaming, as it has grown from a niche hobby to a thriving art. Today, I'm dedicated to creating content that celebrates all genres of games. We will talk about them at Player.me.