Stardew Valley is more than just a game — it's a cultural hit that has captured the hearts of millions. What's impressive is that most of this masterpiece comes from a single developer known as ConcernedApe. Since its launch, the game has continued to grow, offering players an idyllic escape into farm life filled with tasks, adventures, and even cooking. Speaking of cooking, a Stardew Valley Cookbook is set to be released in 2024.
Cooking is more than just a fun in-game mechanic. ConcernedApe is taking the culinary aspect of Stardew Valley from the virtual farm to real-life kitchens. He's working on a cookbook to teach fans how to whip up dishes inspired by the game's recipes. So, soon enough, players can bring a taste of Stardew Valley into their homes.
Related: How to Get Dust Sprites in Stardew Valley?
The Official Stardew Valley Cookbook
The official cookbook is in the works, featuring many dishes to try at home. Stardew Valley Cookbook is slated for an April 2024 release and will be available in Kindle and hardcover formats.
The forthcoming cookbook will include over 50 recipes straight from the game. The book promises to be a gastronomic journey from the quirky Strange Bun to the hearty Survival Burger. Plus, it's not just for seasoned chefs — whether you're a beginner or an expert, there will be something to pique your culinary interest.
You can pre-order both Kindle and traditional hardcover versions on Amazon.
Related: How to Change Resolution in Stardew Valley?
Cooking in Stardew Valley
In Stardew Valley, cooking isn't accessible from the beginning. Starting with an empty farm, you're initially focused on planting crops and raising animals. As you collect resources and in-game currency, you can ask Robin to build a kitchen in your home. That's when the cooking truly begins.
There is no Stardew Valley Cookbook in-game — recipes come from multiple sources. Tune into The Queen of Sauce TV show, befriend your neighbours to earn their secret cooking tips, or skill up to unlock new culinary delights. These dishes aren't just for show. They offer in-game bonuses, making them invaluable gifts for the townspeople or sellable items.
Stardew Valley gives both activities the attention they deserve. ConcernedApe's decision to publish a cookbook is a nod to the game's immersive nature, adding another layer to this multifaceted experience.
So, mark your calendars for April 2024, and prepare to bring a piece of Stardew Valley into your real-world kitchen.
Frequently Asked Questions
How Much Is the Official Stardew Valley Cookbook?
The eagerly-awaited official Stardew Valley cookbook is still in the pre-release stage. However, you can secure your copy now with pre-orders available on Amazon. The Kindle edition costs $13.99, while the hardcover costs $25.20. Remember that these prices might climb upon the book's release, making early orders a savvy move.
Can You Cook in Stardew Valley?
Yes — cooking is an integral part of the Stardew Valley experience but is not immediately accessible. You'll need to upgrade your farmhouse once to get a kitchen. This added section of your home comes with a stove and a fridge. The stove is where you'll do all your cooking, and the fridge offers 36 slots for storage, functioning much like an in-game chest.
When Should I Watch the Queen of Sauce?
The Queen of Sauce is your go-to TV show for learning new recipes in Stardew Valley. Please make a point to watch it when it airs on Wednesdays for reruns and on Sundays for new episodes. Each viewing will improve your in-game culinary repertoire.
Author Profile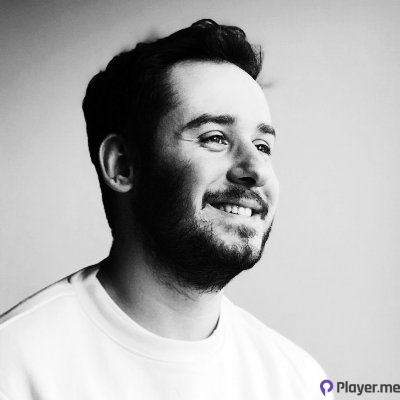 My journey into the world of video games began at four, when I was first introduced to arcade machines in 1996. Over the past decades, I've been fortunate enough to witness the incredible evolution of gaming, as it has grown from a niche hobby to a thriving art. Today, I'm dedicated to creating content that celebrates all genres of games. We will talk about them at Player.me.