Sea of Stars launched on August 29 for multiple platforms, including PC, PS5, PS4, Xbox Series X|S, Xbox One, and Nintendo Switch. Initial impressions suggest that the game could be a dark horse in 2023. Yet, one burning question remains: Is Sea of Stars on Game Pass?
Created by Sabotage Studio, this RPG serves as a prequel to The Messenger. It features turn-based combat and follows the journey of two protagonists, Valere and Zale. If you've glimpsed at gameplay footage, it's evident that the game pays homage to classic JRPGs.
Related: Sea of Stars Release Date, Platforms and More
Is Sea of Stars on Game Pass?
Yes — Sea of Stars is available on both PC Game Pass and Xbox Game Pass right from its launch date. If you have an active subscription, you can dive into this RPG at no additional cost.
The game is an excellent break between Baldur's Gate 3 and the upcoming Starfield. Its modest 5 GB file size makes it an easy addition to your gaming library. The deal duration between Sabotage Studio and Xbox Game Studios remains uncertain, so make the most of this fascinating tale before it exits Game Pass.
Related: 7 Best New Games of August 2023
Is Sea of Stars Available on Playstation Plus?
Yes — Sea of Stars is featured in the Extra Tier of PlayStation Plus, open to both PS5 and PS4 subscribers. Much like with Game Pass, you can play the game at no additional cost if you have an active subscription.
Remarkably, this is a debut for a game to launch simultaneously on both Game Pass and PlayStation Plus. Usually, studios form exclusivity agreements with either Xbox or PlayStation. Sabotage Studio's decision here is noteworthy. Additionally, purchasing the game on Steam grants access to it on GeForce Now.
That wraps up what we know about Sea of Stars on Game Pass for now. Stay tuned for updates on new Xbox Game Pass additions soon.
Frequently Asked Questions
Is Sea of Stars a JRPG?
No, describing Sea of Stars as a classic JRPG is unfair. It's inspired by iconic JRPGs like Chrono Trigger, sure. But this game brings fresh, modern mechanics to the turn-based RPG genre. Ultimately, the game is a unique experience, rendering traditional genre labels somewhat irrelevant. "Sea of Stars on Game Pass" is a reality, so try yourself.
What Is Sea of Stars About?
Sea of Stars spins the tale of two Children of the Solstice, who wield the unique Eclipse Magic by harnessing the powers of the sun and moon. They are the only ones able to counter the grotesque creatures created by an evil alchemist called The Fleshmancer.
Is Sea of Stars Turn-Based?
Yes — Sea of Stars is a tribute to classic RPGs while adding its unique twist to turn-based gameplay. This means you're not just reliving the '90s but experiencing an enhanced version of those tried-and-true mechanics. That in itself makes Sea of Stars worth a try.
Author Profile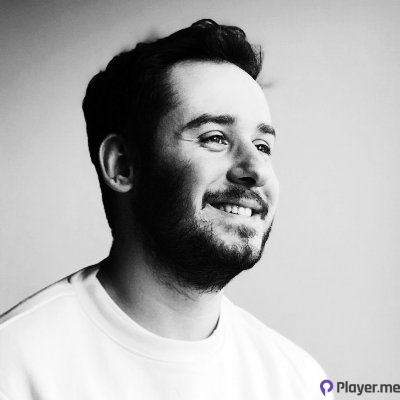 My journey into the world of video games began at four, when I was first introduced to arcade machines in 1996. Over the past decades, I've been fortunate enough to witness the incredible evolution of gaming, as it has grown from a niche hobby to a thriving art. Today, I'm dedicated to creating content that celebrates all genres of games. We will talk about them at Player.me.