Everyone had high expectations for Sea of Stars from the start, and the game has lived up to the hype. Created by Sabotage Studio, known for their earlier hit The Messenger, Sea of Stars is already scoring high in its initial reviews. The game is positioned as one of the year's standout titles, hardening its reputation soon after release. So, let's talk about Sea of Stars review scores in detail.
As we've been tracking, 2023 has been a strong year for gaming, mostly meeting lofty expectations set at its start. With the approach of the September-October window, anticipation is growing for major releases like Starfield. But before that frenzy hits, Sea of Stars offers a compelling gaming experience that shouldn't be overlooked.
Related: Sea of Stars Release Date, Platforms and More
Sea of Stars Review Scores
Sea of Stars hit the market on August 29, available on various platforms such as PC, PS5, PS4, Xbox Series X|S, Xbox One, and Nintendo Switch. As of this article, the PC version has 29 reviews on Metacritic, achieving an admirable average score of 89. This achievement places the game as the 9th top PC title of 2023 thus far.
We'll go into details soon, but first, here are some of the Sea of Stars review scores:
PC Gamer — 79
IGN — 80
Game Informer — 90
PCGamesN — 90
GamesRadar+ — 90
DualShockers — 93
God is a Geek — 100
GameGrin — 100
Sea of Stars review scores reveal that it's more than just a brilliant JRPG — it's a fitting tribute to classic turn-based RPGs. Several reviewers even commit it as a contender for "Best Game of the Year" awards.
Of particular note is the perfect 100 score from God is a Geek. Reviewer Lyle Carr praised the game as being without fault, as evidenced by his remarks:
Sea of Stars is the new benchmark for turn-based RPGs, with sublime combat, a cast of charming characters and a soundtrack that's an all-timer.

Lyle Carr – God is a Geek
Related: 7 Best New Games of August 2023
Frequently Asked Questions
How Many Hours Is Sea of Stars?
Completing the main storyline of Sea of Stars will set you back roughly 25 hours. However, diving into side quests or exploring the game's universe can prolong your playtime. Some gamers report clocking in more than 50 hours, and if you're aiming for 100% completion, be prepared to invest over 80 hours.
Is Sea of Stars Worth It?
When you look at the Sea of Stars review scores, it's clear the game has lived up to its hype. Praised as one of the best games of 2023, it also shines in the turn-based RPG category. If you've wrapped up with Baldur's Gate 3 and are waiting for Starfield, Sea of Stars is well worth your time.
Is the Messenger and Sea of Stars Connected?
Yes — Sea of Stars does share a universe with The Messenger, both crafted by Sabotage Studio. This might leave newcomers wondering if prior experience with The Messenger is required. Rest assured, while the games exist in the same lore, their gameplay mechanics differ substantially, making each a standalone experience.
Author Profile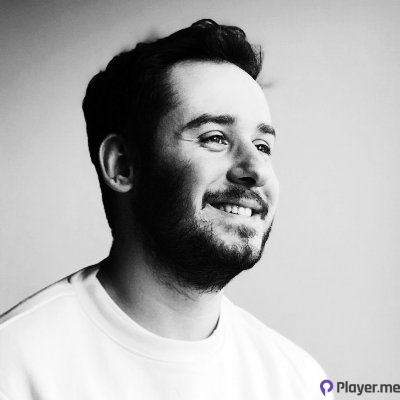 My journey into the world of video games began at four, when I was first introduced to arcade machines in 1996. Over the past decades, I've been fortunate enough to witness the incredible evolution of gaming, as it has grown from a niche hobby to a thriving art. Today, I'm dedicated to creating content that celebrates all genres of games. We will talk about them at Player.me.