Stardew Valley is more than just a farming RPG. After inheriting a farm from your grandfather, you begin fixing it up, planting crops, fishing, getting to know the villagers, and exploring. While the primary goal is to build your dream farm and find a peaceful retreat from everyday life's chaos, the game offers much more. There are dungeons to explore, resources to gather, and various monsters to defeat, including the Dust Sprites. These creatures might seem cute initially, but their numbers can make them a problem. In this guide, we will help you understand how to get Dust Sprites in Stardew Valley.
Also Read: 7 Best Games to Play if You Like Minecraft
How to Find Dust Sprites in Stardew Valley?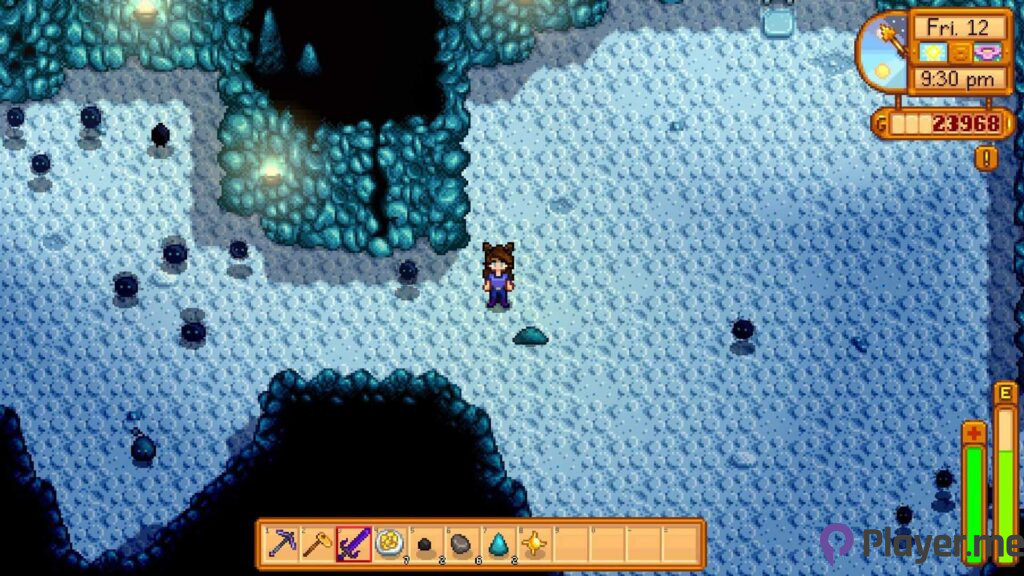 First, we need to understand why farming Dust Sprites in Stardew Valley might be something you'd want to do. The primary reason is to unlock an item called The Burglar's Ring, which you can get after defeating 500 Dust Sprites. This ring allows players to obtain double loot from monsters, making it valuable, mainly when farming for things like coal. You can achieve this through the Adventurer's Guild.
Dust Sprites are small black spherical creatures found in various places in the mines. Sometimes, when they appear in large numbers, they might seem overwhelming, but they're generally manageable. Here's what you need to know about dealing with Dust Sprites:
They can target players from anywhere on the screen. Their ability to attack isn't affected by how close you are to them.
Timing is essential. Swinging your weapon as they approach can make defeating them much easier. A weapon with a swinging arc is usually the best choice.
Dangerous Dust Sprites are a more robust variant. Once you unlock the Dangerous Mine, you'll encounter these tougher Dust Sprites. They have more health and deal more damage. While you can take them on, it's only necessary if you particularly want to.
Understanding these aspects will help you deal with Dust Sprites in Stardew Valley efficiently and unlock valuable items like The Burglar's Ring.
Also Read: Dave the Diver Review Scores: Gem in the Ocean
Best Places to Farm Dust Sprites in Stardew Valley
Dust Sprites can be found between floors 41 and 79 in the Standard Mines, while the more challenging Dangerous Dust Sprites inhabit floors 41 to 69.
These creatures are not just a stepping stone towards obtaining The Burglar's Ring — they're also a valuable source of loot. Usually, Dust Sprites drop coal, a vital resource in Stardew Valley, essential for crafting and smelting in the furnace. But they can also drop more exciting items like Dwarf Scrolls, Coffee Beans, Crystal Fruit, and even Gold Bars, though these are rarer.
Farming Dust Sprites in Stardew Valley is an intelligent strategy if you're keen on The Burglar's Ring, which you should be if you plan on playing Stardew Valley for a long time. They're also an excellent way to accumulate coal. So equip a weapon with arc damage, head into the mines, and start hunting some Dust Sprites. You'll be rewarded with valuable resources and the chance at some unique items.
Frequently Asked Questions
Is Stardew Valley on Game Pass?
Yes — Stardew Valley is available on Game Pass, having been part of it since December 2021, broadening the accessibility for more players. Additionally, Apple Arcade subscribers can access the iOS version of Stardew Valley, making it playable on iPhone and iPad.
Is Stardew Valley a Long Game?
Yes — Star dew Valley is a lengthy video game, offering an open-ended and seemingly endless experience. While a main storyline may take around 50 hours, the game's activities continue. Stardew Valley is a delightful escape from daily life or a break from other games. And farming Dust Sprites in Stardew Valley is a special adventure.
Which Place Is the Most Recommended to Farm for Dust Sprites?
For those looking to farm Dust Sprites, floors 41 to 49 in the mines are your prime locations. These floors boast the highest density of these creatures. The most efficient way to farm them is by using the time-tested method of killing the Dust Sprites, leaving the floors, and then re-entering so they reset.
Author Profile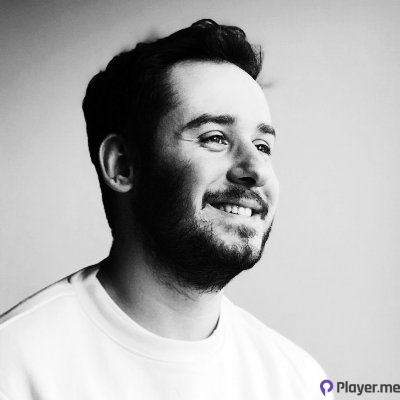 My journey into the world of video games began at four, when I was first introduced to arcade machines in 1996. Over the past decades, I've been fortunate enough to witness the incredible evolution of gaming, as it has grown from a niche hobby to a thriving art. Today, I'm dedicated to creating content that celebrates all genres of games. We will talk about them at Player.me.
Latest entries