In GTA V, saving your game might be simple but confusing for new players. You control three characters, and there are different ways to save your progress. You can choose any of them. Besides manual save options, Rockstar Games has added an auto-save feature to the game. Here's what you need to know about how to save in GTA V.
Related: How to Take In-Game Screenshots in GTA V?
How to Save in GTA V?
You can save your game in two ways: By sleeping and using your phone. If you prefer to avoid using these two methods, the auto-save feature saves your progress after each successful mission. Even if you fail or die, you'll start again from that point.
Let's look at two different ways you can save in GTA V:
Sleeping
Sleeping is the most common way to save your progress in all Grand Theft Auto games. Whether you're playing as Michael, Trevor, or Franklin, you can go to their home to sleep and save the game. You must go with the characters to their home to save in GTA V:
For Michael, go to De Santa Residence in Rockford Hills.
For Trevor, go to his trailer on Sandy Shores or any Gentlemen's Club.
For Franklin, head to his mansion in Vinewood Hills.
Go to the bedroom with your characters and lie on the bed to save. Sleeping will automatically save the game, and it will also advance the in-game time. The time it passes while sleeping is different for each character, in order:
Michael — 6 Hours
Franklin — 8 Hours
Trevor — 12 Hours
These time changes may not seem important, but some quests can only be done at midnight, so you should check the time before attempting them. If you don't want to skip time while save in GTA V, you can use your phone.
Related: How to Spawn a Helicopter in GTA V?
Using Phone
To save in GTA V, you can also use your phone — a handy method that doesn't cause a jump in time. Here's how to do it: Open your phone with the "Up", button, no matter which character you control. Look for a cloud icon in the top left of the phone menu. Pressing this icon will let you quick-save your game.
This method won't cause time to pass, so you won't wake up with Trevor 12 hours later. You can carry on right where you left off. You can't save your game this way if you're wanted by the police, in the middle of a mission, or engaged in combat. You'll need everything to be calm first.
Related: GTA 6 Release Date: Leaks and Hints
How To Save Game In GTA Online
Saving your progress in GTA Online differs from GTA V's single-player mode. There's no auto-save function in GTA Online, so you'll have to rely on some specific methods to ensure your progress is kept. Here's what you can do:
Buy Items: Go to a shop and buy the least expensive item. This will save your game.
Complete Missions: Like in GTA V, completing missions in GTA Online will automatically save your progress.
Change Clothes: Customising your character can create a new save point. When you change clothes, your game will save.
Close the Game: It might sound odd, but your game progress is automatically saved when you exit GTA Online. So you can pick up where you left off the next time you play.
That's the lowdown on how to save in GTA V and GTA Online. We'll all be watching to see if Rockstar Games introduces new save features in GTA VI, and if anything changes, it'll be announced.
Frequently Asked Questions
How Long Is 30 Days in GTA V?
A day in GTA V lasts for 48 minutes in real-time. If you want to spend thirty in-game days, you'll have to wait 1440 minutes, which equals 24 hours or a full real-time day. This waiting time can be shortened if you complete missions, sleep, or save in GTA V.
Does GTA Save When You Exit?
When you leave the game, you'll get a warning that it will be saved automatically. If you agree to this warning, your progress in the game will be stored. But be aware if you exit during a mission, you'll have to start again from the last checkpoint when you return. You can also use your phone to save in GTA V.
Why Can't I Save My Game in GTA 5?
If you're having trouble saving your progress in GTA V, there could be several reasons. First, check the Settings to ensure that the auto-save feature is activated. Next, make sure there's enough free space on your computer. Finally, verify your internet connection. Your game files might be damaged if all three aspects are not in order.
Author Profile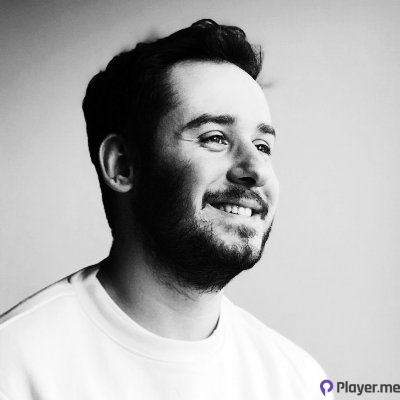 My journey into the world of video games began at four, when I was first introduced to arcade machines in 1996. Over the past decades, I've been fortunate enough to witness the incredible evolution of gaming, as it has grown from a niche hobby to a thriving art. Today, I'm dedicated to creating content that celebrates all genres of games. We will talk about them at Player.me.
Latest entries