Navigating Starfield's universe takes you across over 100 star systems and over 1000 planets. But landing on these cosmic bodies involves more than just a scenic view from space. To truly understand what a planet has to offer, you'll need to get up close and personal. So, let's talk about how to land on planets in Starfield.
Each planet's surface holds the real treasures — outposts with unique tasks and opportunities await as you steer your ship into orbit. So get ready to dive deep into these worlds — what you see from afar is just the tip of the cosmic iceberg.
Related: Starfield Timeline: The Story So Far (300 Years)
How to Land on Planets in Starfield?
Landing on planets in Starfield is a streamlined process designed for ease rather than skill-based challenges. You'll face two options: Stay in orbit or skip straight to the surface. There's no manual landing phase where you control your ship.
To land on planets in Starfield:
Travel to the desired planet's orbit first.
Choose a landing spot from the pre-marked areas on your planetary map.
Confirm your choice, and that's it — you're on solid ground with your ship neatly parked for you.
However, your landing options are limited to marked points of interest — water bodies are off-limits. While the lack of a landing sequence might seem like a missed opportunity, given the game's vast universe, it avoids repetition. After all, each planet might look very similar from orbit.
So, in a game teeming with exploration potential, it's best to focus on what's happening on the ground rather than the difficulties of atmospheric entrance.
That wraps up our guide on how to land on planets in Starfield. Check out our dedicated guide page for more top-tier advice on Bethesda's latest RPG. And despite any online chatter, we firmly believe Starfield is a standout game of the year.
Frequently Asked Questions
Can You Land on Earth in Starfield?
Yes — Earth is part of Starfield's expansive 1000-planet roster, nestled in the Sol star system. Just grav jump your way there, and you're golden, as long as fuel isn't an issue. Once in orbit, click on your desired landing spot, and you'll be standing on Earth before you know it.
Can You Land Manually on Planets in Starfield?
No — unfortunately, you can only get as close as 9,980 metres to any planet in Starfield. From that point, you'll need to rely on the map to select a landing zone, and the game handles the rest.
Can You Fly on Planets in Starfield?
No — sadly, low-altitude flights over planetary surfaces aren't in the cards for Starfield. As thrilling as that might sound, the game sets boundaries on how close your ship can get to the planets. So for now, that dream remains unfulfilled.
Author Profile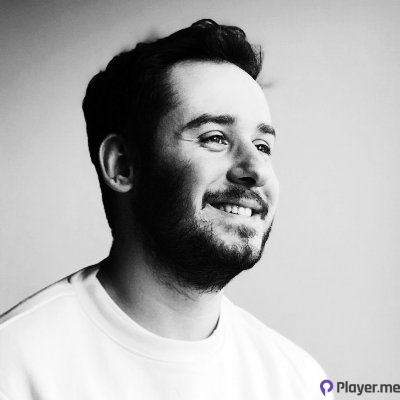 My journey into the world of video games began at four, when I was first introduced to arcade machines in 1996. Over the past decades, I've been fortunate enough to witness the incredible evolution of gaming, as it has grown from a niche hobby to a thriving art. Today, I'm dedicated to creating content that celebrates all genres of games. We will talk about them at Player.me.