The fast travel in Starfield truly amplifies the sci-fi vibes of your journey. This is a lifesaver when hopping between star systems and planets. Not only does it help you save precious time, but it also lets you focus on key objectives, whether that's trade or completing lingering missions. In this guide, we will talk about how to fast travel in Starfield.
Say you're in the middle of a trading venture and need to switch between multiple-star systems to get the best deals quickly. Fast travel ensures you do that seamlessly, maximising your profits. Or perhaps you've left unfinished missions on another planet — fast travel lets you zip back to wrap those up without wasting time.
Related: Starfield Preview: 5 Things to Know
How to Fast Travel in Starfield?
To fast travel in Starfield, open your map and select your desired destination. Although the travel will take a few moments, you'll end up exactly where you wanted.
But it's not just about planet-hopping. Fast travel can take you directly back to your spaceship as your gateway to further cosmic exploits. It's a quick and efficient way to shift gears from ground missions to interstellar adventures.
Even better, fast travel isn't confined to a single celestial body. You can zip from one planet to another, offering unmatched flexibility. So, whether you're in the mood for trading on a bustling space station or exploring untamed worlds, fast travel has covered you.
Related: Is Starfield Xbox Exclusive?
How to Fix Fast Travel Unavailable Problem?
If you find that fast travel isn't working in Starfield, don't panic. Here's a quick rundown of common reasons that might be holding you back:
Overloaded Inventory: If you're carrying too much, you won't be able to fast travel. Shed some weight and try again.
Inside Buildings: Some structures won't allow fast travel. Step outside and give it another go.
Combat Mode: If you're in the thick of a fight, you can't zip away. Finish the battle first.
Sort out these issues, and you'll return to traversing galaxies quickly. Remember, this is a Bethesda game: The mechanics are straightforward once you know what to look for. But if you still have the same problem, closing and reopening the game may solve the problem.
Related: Starfield System Requirements – Can I Run It?
How to Grav Jump in Starfield?
Starfield ramps up your travel options with something more high-tech: The grav jump. This isn't your everyday fast travel in Starfield — it's how you leap across entire star systems. But there are some things you should keep in mind.
Grav jump hinges on a unique concept: Using gravitational drivers to navigate time and space. Planning these jumps requires some attention to detail.
Firstly, distance matters. Your ship's gravitational jumping abilities have a limit, meaning you can't just jump across the galaxy randomly.
Secondly, you'll need to be familiar with your route. Your ship's grav jump works only if you've previously experienced the gravitational fields of the star systems you intend to visit. So, no shortcuts to unfamiliar places.
Lastly, keep an eye on your fuel meter. Grav jumps consume fuel — if you're running on empty, you're going nowhere.
So, while it has quirks, the grav jump is an essential feature for fast travel in Starfield. It's handy when you're eager to explore new systems and planets.
That wraps up our guide on fast travel in Starfield. Keep an eye on the game's page for fresh guides and articles on this cosmic journey. We're updating daily, so you won't miss a beat.
Frequently Asked Questions
How Do You Power Up Grav Jump in Starfield?
Your ship's grav jump range is directly linked to the quality of its grav drive. Want to boost that distance? Head to the Ship Builder to upgrade your grav drive, and you'll be zipping across further reaches of space in no time.
Can You Go to Mars in Starfield?
Yes — Starfield serves up a mix of fictional and factual cosmic locations. You can find the Mars in-game and the Opportunity Rover right where NASA left it. A nod to real-world space exploration, this.
How Many Planets Are There in Starfield?
Starfield is a game-changer in cosmic adventures with a staggering count of over 100 star systems and more than 1,000 planets. Some planets even carry real-world inspirations, like those in the Alpha Centauri star system. It's a universe rich in detail and ripe for exploration.
Author Profile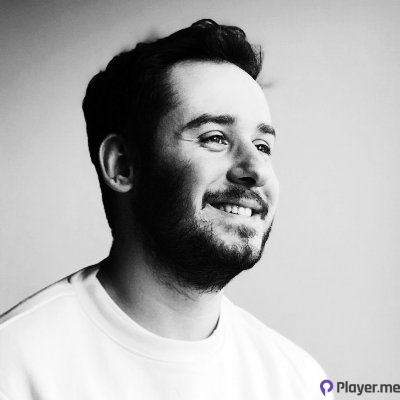 My journey into the world of video games began at four, when I was first introduced to arcade machines in 1996. Over the past decades, I've been fortunate enough to witness the incredible evolution of gaming, as it has grown from a niche hobby to a thriving art. Today, I'm dedicated to creating content that celebrates all genres of games. We will talk about them at Player.me.