To afford that dream ship and boost your skills in Starfield, you'll need a big stash of credits. And like most Bethesda titles, Starfield offers plenty of ways to fatten your wallet. Whether you are a veteran or a newcomer, you'll find methods to speed up your financial gains. So, let's talk about how to earn credits quickly in Starfield.
It's not just about luck — it's about strategy. You'll need to grind your tactics to collect credits quickly. From completing high-reward missions to mastering the in-game economy, your financial ascent is in your hands.
Related: Does Starfield Have Multiplayer?
How to Earn Credits Quickly in Starfield?
Bagging credits in Starfield isn't just about playing the hero. Inspired by "Skyrim in Space", the game lets you venture into the darker corners of the galaxy to make a quick buck. Looting and pickpocketing are standard fare, but be warned: Bounties can quickly add up, making space travel much riskier.
For those eyeing bigger scores, consider intergalactic piracy. Capture a ship, register it for a fee, and flog the cargo. But be cautious — hot items are flagged in specific systems.
If criminal life isn't your cup of tea, why not go legit? Set up outposts, gather resources, and trade them across star systems. It demands an upfront investment, but the steady income could turn you into a spacefaring tycoon. You can earn credits quickly in Starfield with this method.
Your skill in Commerce plays a crucial role here. As you level up, enjoy up to 20% discounts on buys and 25% markups on sales. Do you want to avoid selling physical items? Survey planets and sell the data to Constellation for at least 1000 credits. It's an explorer's dream gig and a lucrative one at that.
And don't forget about quests. Mainline missions and faction-specific tasks offer generous rewards. You can earn a lot of credits in a short time by accepting the quests given by all the NPCs you come across. But keep in mind that some of these tasks take several hours.
That wraps up our tips for how to earn credits quickly in Starfield. Head to the game's page for more expert guides on this epic space adventure. We're constantly updating with new content, so stay tuned.
Frequently Asked Questions
Where to Sell Stuff in Starfield?
Trading in Starfield isn't a one-size-fits-all operation. Different vendors have different tastes, but if you're looking for a one-stop shop, head to Outland in New Atlantis. This store buys everything you've got, conveniently located opposite Constellation HQ, near a robot memorial with flags. You can earn credits quickly in Starfield with selling stuff.
How Many Outposts Can You Have In Starfield?
If commercial empire-building is more your style, your Planetary Habitation skill dictates the number of outposts you can own. Starting with 12 outposts at Rank 1, you can double that number by reaching Rank 4. But remember, Planetary Habitation is a high-tier skill, so plan accordingly.
Is There Bounty Hunting in Starfield?
Yes — you can visit a "Mission Terminal" for the latest bounty contracts and choose the ones that'll pad your wallet. It's a dangerous job, but someone's got to do it — and why not make it profitable?
Author Profile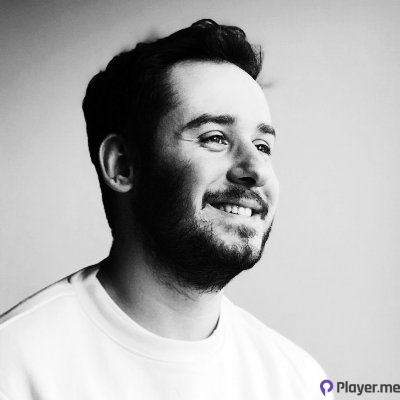 My journey into the world of video games began at four, when I was first introduced to arcade machines in 1996. Over the past decades, I've been fortunate enough to witness the incredible evolution of gaming, as it has grown from a niche hobby to a thriving art. Today, I'm dedicated to creating content that celebrates all genres of games. We will talk about them at Player.me.